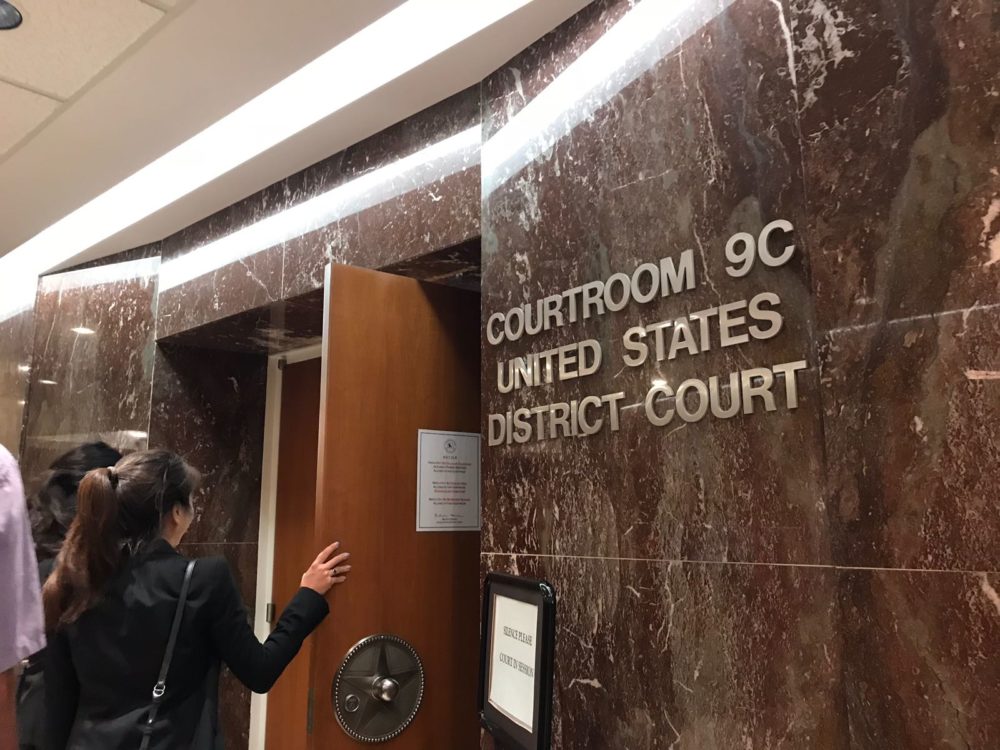 A man pleaded guilty in federal court Monday to helping to orchestrate an international telemarketing scheme that defrauded hundreds of victims out of more than $11 million, with some of those victims living in the Houston area.
Zaheen Rafikbhai Malvi, 28, pleaded guilty to conspiracy to commit mail fraud and wire fraud, federal court records show. He faces up to 20 years in prison and a potential fine of up to $250,000, and also will pay restitution to the identified victims, according to U.S Attorney Alamdar S. Hamdani of the United States District Court for the Southern District of Texas.
Hamdani said in a news release that Malvi is from India and was "illegally residing" in Arkansas while taking part in the scheme, which spanned from 2017 to 2020 and involved call centers based in India, according to a federal indictment filed last fall. Callers would often pose as agents of the U.S. government and convince the victims, who commonly were elderly residents of the U.S., that their personal information had been compromised or they were facing some sort of trouble. In order to avoid negative consequences, the victims were then told they needed to mail cash to out-of-state locations – including to convenience stores in Houston – or buy gift cards and provide the redemption codes to the call center, the indictment states.
"The Indian call centers perpetrating these scams are relentless," Hamdani said. "They prey on the fears and insecurities of the most vulnerable among us, such as the elderly. But we are relentless, too. Today, one more criminal is finally held to account for the many years he helped funnel money from victims into the pockets of overseas scammers ... and tomorrow, we keep working."
Amirsinh Diwan, 42, and Sohil Usmangani Vahora, 37, both of Des Plaines, Illinois, were indicted along with Malvi last fall and all three were charged with mail fraud, conspiracy to commit mail fraud and wire fraud, and conspiracy to commit money laundering, court documents show. Vahora pleaded not guilty to the charges in October.
Anthony Troiani, the Brownsville-based attorney representing Vahora, said in an email that he was "not at liberty to comment on the matter." Defense attorneys for Diwan and Malvi did not immediately respond to emails seeking comment Tuesday.
According to the indictment, the scheme included "runners" who would use the fraudulently obtained gift cards to buy other gift cards or make purchases at retail stores throughout the U.S. The runners would also use fake identification to pick up cash-filled packages that victims sent to pickup locations for UPS and FedEx, including at Walgreens locations in Houston, keeping some of the money for themselves before dispersing it as instructed by their "handlers," who coordinated the pickups and tracked the parcels containing cash as they were en route to the specific location.
Malvi acted both as a runner and handler, according to Hamdani.
Some of the victims lived in Houston and nearby towns such as Schulenberg, Spring and Van Vleck, along with Corpus Christi, according to the indictment, which shows that Houston was a common pickup location for packages victims had mailed from places such as Florida and New York.
Malvi is scheduled to be sentenced in August, court records show.