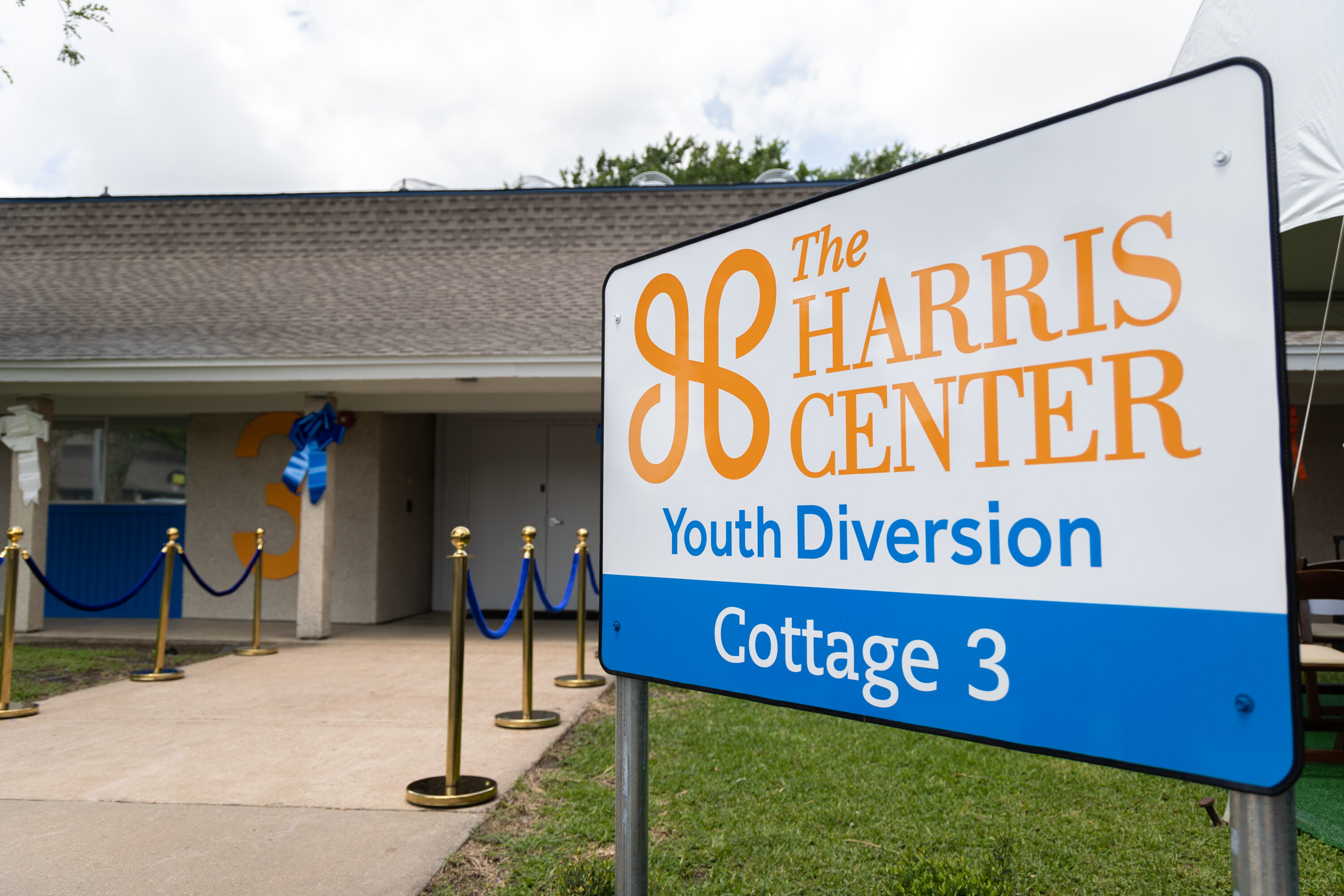 A new diversion center for Harris County youth opened its doors earlier this month with the goal of preventing kids from falling deeper into the criminal justice system.
The Youth Diversion Center, operated by the Harris Center for Mental Health and Intellectual and Developmental Disabilities, focuses on children ages 13 to 17 who're facing non-violent or misdemeanor charges, like truancy or underage drinking.
Instead of juvenile detention, kids are provided services like crisis intervention and family counseling during their stay. During a tour of the facility on Monday, County Judge Lina Hidalgo said the children will be regularly assessed to determine whether they're ready to leave the center.
"We've seen many times that punishing kids that commit low-level offenses rather than rehabilitating them ultimately ends up with a cycle of incarceration," Hidalgo said. "[The center] provides a safe and supportive environment for kids to be able to reintegrate, eventually, into their communities."
Wayne Young, CEO of the Harris Center, said he expects most children who're admitted to stay between 5 to 10 days. He added that they'll be connected to long-term services as they transition out of the facility in order to prevent recidivism.
"For long term success, we need them to have access to mental health supports," said Wayne Young, "So, our goal is to ensure that when everyone leaves here, they're able to connect with professionals and services."
This comes after Harris County District Attorney Kim Ogg announced last week that a majority of children accused of crimes were being diverted away from jail and placed in programs for rehabilitation. Ogg said the DA's office has diverted nearly 15,000 cases away from the juvenile court system over the last six years.