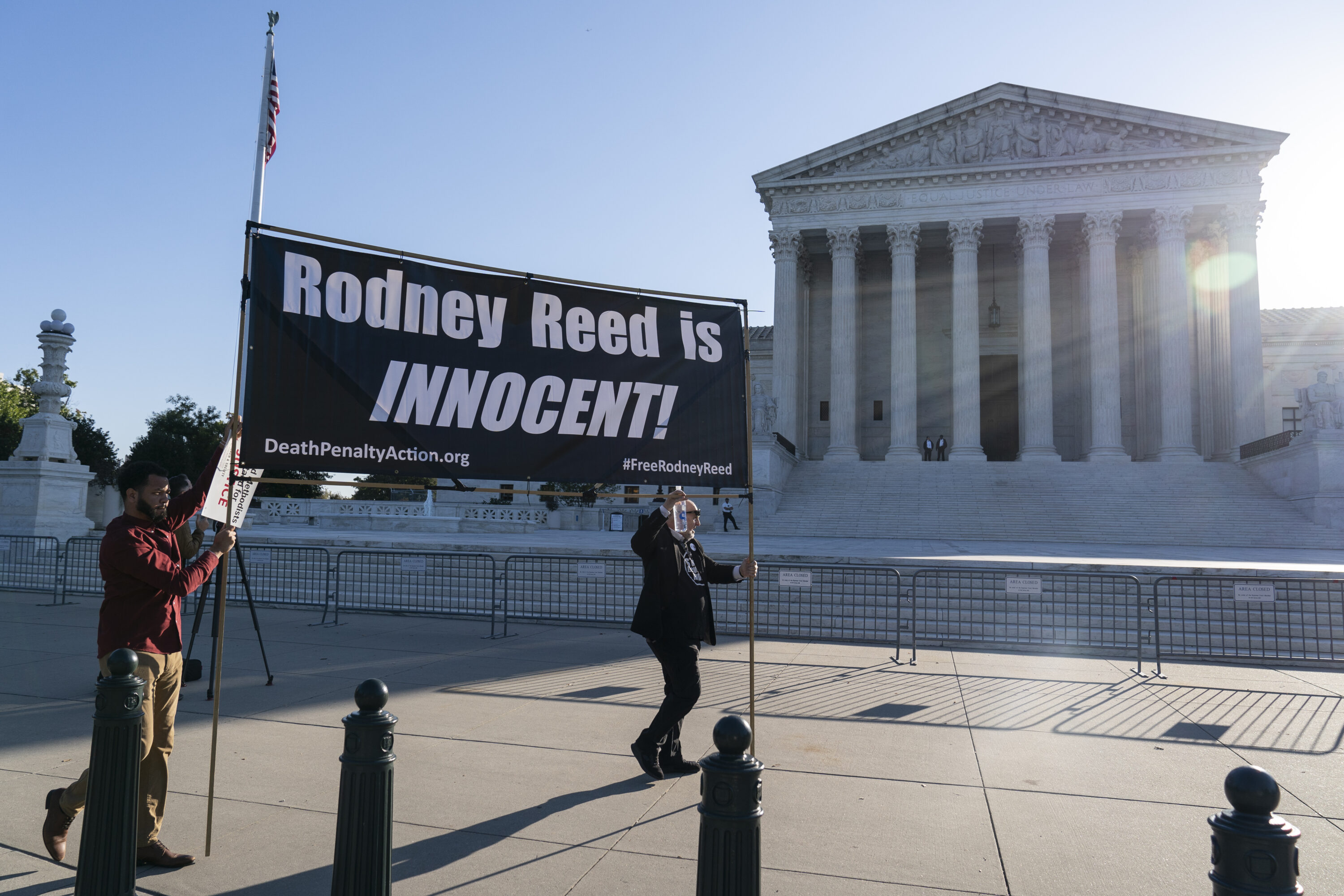 A Texas man who's been on death row for more than 20 years is one step closer to pursuing DNA testing on key pieces of evidence in an effort to prove his innocence.
Rodney Reed has been on death row for about 25 years after being convicted of the 1996 rape and murder of 19-year-old Stacey Stites in Bastrop.
Reed's legal team had previously requested DNA testing on key pieces of evidence in the case, including Stites' clothing and a belt that's believed to be the murder weapon. However, these requests had been denied by the courts.
That changed last week, when the United States Supreme Court sent the case back down to a lower court, where defense attorneys will "be able to litigate the merits of the argument that [they've] raised in favor of testing," according to Attorney Quinncy McNeal.
"This shouldn't even be a controversial thing that we're requesting," McNeal said. "Surely, there is a high likelihood that those items contain DNA. And if we can test those items for the presence of DNA, we will get closer to knowing who killed this woman."
Reed has maintained his innocence from the beginning, arguing that the affair was consensual. Defense attorneys have diverted the blame to Stites' fiancé, Jimmy Fennell, a former police officer who served time in prison for kidnapping and sexual assault until 2018.
McNeal said Fennell was angry about the affair between Stites and Reed, who is Black, and added that witnesses say Fennell held "Black people and minorities, of all different types, in low regard."
"Compelling evidence of motive, compelling evidence of disgust by the fiancé," Attorney Quinncy McNeal said. "And then, we have medical science that's made very clear that Miss Stites died at a time where she was with the fiancé, not Mr. Reed."
McNeal added that he believes that officers investigating the case in Bastrop held similar beliefs to Fennell. Since being released from prison, Fennell has repeatedly denied killing Stites.
Moving forward, McNeal said the goal would be a retrial to allow "all of the information relevant to innocence or guilt to be fully aired."