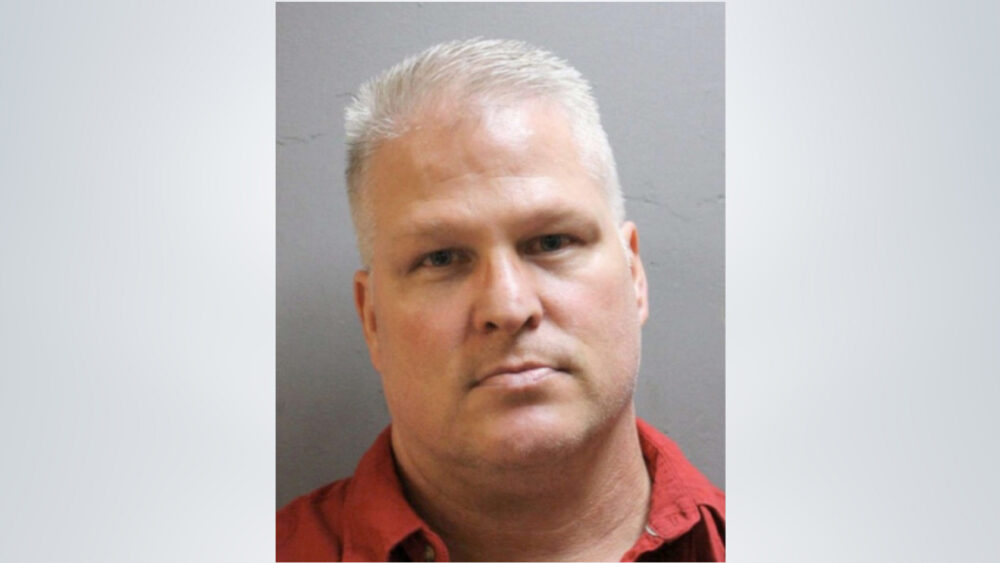 A former Houston-area high school football coach convicted twice of fatally shooting his pregnant wife during what authorities say was a staged burglary more than 24 years ago was sentenced to life in prison on Friday.
David Mark Temple, 54, was convicted in August 2019 for a second time for killing of his wife, Belinda. But that jury could not decide on a sentence, prompting a judge to declare a mistrial. Prosecutors had sought a life prison term.
A new resentencing trial for David Temple was delayed in part by the coronavirus pandemic.
The 2023 resentencing trial took two weeks and largely contained the same evidence and information presented to jurors in the two previous trials. It took a Harris County jury just a few hours on Friday to decide on a life sentence for the former coach.
Defense attorneys argued a teenager who lived in the Temples' neighborhood was the killer.
Authorities said Belinda Temple, 30, was fatally shot in her home on Jan. 11, 1999, in what was initially believed to be a burglary.
Prosecutors later accused David Temple of staging the burglary at his suburban Houston home and fatally shooting his wife, a high school teacher who was eight months pregnant, because he was having an affair. David Temple later married the woman he'd been seeing. He had been a football coach at Alief Hastings High School and wasn't charged in the killing until five years after it happened.
A jury initially convicted David Temple of murder in 2007, but Texas' top criminal court overturned that conviction in 2016 because prosecutors had withheld evidence.
After the conviction was overturned, the special prosecutors were assigned when the Harris County District Attorney's Office recused itself over a conflict of interest.
David Temple's second wife filed for divorce in the middle of his retrial in 2019.