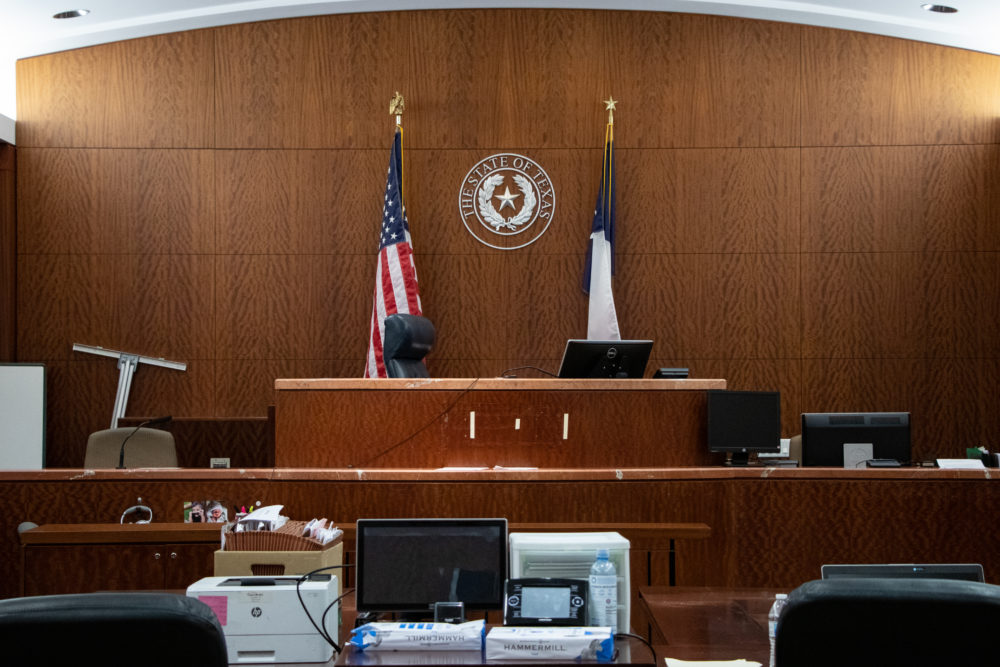 A Houston man who was exonerated of murder in 2021 is back in jail and facing another murder charge after allegedly shooting and killing a fellow driver last week during an apparent incident of road rage.
A Harris County magistrate judge set bail at $1 million for Lydell Grant, 46, who is accused of shooting 33-year-old Edwin Arevalo multiple times after they were involved in a traffic collision late last Thursday night at 13000 Hiram Clarke Rd., according to documents filed in county court. Arevalo was pronounced dead at the scene, according to the Houston Police Department, which described the auto collision as a "minor" crash.
Grant's court-appointed defense attorney, Jimmy Ortiz, did not immediately respond to a request for comment Monday. Grant was arrested Friday and remained in jail Monday on a $1 million bond, which is $300,000 more than the amount requested by prosecutors with the Harris County District Attorney's Office, court records show.
"Court concerned for community safety," the magistrate judge wrote on a bond order filed over the weekend, which states that Grant is to remain under 24-hour house arrest if he posts bail and is released from jail.
In 2012, Grant was convicted of murder and sentenced to life in prison in the 2010 stabbing death of 28-year-old Aaron Scheerhoorn outside a Montrose-area bar. Grant was released from prison in 2019 and exonerated by the Texas Court of Criminal Appeals in 2021 after DNA evidence and a confession by another man cleared him of wrongdoing in the case, court records show.
The man who confessed, Jermarico Carter, who was born exactly one year after Grant and has a similar height, weight and complexion, pleaded guilty to Scheerhoorn's murder in 2022 and was sentenced to 20 years in prison, according to court documents.
Outside of the 2010 murder for which Grant was convicted and later exonerated, court records show he has the following felony convictions in Harris County – aggravated robbery in 1994, theft in 2004 and credit card-debit card abuse in 2009. He was sentenced to a total of more than 11 years in jail for those offenses.
Last Thursday night, Grant was driving a Lexus sedan that was involved in a collision with a Toyota Yaris driven by Arevalo, according to the Houston Police Department, which alleged that Grant then got out of his car, shot Arevalo and then got back in his Lexus before fleeing the scene. Surveillance footage from a nearby convenience store showed Grant allegedly firing multiple gunshots into Arevalo's vehicle, court documents show.