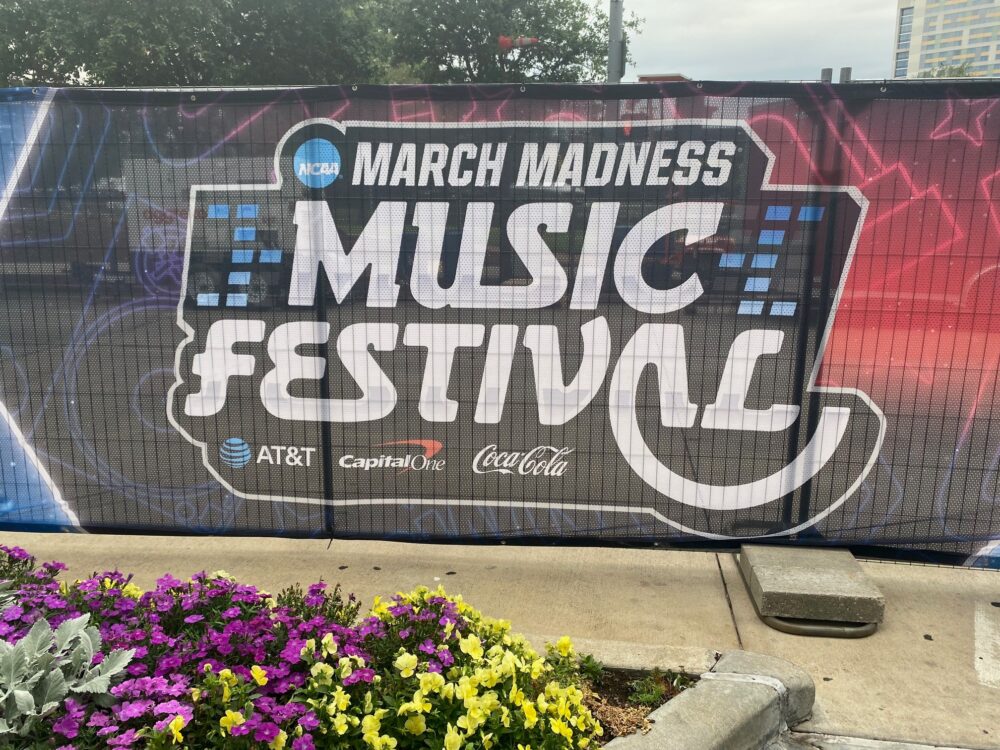 A Houston man was arrested and charged with a felony for allegedly impersonating a police officer so he could attend an outdoor concert last week featuring rapper Megan Thee Stallion.
Trayvone Lil Darius Stevenson, 29, is accused of identifying himself as a police officer while wearing a vest that said "Police K-9" at Friday's March Madness Music Festival event at Discovery Green, according to Harris County court documents. When confronted by a real officer, Stevenson allegedly said he was working the concert as a security guard, which was untrue, court records show.
Stevenson, who works as a barber, has been released from jail on a $20,000 bond, according to court records.
"At this time, my only comment is to remind the public of my client's presumption of innocence and the state's burden to prove every element of the crime in which he is charged beyond a reasonable doubt," Stevenson's defense attorney, Jennifer R. Jenkins, wrote in an email. "We look forward to our day in court."
March Madness Music Festival was a free, three-day event held at Discovery Green in conjunction with the NCAA Men's Final Four college basketball tournament, which concluded Monday night at NRG Stadium. Although the concerts were free, a limited number of tickets were distributed in advance.
Megan Thee Stallion, a Grammy Award-winning rapper from Houston, headlined the first outdoor concert on Friday, when Stevenson is alleged to have impersonated a police officer so he could attend. Rapper Lil Nas X highlighted Saturday's concert at Discovery Green and country music stars Tim McGraw and Keith Urban were the headliners on Sunday.
As conditions for his release from jail on bond, a judge ordered Stevenson to stay at least 200 feet away from Discovery Green and the adjacent George R. Brown Convention Center. Stevenson also is ordered not to use or possess "any clothing that says K-9 or police or that resembles the uniform of any Harris County police agency" or "any kind of badge that resembles any police agency in Harris County," according to court records, which show he also is not allowed to possess any firearms or ammunition.
The next court hearing for Stevenson has been scheduled for May, court records show.