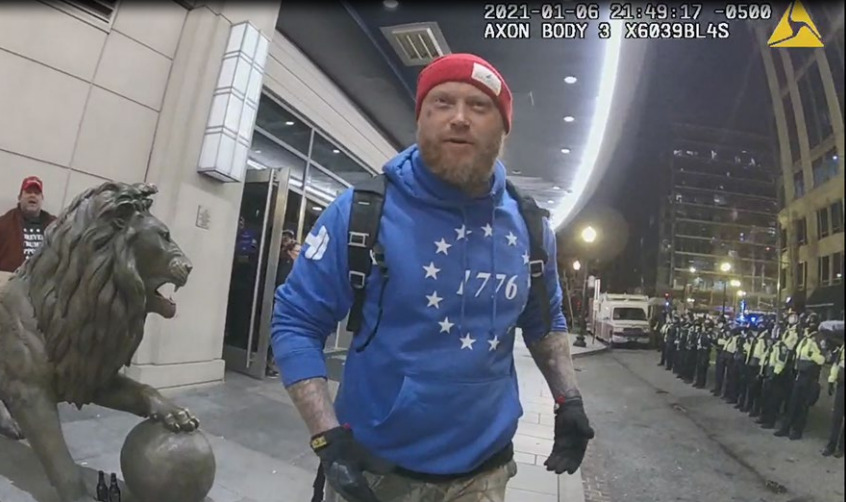 A Houston man faces up to 85 years in prison after being convicted this week of smashing a window with a tomahawk axe and throwing objects at police officers during the insurrection at the U.S. Capitol on Jan. 6, 2021.
A federal jury found Shane Jenkins, 45, guilty of seven felony crimes and two misdemeanors related to his actions at the Capitol building in Washington D.C., where a crowd of supporters of then-President Donald Trump disrupted a joint session of Congress and attempted to prevent lawmakers from certifying the 2020 presidential election results in favor of Joe Biden. Five people died during the riot, which injured more than 100 police officers and resulted in millions of dollars in damages and losses, according to federal court records.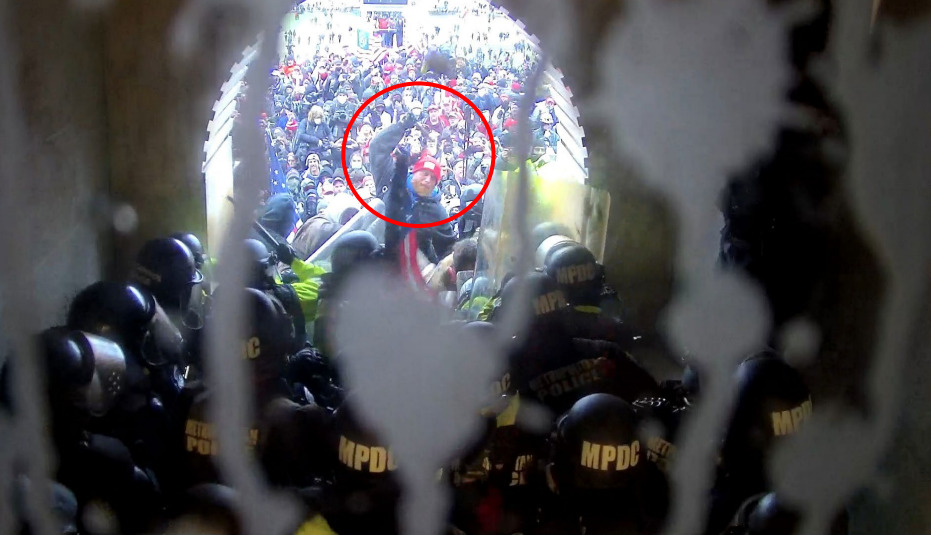 Attorneys representing Jenkins, who is scheduled to be sentenced July 28, did not immediately respond to an email Friday seeking comment.
Jenkins, who was arrested in March 2021 in Houston, is one of more than 1,000 people who have been arrested in nearly all 50 U.S. states for crimes related to the insurrection, and one of more than 320 who has been charged with assaulting or impeding law enforcement, according to the U.S. Department of Justice, which said an investigation remains ongoing. At least two other Houston-area men have convicted for their involvement in the insurrection – one in May of last year and another last November.
A special agent with the FBI received a tip about Jenkins' involvement and connected him to the insurrection using identifying information such as tattoos on his face, neck and hands as well as video footage from security cameras, officers' body-worn cameras and posts on social media, including Jenkins' own posts on Facebook and Twitter, court documents show.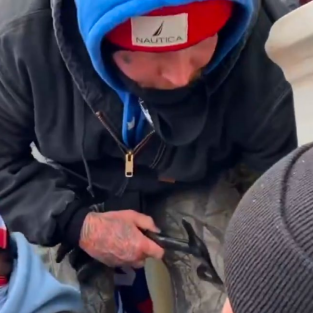 One video showed Jenkins pulling a black hatchet-like object from a bag and then putting black gloves on before he uses the item – which jurors determined to be a potentially deadly tomahawk axe – to smash a window near the Capitol's Lower West Terrace. Additional footage shows Jenkins throwing a wooden desk drawer as well as stick-like objects at responding officers, striking some of them.
Jenkins was convicted of the following crimes, with the maximum prison sentence for each felony in parenthesis. He also faces potential financial penalties related to each offense:
Felonies
Corruptly obstructing an official proceeding of Congress (20 years)
Assaulting, resisting or impeding law enforcement officers with a deadly or dangerous weapon (20 years)
Destruction of government property (10 years)
Entering and remaining in a restricted building or grounds with a deadly or dangerous weapon (10 years)
Disorderly or disruptive conduct in a restricted building or grounds with a deadly or dangerous weapon (10 years)
Engaging in physical violence in a restricted building or grounds with a deadly or dangerous weapon (10 years)
Interfering with law enforcement officers during a civil disorder (five years)
Misdemeanors
Disorderly conduct in a Capitol building
Act of physical violence in the Capitol grounds or buildings