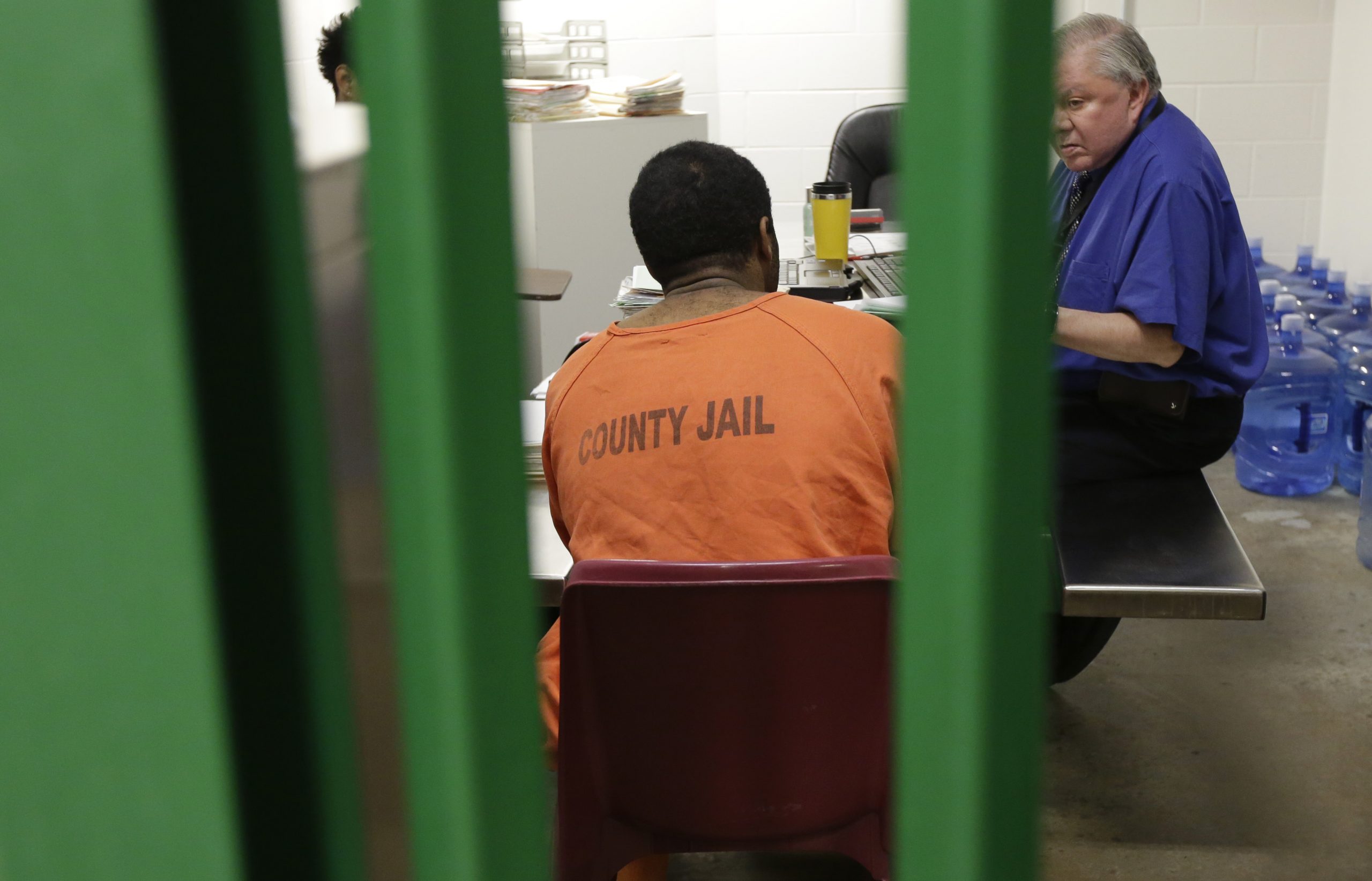 A four-year long court battle over the constitutionality of Harris County's felony bail practices is one step closer to ending after lawyers on Wednesday argued that a federal judge had enough evidence to make a ruling without going to trial.
During Wednesday's hearing, lawyers argued that the county's pretrial detention system was unfairly keeping low-income felony defendants behind bars.
"That hearing is an important step towards real relief to these thousands of people who have been impacted by these unconstitutional practices in the Harris County Jail," said Dustin Rynders, Director of the Criminal Injustice Program at the Texas Civil Rights Project.
The hearing comes after a multi-year legal battle that began with a 2019 federal class action lawsuit filed by the Texas Civil Rights Project, Civil Rights Corps and Susman & Godfrey LLP. The suit alleges the county's "wealth-based felony pretrial detention system" fails to provide "clear and convincing evidence" to justify detaining low-income felony defendants.
In December, lawyers filed a motion for summary judgement requesting U.S. District Judge Lee Rosenthal rule in favor of felony defendants who say they've been stuck in jail because they can't afford to pay their way to freedom.
"What determines whether a person should be free should be whether they're likely to appear in court, whether they pose a danger to the community. Not how much money they have in their bank account," Rynders said.
The suit names Harris County and Sheriff Ed Gonzalez as defendants. The Harris County Judge's and Attorney's Offices both declined a request for comment. The Harris County Sheriff's Office did not immediately respond to a request for comment.
The three plaintiffs — Dwight Russell, 61, Johnnie Pierson, 51 and Joseph Ortuno, 18 — claim they were kept in the jail because "no findings were made concerning [their] ability to pay or the need to detain [them] in light of available, less restrictive alternative conditions of release."
Rynders said if the judge rules in favor of the plaintiffs, people who're brought into the jail must receive a "constitutionally appropriate hearing to find" where they'll get a chance state their case against unaffordable cash bonds.
"They'll have to have a constitutionally adequate process that includes an opportunity for the defendant to be present and offer arguments on their behalf," Rynders said.
RELATED | Senate Bill 6 may be contributing to a record number of deaths at Harris County Jail
As of Wednesday, about 76% of the 10,797 people in Harris County's custody are charged with at least one felony, according to the Harris County Jail dashboard. Nearly 75% of the county's inmate population are still waiting for their day in court.
This comes as the Harris County Jail's daily population continues to swell. The facility itself has been hovering near maximum capacity for nearly a year, forcing the sheriff's office to begin outsourcing inmates. As of Wednesday, 1,070 people were being outsourced to other facilities, according to the county's jail dashboard.
Jail reform advocates say the overcrowding has worsened conditions within the jail, leading to an increase number of in-custody deaths and injuries. Last year, 27 people died while in custody — the highest number in nearly two decades, according to county records and data from Texas Justice Initiative. At least four people have died while in custody this year.
"They don't have to continue to follow these unconstitutional practices just because it's what they're used to doing. They can begin making changes and should begin to make changes as soon as possible," Rynders said. "A lot of people's lives really depend on it."