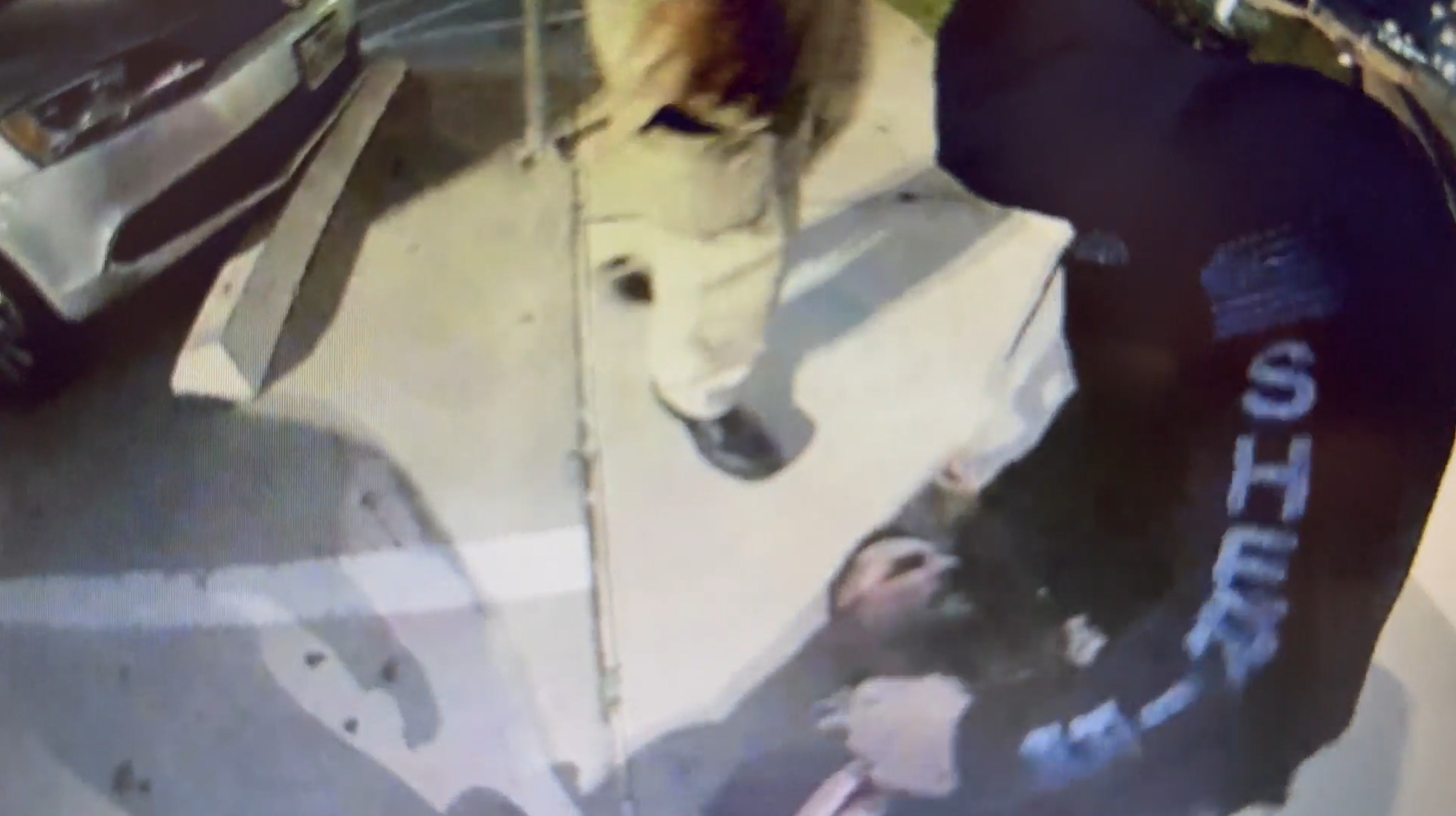 Two off-duty Harris County deputies allegedly beat a man during an arrest outside of a restaurant two years ago, according to a newly filed federal lawsuit.
The lawsuit claims Deputy Christopher Sutton, Deputy Lee Ingle, Sheriff Ed Gonzalez and Harris County violated Evan Norman's constitutional rights.
"I believe that these officers should be fired when you see the level of force used," attorney Randall Kallinen said. "We want to see a change in this culture."
The incident took place outside of Bombshells on I-45 South on March 21, 2021. In body camera video, Norman, 36, can be seen trying to get badge numbers from Sutton and Ingle after they escorted him out of the restaurant.
The video shows one of the deputies shove Norman several times before Norman is pinned to the ground. While on the ground, Norman is hit in the face and neck repeatedly before being handcuffed.
According to the lawsuit, Norman suffered multiple broken bones in his face and continues to suffer from the injuries he sustained that night.
"It changed everything about my life," Norman said. "It disrupted my relationship with my family, with my wife's family. And overall, it's been very difficult."
The Harris County Sheriff's Office declined to comment. The Harris County Attorney's Office did not immediately respond to a request for comment.
In the months that followed the incident, Norman was charged with assaulting a peace officer. The charge was eventually dropped by the Harris County DA's Office due to insufficient evidence in December — nearly two years later.
"It was crushing," Norman said. "I didn't know what the rest of my life was going to look like. I didn't know how I was going to fight this."
The lawsuit accuses the two deputies of assault and blames Harris County for failing "to train and supervise staff regarding the [sheriff's office's] policies, procedures, practices and customs."
"I just don't want this to happen to anybody else," Norman said.
Read the full federal lawsuit below: