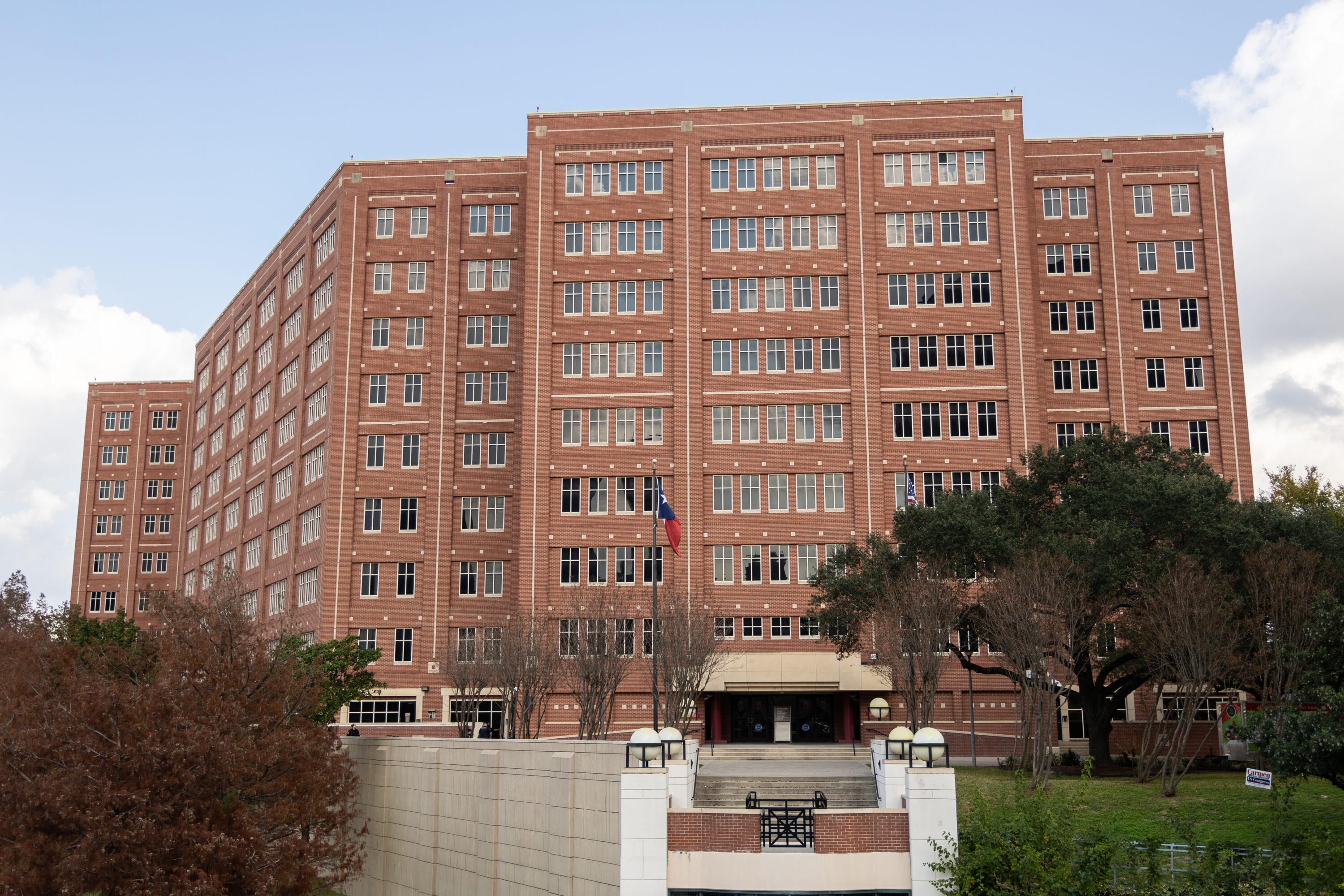 County officials this week approved the creation of new positions and retention bonuses at the Harris County Jail to help alleviate the facility's continued overcrowding issues.
During Commissioners Court on Tuesday, Harris County Sheriff Ed Gonzalez told officials that his department was struggling to keep the jail adequately staffed in order to properly care for the jail's ever-growing daily population.
Gonzalez said about one-third of detention officers leave the job every year and that major contributors to the low retention rate are low hourly pay and burnout. According to Gonzalez, detention officers are currently paid $19.75 per hour.
"Frankly, this Commissioners Court could grant me 1,000 more positions today, but I could not fill them because there just aren't enough persons willing to do this work for the pay we offer," Gonzalez said.
To offset the hourly wage, commissioners approved $2,000 retention pay for detention officers to help stabilize the amount of people joining and leaving the job. Gonzalez added that he'd like to have a "broader discussion about pay compensation" with county officials at some point in the future.
RELATED | Harris County Commissioners approve "holistic" public safety package
Commissioners also approved the creation of two new positions at the jail: Detentions Captain and Jail Population Specialist.
According to Gonzalez, the role of Detentions Captain would allow for more upward mobility for staff at the jail, while Jail Population Specialists would identify stagnant cases in an effort to expedite the court process and depopulate the facility.
"I think we could take a surgical look at subgroups of the population to maybe see individuals who've cases have just been stuck," Gonzalez said. "I'm talking nonviolent, lower level offenders."
The jail's daily population has been surging since early last year. As of Wednesday, there were 9,727 people in the jail and 1,070 people outsourced to other facilities, according to the Harris County Jail dashboard. Nearly 84% of the jail's population consists of people who're still waiting for their day in court.
According to county data, the average stay at the Harris County Jail is about 200 days — the statewide average is about 60 days, according to Gonzalez.
Jail reform advocates have argued that overcrowding has deteriorated conditions within the jail, leading to an increased number of injuries and deaths. Last year, 27 people died while in custody — the highest number in nearly two decades, according to county records and data from Texas Justice Initiative. So far, at least four people have died while in custody this year.
Community members have accused the sheriff's office over a lack transparency regarding in-custody deaths and have demanded video evidence to shed light on incidents that occur behind closed doors.
Gonzalez acknowledged that evidence processing needed to be faster in order to reduce delays in the county's already backed up court system. He added that the department needed to "do more to build public trust in our jail operation," and requested body cameras for detention officers "to help provide more insight into how they interact with persons in the jail" — a request that was eventually approved by Commissioners Court.
In addition to the slew of approvals, commissioners directed officials to retain a third-party expert to review detention staff recruitment practices at the sheriff's office. The expert will also provide recommendations for improvement.