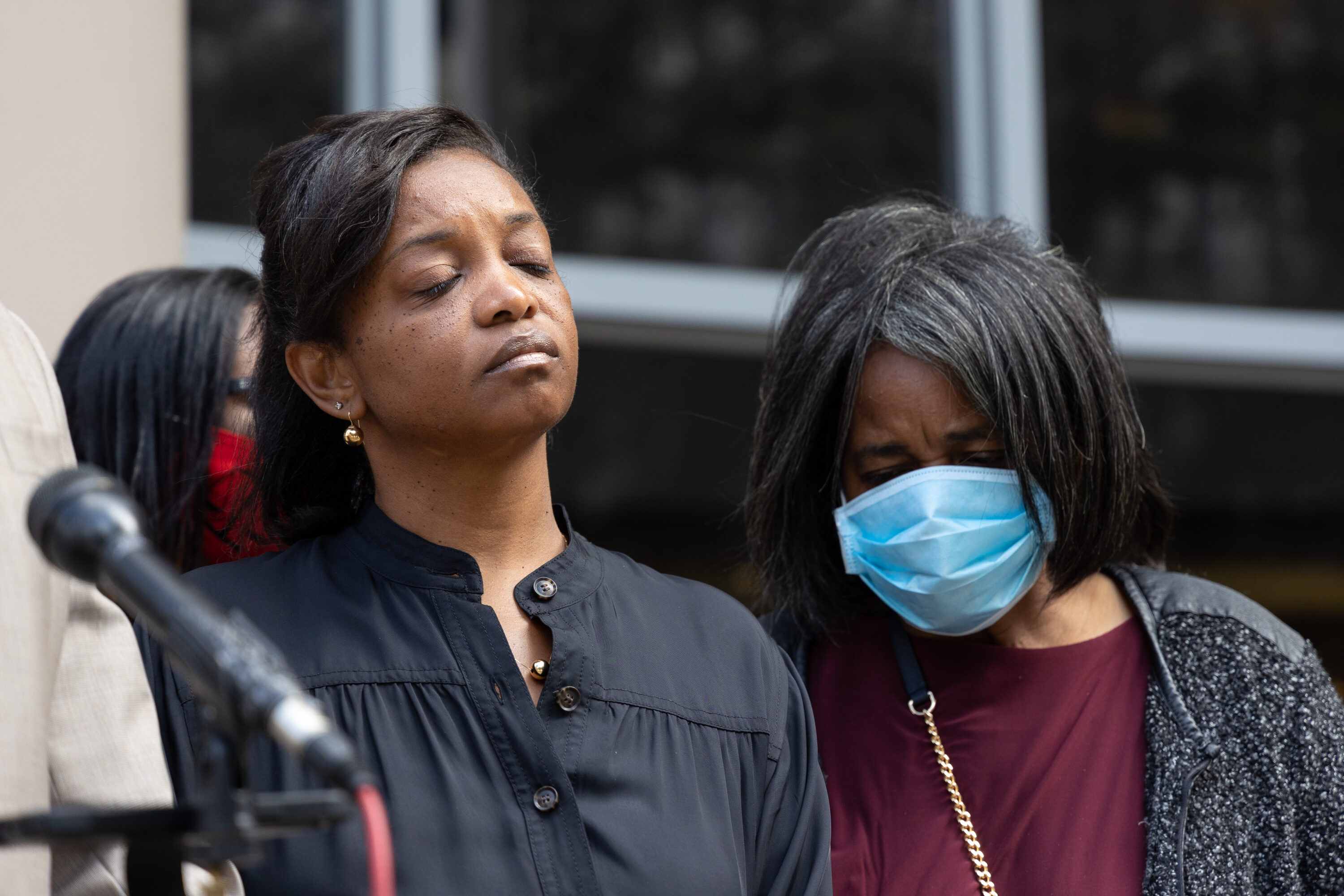 ​A federal judge refused to grant qualified immunity to four Houston police officers in the shooting death of a 27-year-old Black man last year.
The officers — Devin Inocencio, Victor Villarreal, Peter Carroll and Shaun Houlihan — were sued by the mother of Charion Lockett in March 2021 after Lockett was killed by police outside of his home in north Houston.
In an order issued by U.S. District Judge Andrew Hanen Monday night, the court found the "pleadings sufficient and [did not] grant dismissal based on qualified immunity."
Attorney Randall Kallinen, who's representing Lockett's mother, said the officers used excessive force and didn't declare that they were law enforcement before shooting Lockett.
"When they show up, an officer showed up in a red car and no one ever announced they were police," Kallinen said.
The federal lawsuit also named Houston Police Chief Troy Finner and the City of Houston as defendants, but Hanen dismissed the case against the two parties Monday night.
According to Hanen's order, the lawsuit "fails to plead any facts connecting [Finner] to the events associated with Lockett's death," and argues that Lockett's Fourth Amendment rights, which prohibits against unreasonable searches and seizures, were primarily violated by the four officers — not by the city or Finner.
HPD's investigation into Lockett began after an alleged robbery took place around November 2021. The victim blamed Lockett and an unknown man, prompting investigators to request an arrest warrant for aggravated robbery with a deadly weapon against Lockett, according to a criminal complaint.
That request was rejected by a state district court judge, but a later attempt was granted by a different judge. On the morning of Feb. 7, 2021, officers went to Lockett's home and "began firing at him while he sat in his parked vehicle" in the driveway, according to the lawsuit.
HPD says Lockett fired at police as they drove up to the house. Body-camera video shows officers fire at Lockett as he runs towards the entrance of his home. He was pronounced dead at the scene.
According to Judge Hanen, the four officers can revisit their qualified immunity arguments at a later time as the case continues.
"We are glad that the case was not dismissed against the officers," Kallinen said. "Now, hopefully, we can enter into the discovery stage and find out exactly what happened."
Read the full filing from U.S. District Judge Andrew Hanen below: