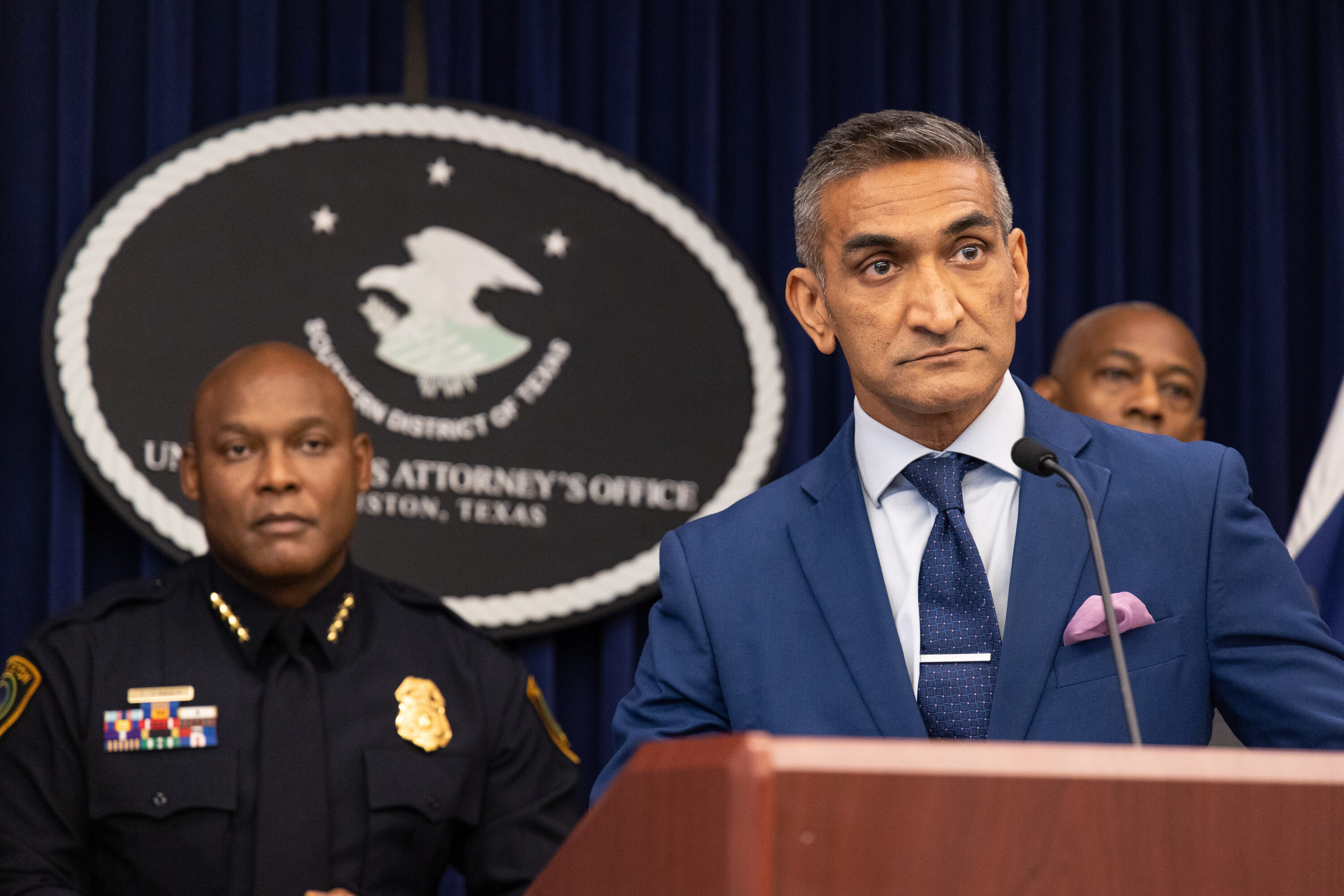 Dozens of previously convicted felons are being charged with illegally possessing guns and ammunition as a result of a partnership between Houston-area law enforcement and federal investigators.
The 90-day Harris County Felon in Possession Initiative resulted in 50 people being hit with federal charges — 36 have already been arrested and there are outstanding warrants for 14 others.
During a press conference on Wednesday, Alamdar Hamdani, U.S. Attorney for the Southern District of Texas, said the goal was to help reduce violent crime in the region and assist in reducing the county's criminal court backlog.
"If you have multiple felonies, and you decide to possess a gun or even ammunition, the United States — the federal government — is looking at you," Hamdani said.
The Department of Justice says federal firearms charges carry up to 15 years in prison and maximum fines of up to $250,000.
The initiative was led by the Bureau of Alcohol, Tobacco, Firearms and Explosives in collaboration with the FBI, the Houston Police Department, the U.S. Marshals Service and the Harris County District Attorney's Office.
After Wednesday's press conference, District Attorney Kim Ogg told members of the media that she believed the initiative would go a long way in reducing the court backlog since felons charged with illegally possessing guns or ammunition would be facing harsher consequences.
"The federal-state partnership adds a whole new level of liability for the average criminal," Ogg said. "Instead of bail and easy time in the state system, they're looking at 10 to 15 years in the federal system."
The backlog began in 2017, after damage from Hurricane Harvey closed the county's criminal courthouse for nearly a year. Since then, the number of pending cases have steadily reduced. Earlier this month, County Judge Lina Hidalgo said the backlog has decreased by 28% over the last year.
As of January, there was 39,262 pending criminal cases in the county's district courts, according to Harris County's district court dashboard.