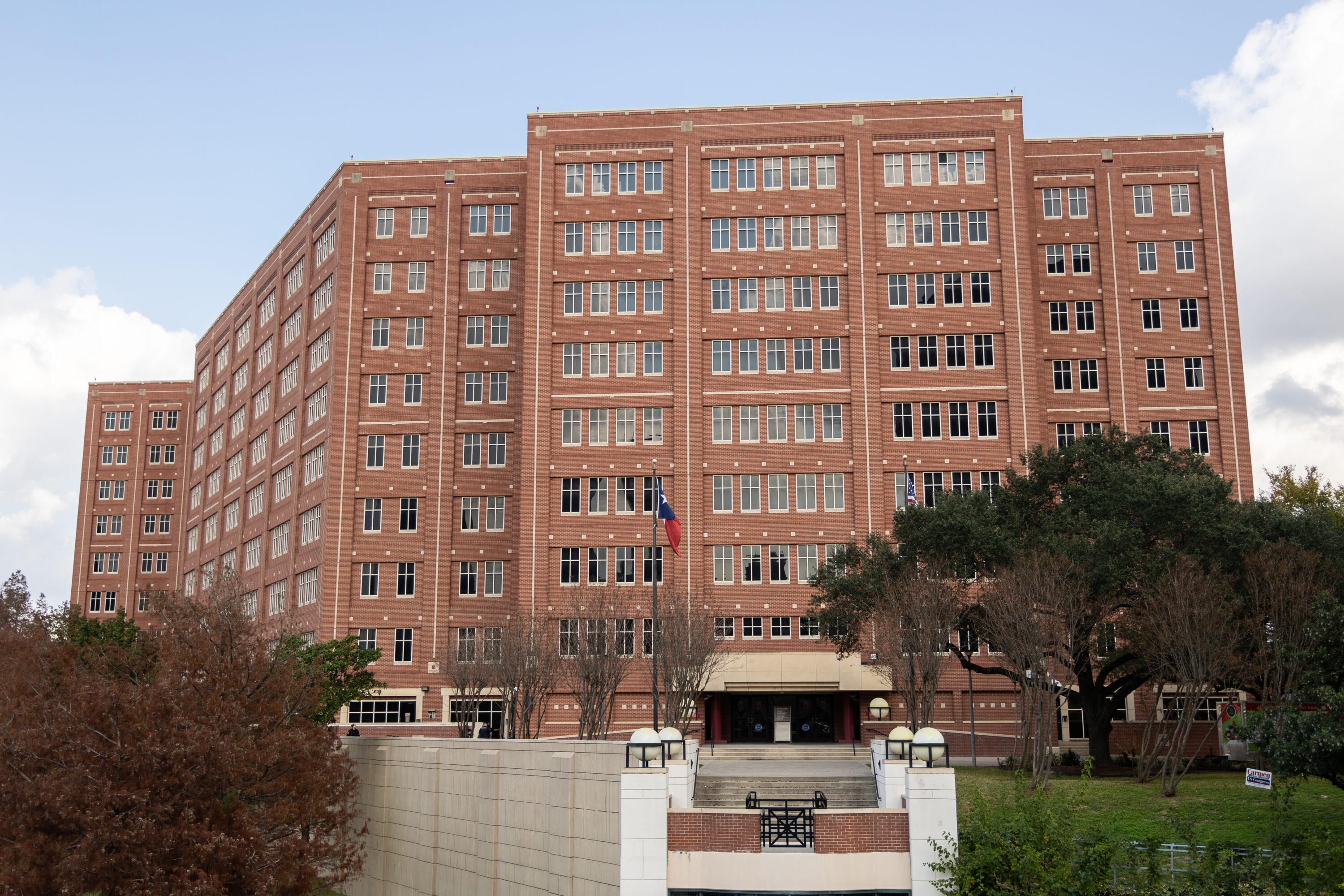 A former detention officer is being charged in the death of an inmate at the Harris County Jail, marking the first time a detention officer has been hit with criminal charges in a death at the jail, according to the Harris County District Attorney's Office.
Eric Morales is charged with felony manslaughter in the death of 23-year-old Jaquaree Simmons, who was booked into the jail on Feb. 10 and charged with felon in possession of a weapon. He died seven days later from blunt-force trauma to the head, according to his custodial death report.
On Feb. 16 — during Winter Storm Uri — investigators say Simmons got into an altercation with detention officers after intentionally clogging the toilet in his cell with his clothing. Simmons was then left in his cell without clothing, a violation of jail policy, according to the Harris County Sheriff's Office.
The sheriff's office says Simmons reportedly charged at an officer later that night, resulting in an another altercation with officers. Simmons received "multiple blows to his head," according to the sheriff's office.
According to court records, Morales struck Simmons in his head against a door and wall, with his knee, and dropped him on his head. Simmons was later found unresponsive in his cell and died at LBJ Hospital.
In a statement, Jason Spencer, the chief of staff at the Harris County Sheriff's Office, said the sheriff's office "immediately conducted a thorough internal investigation that revealed significant policy violations" after Simmons died.
That investigation resulted in the firing of 11 officers — including Morales — and the suspension of six others in May 2021. As of now, Morales is the only one being charged.
Spencer added that nearly 1,200 detention officers have completed additional training programs since June 2021.
Simmons is among at least 21 people who died in the Harris County Jail in 2021. That number was surpassed last year, when 27 people died with in custody — the highest number in nearly two decades, according to county records and data from Texas Justice Initiative.