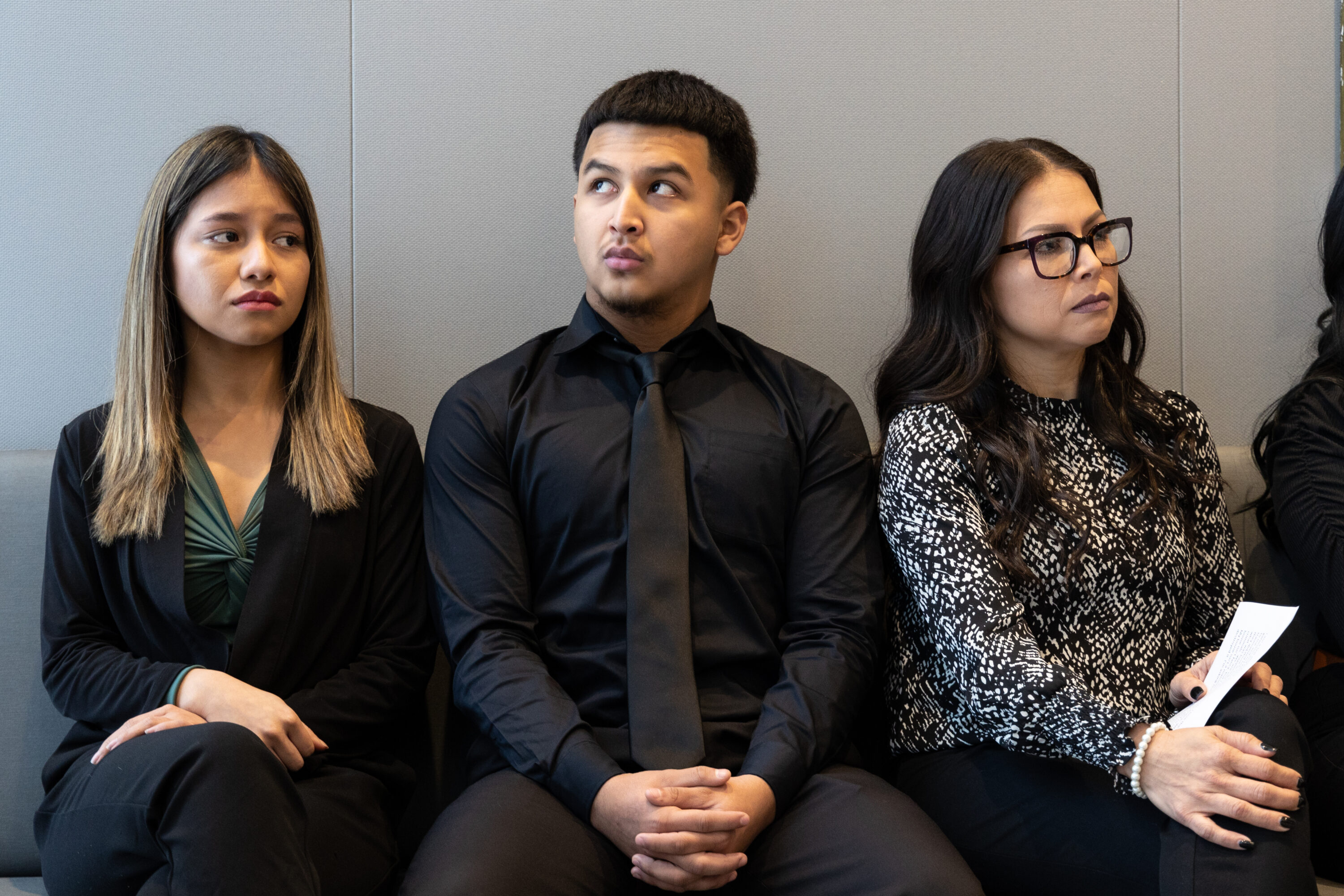 Two Galveston families affected by a botched police raid earlier this month are preparing for possible litigation if city officials fail to publicly apologize by Friday.
The raid was executed during the early-morning hours of Jan. 22 at Erika Rios' home in search of an alleged teenage shooter who wasn't at the home and would later be ruled innocent. During a press conference Wednesday, Rios said police caused significant damage to her home.
"What they did to me and my family was wrong. What they did to our family traumatized me, my daughter and my son," Rios said. "My house isn't a mansion, but it is mine. And now they destroyed it."
Authorities were searching for a 17-year-old who police believed to be connected to a shooting on Jan. 20 that left 25-year-old Malik Dunn dead.
However, they didn't find the suspected shooter. Instead, police found Rios and her kids, who were woken by the sound of yelling outside their home. According to Attorney Tony Buzbee, who's representing the family, Galveston police "continued to trash the house" after they realized that the 17 year old wasn't there.
"They did the raid anyway, with overwhelming and completely unnecessary force," Buzbee said. "They treated the occupants of the home like they were common thugs or criminals by cuffing them and dragging them out through broken glass out into the street."
The next day, the 17-year-old was arrested and charged with murder. Two days later, the charge was dismissed by the Galveston County District Attorney's Office after new evidence exonerated the teenager.
"This has been a traumatizing experience that no one should ever go through, especially a 17-year-old innocent boy," said Terry Borrell, the 17 year old's mother. "We are glad we were able to prove his innocence, but my son is also due a public apology."
The Rios family is also asking city officials to cover the cost for home repairs and medical bills associated with the raid. Borrell, who's been friends with Erika Rios since high school, initially set up a GoFundMe page for the Rios family. Around $3,000 had been raised by Wednesday afternoon.
In the days that followed the raid, Galveston Police Chief Doug Balli was placed on a 10-day administrative leave. Galveston PD says they're launching several investigations into the raid.
During Wednesday's press conference, Buzbee acknowledged that answers likely won't be available anytime soon, but added that the families deserved a "public and specific apology."
"You don't need to wait months for reports and reports of reports and reviews of reports of reports to do the right thing now and you can do that and avoid an unnecessary lawsuit," Buzbee said.
A spokesperson for the city of Galveston did not immediately respond to a request for comment.