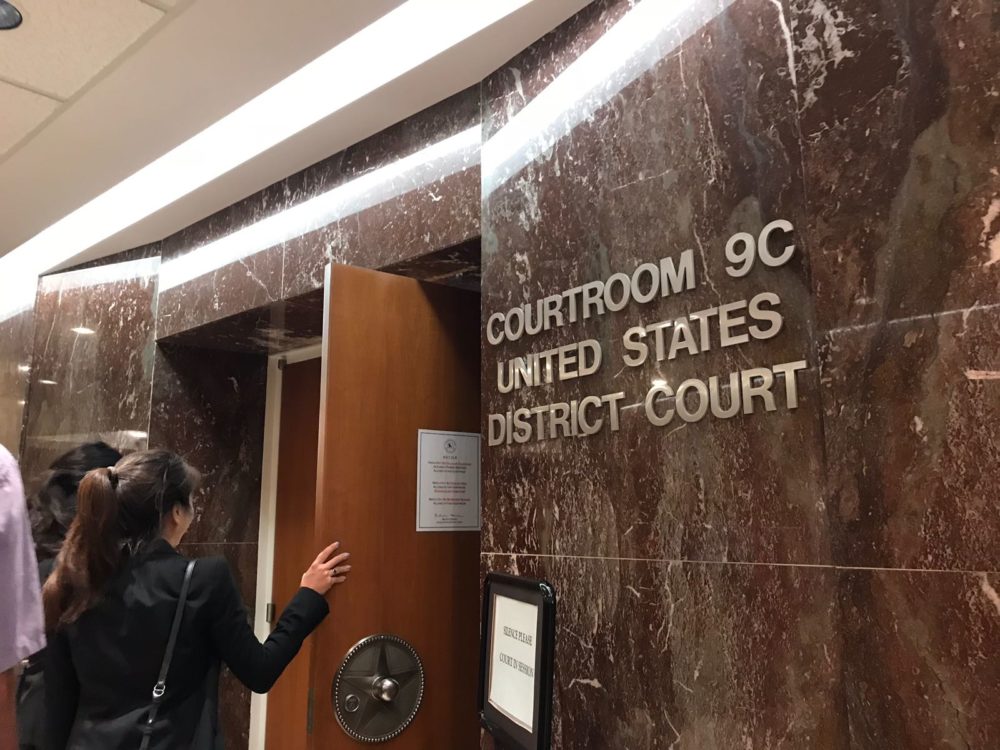 A woman who federal prosecutors say ran a sex trafficking operation out of a former East Houston bar pleaded guilty Monday to several related crimes.
Maria Dolores Botello-Morales, 56, pleaded guilty to one count of conspiracy to commit sex trafficking, one count of sex trafficking of minors and two counts of sex trafficking by force, fraud or coercion, according to federal court records. She is scheduled to be sentenced in June and faces a potential penalty of life in prison, according to the United States Attorney's Office for the Southern District of Texas.
Botello-Morales ran the former Puerto Alegre bar on McCarty Street and, from early 2015 until the fall of 2020, was accused of engaging in a commercial sex operation along with her husband, son, daughter and nephew, among others, according to court documents.
Edgar Adrian Botello and Arian Botello – Botello-Morales' son and nephew, respectively – still face charges of conspiracy to commit sex trafficking and sex trafficking by force, fraud or coercion, as does Walter Alfredo Aguilar, court records show. Her daughter, Yudy Lucatero, is charged with conspiracy to commit sex trafficking, while her husband, Esteban Toribio, is charged with sex trafficking of minors.
Botello-Morales' defense attorney did not immediately respond to a Tuesday email seeking comment.
"Sex trafficking takes many forms," U.S. Attorney Alamdar S. Hamdani said in a news release about Botello-Morales' guilty plea. "Violators can be male or female, young or old. Trafficking is as diverse as the population of this district, and we will work side by side with our partners and continue to root out this evil that is nothing less than a scourge on our society."
Botello-Morales was described in a probable cause affidavit as the "bar matron" of Puerto Alegre, where waitresses were coerced to have sex with customers in exchange for money. Edgar Botello and Arian Botello allegedly served as armed enforcers who guarded back rooms where sex acts were performed and collected money afterward, according to the probable cause affidavit.
One of the waitresses told investigators that Botello-Morales had recruited her from Mexico in 2007, and that she began engaging in commercial sex as a 17-year-old, according to court documents.
The victims reported to authorities that they had started working at the bar as waitresses and were later told by Botello-Morales they had to engage in sex acts with customers, according to court records, which show the victims were forced to pay fees to rent out the back rooms and also if they missed work. The waitresses were threatened with violence if they refused to work as prostitutes, according to federal prosecutors, with one victim saying Botello-Morales "sent someone to physically assault her" after she had refused to report to the bar.
Waitresses were given condoms wrapped in paper towels and told to charge about $70 in exchange for 15 minutes in a back room with customers, according to prosecutors, who said the waitresses had to give the money to whoever was guarding the room as they exited.