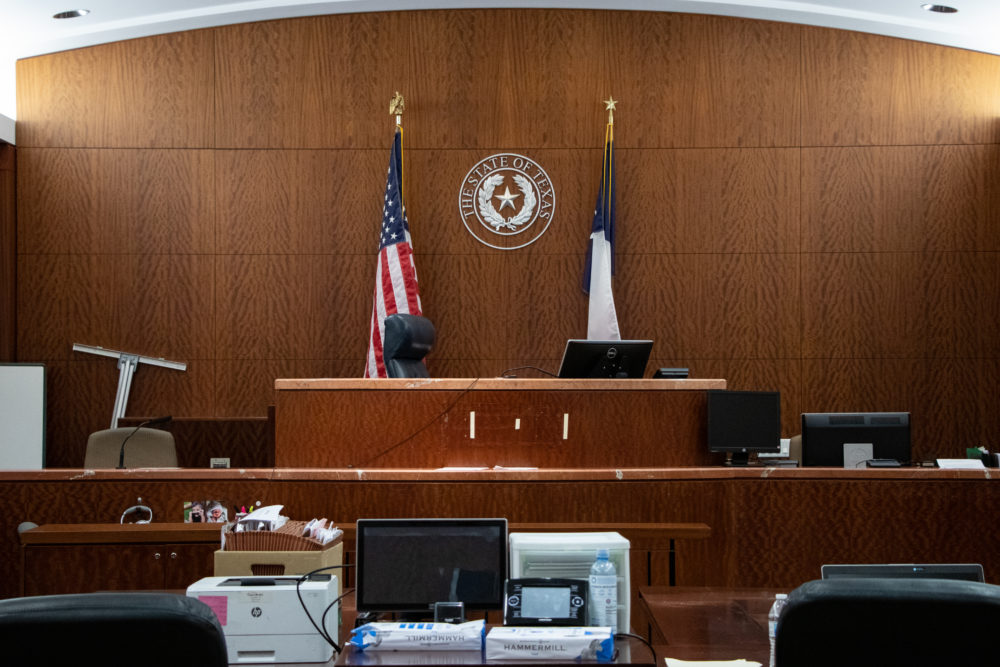 The third capital murder trial of Antonio "A.J." Armstrong Jr. will take place in Harris County.
The decision was announced on Monday afternoon, during a scheduled change of venue hearing. Potential jurors will not be spoken with in large groups, but instead will be screened individually.
Judge Kelli Johnson, who declared mistrials in 2019 and again this past October after two juries were unable to reach a consensus on a verdict, approved the idea along with the defense for Armstrong Jr. Harris County prosecutors brought the suggestion to the court.
The now-23-year-old Armstrong Jr. is charged in the shooting deaths of Dawn and Antonio Armstrong Sr., who were killed in their Bellaire-area home during the early hours of July 29, 2016. Armstrong Jr., who was 16 at the time of his parents' deaths, would face a potential punishment of life in prison if ultimately convicted of their murder.
Dawn and Antonio Armstrong Sr., the latter of whom was an All-American football player at Texas A&M University before a brief career in the NFL, both were shot in the head with a .22-caliber pistol owned by Armstrong Sr., according to a probable cause affidavit filed in court. Their son, Armstrong Jr., called 911 on the morning they were shot. He said he was in a closet in his third-floor bedroom and had heard gunshots coming from his parents' bedroom on the second floor on their home, court records show.
Responding officers found no signs of forced entry, or any open entry or exit points at the home, according to court documents, which show the murder weapon was left on a kitchen table on the first floor and was accompanied by a handwritten note that said, "I HAVE BEEN WATCHING FOR A LONG TIME. GET ME." No fingerprints or DNA were found on the gun, court records show.
Investigators also found a bullet hole on the ceiling of the second floor, which corresponded to a hole on the floor of Armstrong Jr.'s bedroom that was covered with a pile of socks, according to the probable cause affidavit. A pillow and comforter with .22-caliber bullet holes also were found in Armstrong Jr.'s closet, according to court documents, with prosecutors alleging the findings illustrated that Armstrong Jr. had practiced using his father's gun.