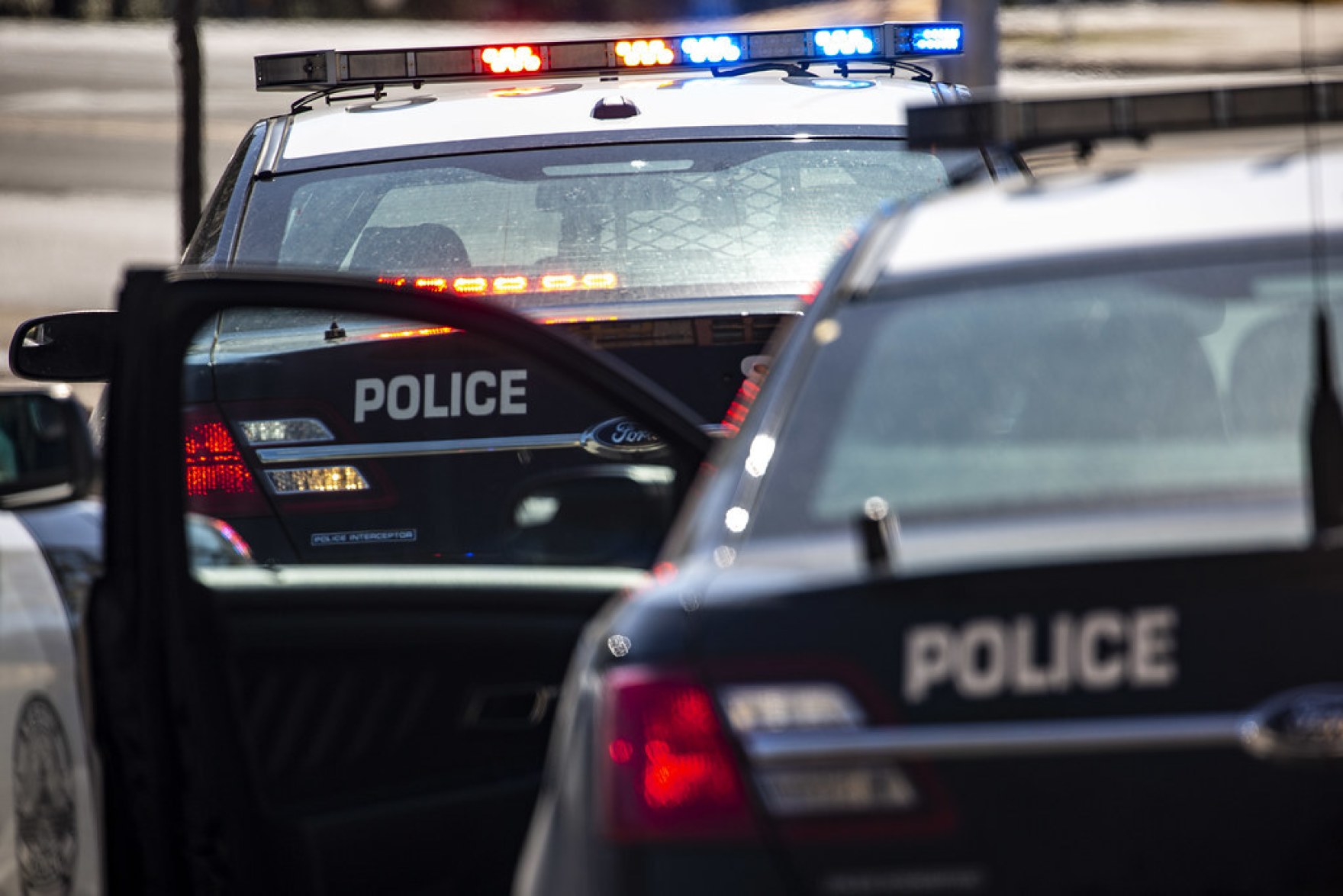 Have any concerns about public safety in Harris County? Email me at lvasquez@houstonpublicmedia.org or find me on Twitter @luciov120.
This story is part two of a four-part series on the 2023 fiscal year for Harris County.
With less money to work with this fiscal year, public safety officials in Harris County say they're barely scraping by as they continue to tackle violent crime and a backlog in criminal court.
It's the fallout of a budget war late last year between Democrats and Republicans on commissioner's court. Even though Democratic commissioners proposed a lower tax rate of 0.57508 cents per $100, Republican commissioners boycotted several meetings to push for an even lower number.
That stalemate forced the court to accept a "no-new-revenue" rate, which turned out to be lower than what any of the parties had hoped for.
This leaves county officials to work with a tax rate of 0.53097 cents per $100, which means across-the-board cuts to the proposed budgets for the Harris County Sheriff's Office, the Harris County District Attorney's Office, and the county's eight constable precincts.
According to Daniel Ramos, the executive director of the Harris County Office of Management and Budget, these agencies were forced to scale back plans. The situation is made worse by high inflation, which he says has increased costs by 10% for things such as fuel, electricity and healthcare.
"Those planned increases went away," Ramos said. "We are providing less services because things cost more than the prior year."
Impact on the Harris County Sheriff's Office
Under the proposed budget, the Sheriff's Office would have gotten $647,705,832 split between three subcategories within the department:
Detention: $278,151,550

Medical: $93,901,853

Patrol & Administration: $275,652,429
However, the approved budget slashed that funding down to $603,706,427, reducing the amount of money allotted to services within the department:
Detention: $254,470,133

Medical: $90,266,505

Patrol & Administration: $258,969,789
"We were all hoping it would be a larger investment in public safety and services at all levels in Harris County," said Jason Spencer, the chief of staff at the Harris County Sheriff's Office. "We were left to scramble with a smaller budget, a smaller increase than what we had hoped."
The increase in taxes from new construction will give their budgets a boost, but not to the level they would have gotten before the default budget.
Spencer said the department is still planning to expand some services, like the county's Violent Persons Task Force (VIPER).
"We're not able to do all the things that we would like to do to fight violent crime in Harris County," Spencer said. "We're continuing to put all of the available resources we have toward that, we're trying to be really smart with our resources."
Spencer says the department is also focusing on improving conditions inside Harris County Jail by expanding telehealth services and implementing new policies to better address the needs of pregnant inmates.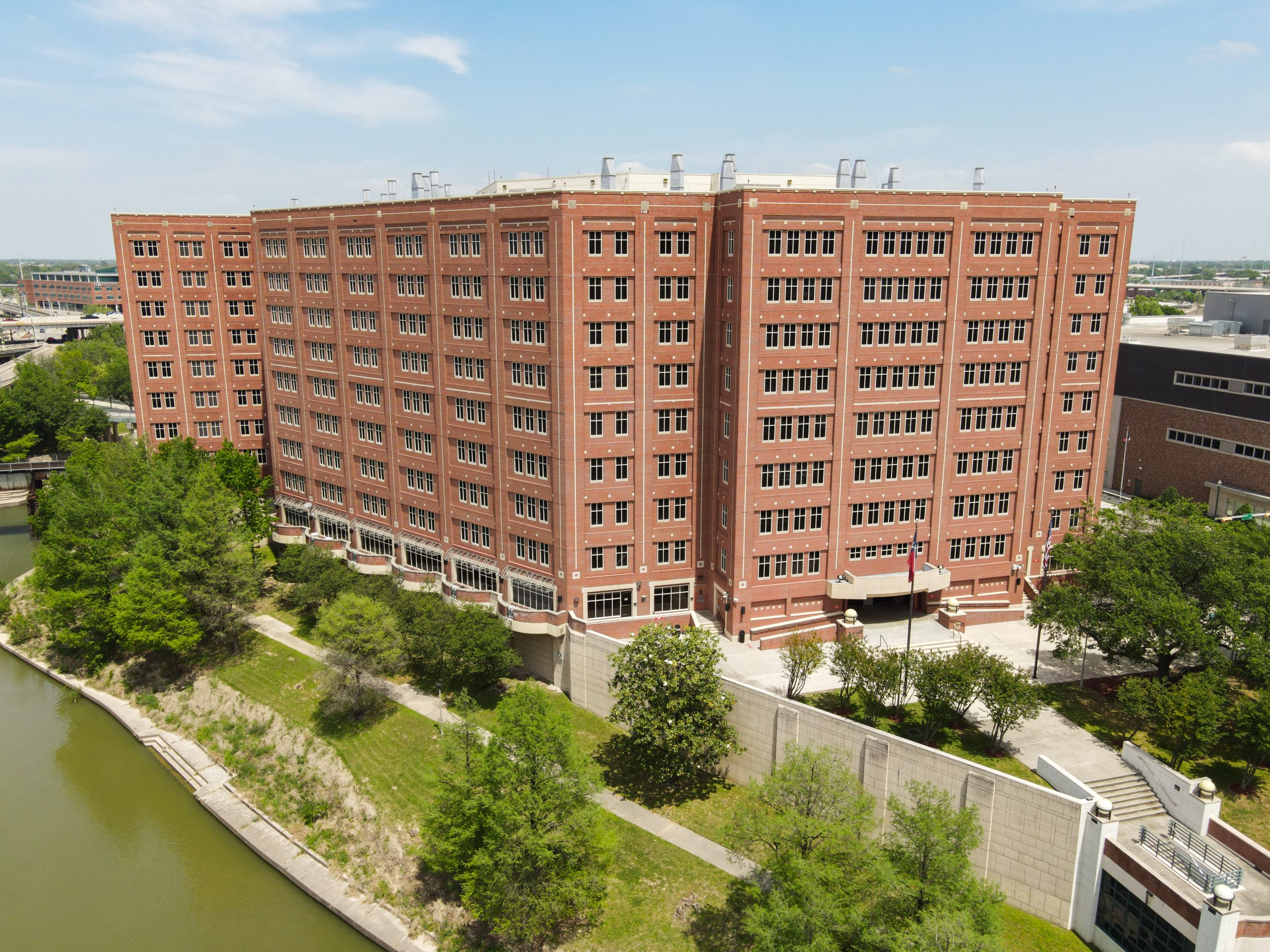 This comes after at least 27 people died while in custody last year — the highest number in nearly two decades, according to county records and data from Texas Justice Initiative. Additionally, the jail's daily population continues to hover close to the facility's maximum capacity.
Spencer said the approved budget would also allow for more staff positions within the jail. However, the number of jobs may not be enough to keep up with the jail's bloated inmate population.
"We're treading water," Spencer said. "We're not growing at the rate that we needed to because of the constraints that the budget put on the entire county."
Jail reform advocates — like Gabriela Barahona, the director of advocacy and education at the Texas Jail Project — say conditions within the jail may not be linked to a specific dollar amount.
"Pouring money to scale up a broken system by adding more staff not only does nothing to solve the violence and neglect in the jail, it may simply scale up the rot of abusive culture," Barahona said.
The impact of the county's reduced tax rate is being slightly eased due to Proposition A, which voters approved in November. The bond allows for $100 million to be used for the construction of new facilities and for new technology to support "law enforcement, county courtrooms and data systems used for court management and crime prevention."
"We're having meetings now with county leadership to determine how that funding is going to be spent," Spencer said. " So, we are seeing progress."
Impact on the Harris County District Attorney's Office and constable's offices
For Harris County District Attorney Kim Ogg, the arduous battle over the county's budget seemingly ended in October. Her office was initially set to receive $104,730,985 in the proposed budget. In the end, they were allotted $99,341,100.
Before the reduced tax rate was adopted, Ogg pleaded for more money during an Oct. 25 Commissioners Court meeting.
"This proposal to cut $5 million from our budget is basically cutting from somebody who can't be cut any more," Ogg said. "Would you have me end sex trafficking prosecution? Capital murder of police officer prosecution? Where would you have us cut $5 million?"
According to Budget Director Daniel Ramos, the adopted budget will prevent the DA's Office from hiring additional intake staff "to be able to divert folks away from the justice system."
Throughout the budgeting process, Ogg repeatedly requested additional funding and blasted commissioners for ending a policy that allowed county departments to hold onto money that wasn't spent during the previous fiscal year. Ogg equated the policy's removal to the defunding of Harris County law enforcement.
"The defunding of law enforcement in Harris County must stop," DA Ogg said during a Commissioners Court meeting on March 22, 2022. "The defunding began with the Management Budget Office's seizure of $4.9 million in the 2021 rollover funds."
Ogg's office will actually see more money from new construction taxes. Additionally, laws like Senate Bill 23 — which went into effect Jan. 2022 — bans counties with more than a million residents from cutting funding to law enforcement without first going to the voters to approve the proposed budget.
Texas Comptroller Glenn Hegar initially threatened to invoke SB 23 after Precinct 4 Constable Mark Herman and Harris County Precinct 5 Constable Ted Heap filed a complaint accusing Democratic county leaders of defunding their departments by blocking rollover money.
According to Budget Director Daniel Ramos, county departments previously had the authority to spend that money without the approval of Commissioner's Court. By the time Commissioners Court opted to end the policy in 2021, more than $100 million in rollover funds had accumulated throughout the county, Ramos said.
"It's really about who makes the final decision…when there [are] surpluses, whether it's to keep it in that department or to reallocate it to whatever commissioners court's priorities are," Ramos said.
Both Herman and Heap did not respond to multiple requests for comment.
In total, the county's eight constable precincts are getting a combined $223,871,445 this year — about $8 million less than they expected.
Moving forward
According to Ramos, there may still be some wiggle room in the budget. He said Commissioners Court can still move money between departments or pull from the county's reserves.
Public safety officials like DA Ogg and Sheriff Ed Gonzalez say they're currently negotiating with commissioners hoping they'll find the money somewhere.
"The District Attorney's Office must have adequate staff to keep tens of thousands of criminal cases moving through our courts," Ogg said in a statement to Houston Public Media. "Without a sufficient number of prosecutors, investigators and support staff, we risk losing the progress we have made in reducing the pandemic-related backlog."
"We do not have sufficient personnel," Gonzalez said on Houston Matters last week. "We're trying to tackle violent crime, but at the same time, we need the jail system to work efficiently and effectively. So we're still advocating for more personnel."
Read the full public safety budget below: