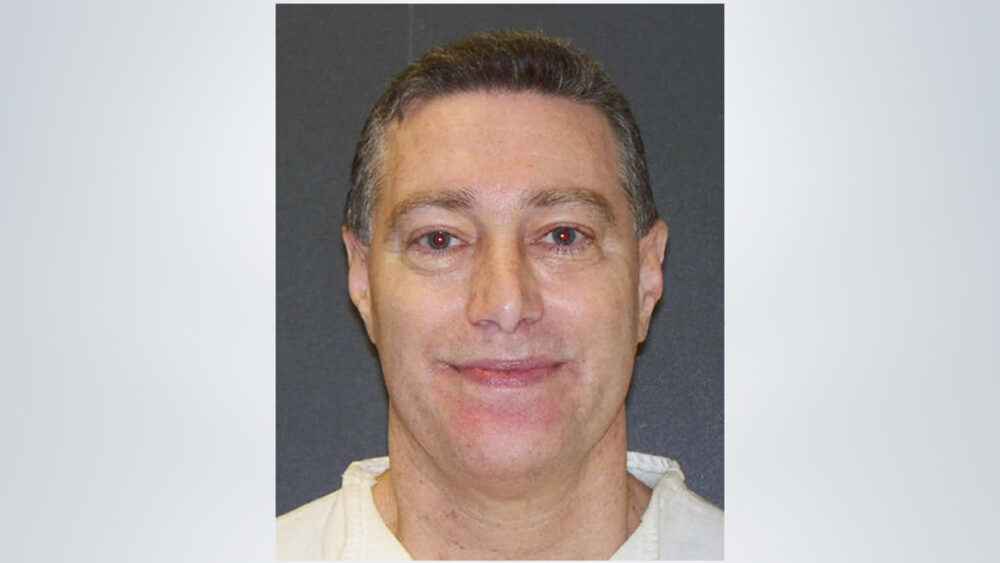 Former Missouri City police officer Robert Fratta is set to be executed on Tuesday for his role in the murder-for-hire plot of his wife in 1994.
Farah Fratta was found shot twice in the head in the garage of her home. Evidence showed her husband had her killed in November 1994 after she filed for divorce and that he tried to collect on her life insurance policy days after her death. Evidence also showed payment for her death was to be $1,000 and a Jeep.
Two other men — Joseph Prystash, the middleman Fratta hired to find someone to do the killing, and triggerman Howard Guidry — also are on death row for her slaying.
Fratta's first conviction in 1996 was thrown out by a federal judge. He was retried and convicted again in 2009.
The Supreme Court on Monday denied to grant any stay of execution.
Attorneys for inmates Wesley Ruiz, John Balentine and Fratta had asked a civil judge in Austin last month to issue a temporary order to stop the state from using allegedly expired execution drugs. Fratta, who was not initially part of the lawsuit but later intervened, is the first of the three set for execution. Balentine and Ruiz are scheduled for execution in February.
Prison officials deny the lawsuit's claims and say the state's supply of execution drugs is safe.
The Texas Attorney General's Office had asked the Texas Court of Criminal Appeals to stop the civil judge from taking any action in the lawsuit, arguing the criminal appeals court has exclusive appellate jurisdiction in death penalty cases.
The appeals court affirmed that argument and ruled against the inmates on Wednesday. The court has issued the same decision in previous similar challenges to the state's lethal injection protocol, and inmates in those cases were ultimately executed.
In a dissenting opinion, two judges on the appeals court questioned whether Wednesday's ruling "creates a Catch-22 in which death row inmates have a civil remedy to pursue claims regarding the method of execution but may not stop the execution to raise them."
Attorneys for the inmates planned to appeal the ruling.
"A divided Texas Court of Criminal Appeals … is wrong in barring the Texas civil courts from deciding whether the state of Texas is violating its own statutes by using expired drugs to execute prisoners. … We will continue to push for our clients to have their executions conducted according to Texas law," said Shawn Nolan, an attorney for Balentine and Ruiz.
Nolan has criticized Texas' secrecy in matters related to its execution procedures. State lawmakers banned the disclosure of drug suppliers for executions starting in 2015. The Texas Supreme Court upheld the law in 2019.
There has been a history of problems with lethal injections since Texas became the first state to use this execution method in 1982. Some problems have included difficulty finding usable veins, needles becoming disengaged or issues with the drugs.
Like other states in recent years, Texas has turned to compounding pharmacies to obtain pentobarbital, which it uses for executions, after traditional drugmakers refused to sell their products to prison agencies in the U.S.
The Texas Department of Criminal Justice says its lethal injection drugs are within their use dates and have been properly tested.
But Michaela Almgren, a pharmacology professor at the University of South Carolina and an expert for the three inmates in their lawsuit, alleges "all the pentobarbital in TDCJ's possession is expired, as it is far beyond" the specified beyond-use date.
Ariel Worthy contributed to this report.