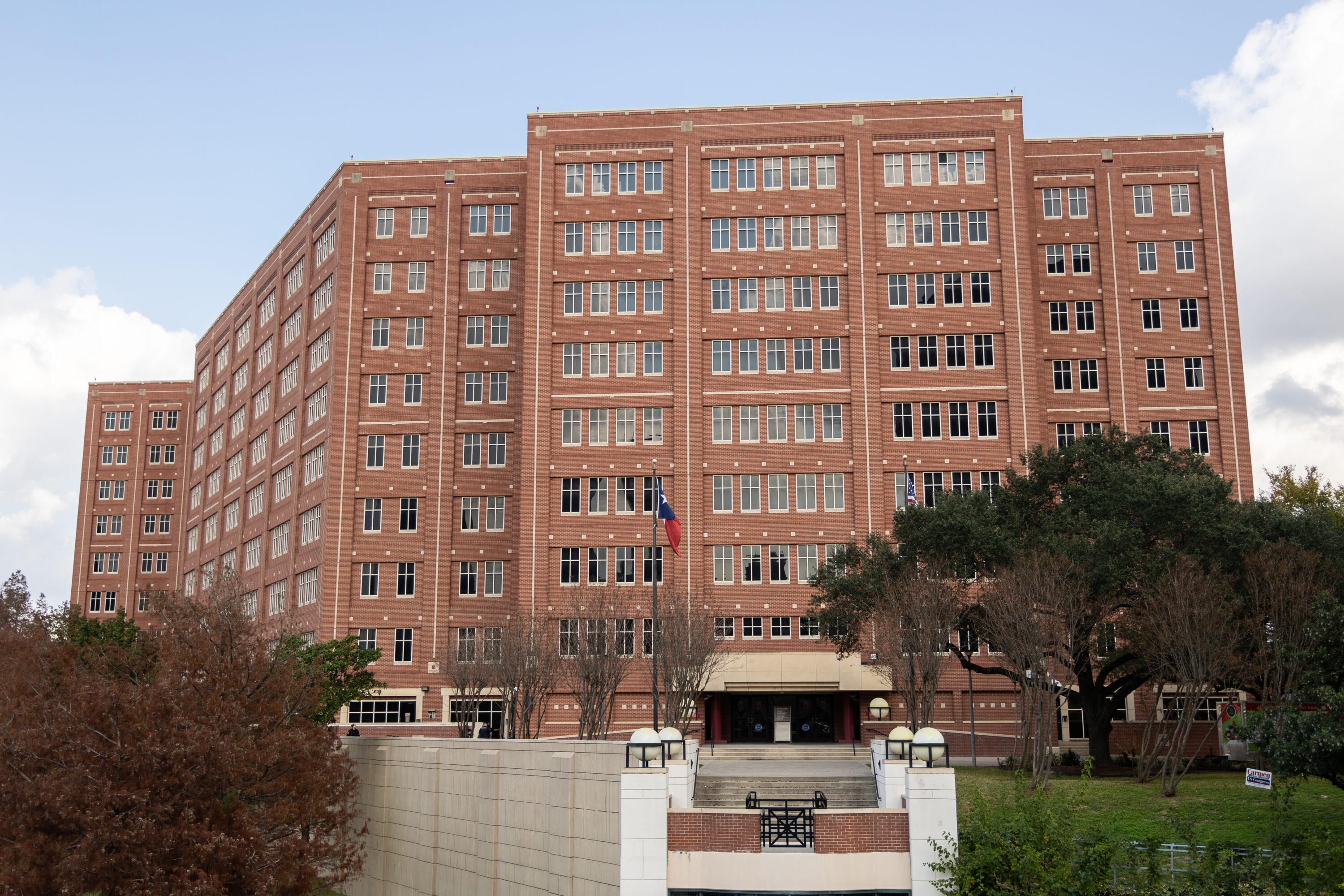 A man died in Harris County Jail earlier this week after an altercation with jail staff, marking the facility's first in-custody death of 2023.
Jacoby Pillow, 31, was arrested Sunday afternoon for trespassing — a misdemeanor offense — and brought to Harris County Jail, where he was ordered to be interviewed for a mental health evaluation, according to court records.
The Harris County Sheriff's Office says Pillow was set to be released on a $100 personal bond early Tuesday morning, but the process was interrupted when Pillow allegedly assaulted a detention officer — which resulted in Pillow being hit an additional charge, according to the Sheriff's Office.
According to the Sheriff's Office, jail staff "used force" to restrain Pillow and brought back to his cell after being evaluated by medical personnel.
The next morning, Pillow was found unresponsive in his cell and taken to a nearby hospital, where he was pronounced dead at 9:12 a.m.
The Sheriff's Office says the Houston Police Department is leading a criminal investigation into the incident, while an internal investigation is being conducted by the Sheriff's Office to "determine whether all departmental policies and procedures were followed."
Pillow's death comes after at least 27 people died while in custody last year — the highest number in nearly two decades, according to county records and data from Texas Justice Initiative.
Jail reform advocates — like Krishnaveni Gundu, the executive director of the Texas Jail Project — have blamed the facility's bloated population for the increased number of deaths within the jail.
"Knowing how deadly and overcrowded the jail has been, knowing how many people died last year, knowing the quality of medical care," Gundu said. "This is not a surprise."
As of Wednesday, there were 9,940 people in the jail, according to the Harris County Jail dashboard.
Critics say the ever-growing jail population has been exacerbated by Senate Bill 6, which bans cashless bail for those charged with a felony and mandates the creation of a public safety report for every person brought into the jail.
Gundu said the law keeps low-income defendants behind bars and worsens delays by adding additional steps to an already clogged criminal justice system.
"Unless we do something about scaling back SB 6 and expanding pretrial release and unlinking cash bail from the system, I don't see a way out," Gundu said.