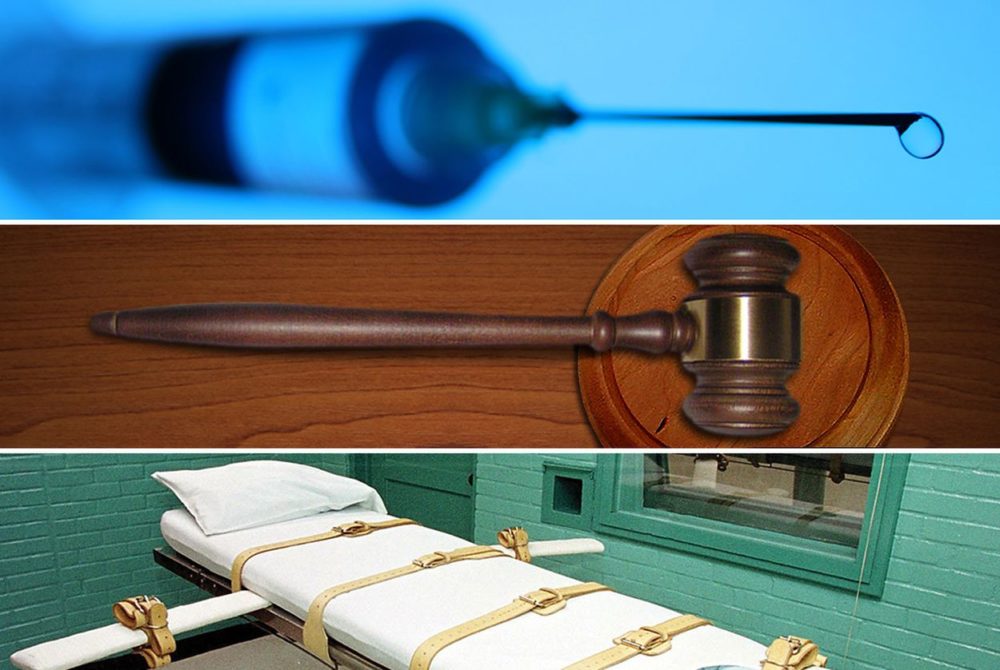 The latest annual report from the Texas Coalition to Abolish the Death Penalty finds Texas set fewer execution dates in 2022 than it has in nearly three decades. But the state still led the nation in the total number of prisoners put to death this year.
Texas had originally scheduled eight executions for the year, but the Texas Court of Criminal Appeals stayed three of them.
"What we found is that the eight execution dates set this year are the fewest since 1996, as far as we can track, but I would note that eight dates have already been set for 2023, and I would expect more to come," said Kristin Houlé Cuellar, the coalition's executive director.
Texas tied Oklahoma this year for most executions in the nation, with five each. The most recent execution in Texas was Stephen Barbee, who was put to death November 16. Barbee was convicted and sentenced in Tarrant County for the 2005 murders of Lisa and Jayden Underwood.
Harris County leads Texas with the most people sentenced to death in the last five years, with a total of four.
"Harris County accounts for more executions than any state in the country except for Texas as a whole," Cuellar said. She noted that 131 people convicted in Harris County have been put to death since Texas resumed carrying out executions in 1982. Nearly 300 people have been sentenced to death from Harris County since the U.S. Supreme Court restored the death penalty in 1974, after finding it unconstitutional two years previously.
"Back in the 1990s, it was common for Harris County juries to send more than a dozen people to death row in a single year," Cuellar said. "The legacy of that zealous use of the death penalty in Harris County lives on today and is represented by the people who remain on death row. So, more than a third of the death row population in Texas was convicted in Harris County – 72 out of the 192 people on death row in Texas."
Harris County imposed its most recent death sentence on October 26, when it sentenced Robert Solis to die for killing Harris County Deputy Sandip Dhaliwal in 2019.
The 192 people on death row represents the smallest Texas death row population since 1985, when there were 188 people on death row. The state's death row population peaked in 2000 at more than 450.
Cuellar said there are several reasons for the declining use of the death penalty in Texas. "Among them are the availability of life in prison without the possibility of parole, which became a sentencing option in 2005, and it's given prosecutors another way to approach capital cases," she said. "We also have seen prosecutors dropping the death penalty in case after case this year, and they give a variety of reasons for that including the cost and the length of time death penalty trials require. We also have seen improvements in the quality of legal counsel for defendants facing the death penalty."