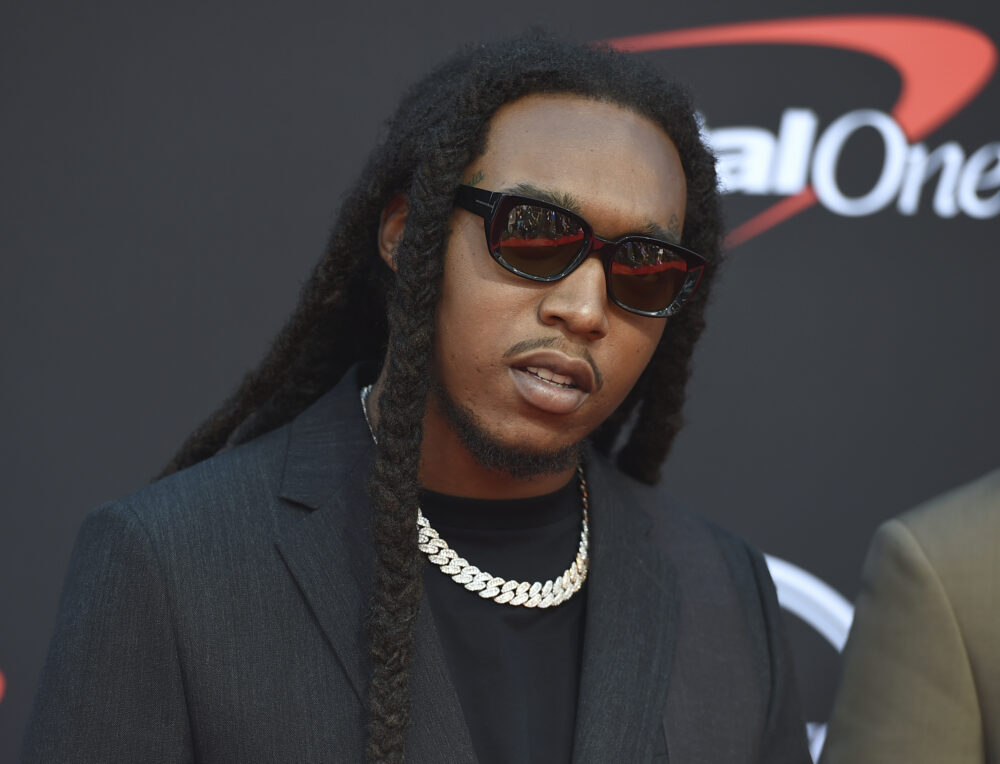 A Harris County judge on Wednesday lowered bail to $1 million for Patrick Clark, the Houston-area man accused of fatally shooting Migos rapper Takeoff during the early hours of Nov. 1.
Clark, 33, has been jailed since Dec. 1 and had a $2 million bail after prosecutors argued he was a flight risk because he obtained an expedited passport shortly before his arrest. Judge Josh Hill of the 232rd District Court reduced the bail amount by half after a bond hearing Wednesday in which Clark's father, Joseph, took the witness stand and reportedly said his son had pre-existing plans to travel out of the country with family members, also offering to use their Channelview home as collateral in an arrangement with a bail bonds company.
Attorneys for Patrick Clark wrote in a Monday court filing that his family could not afford to come up with the required $200,000 deposit associated with a $2 million bail, calling it "excessive" and unconstitutional. In their motion for reduced bail, the lawyers had asked for it to be reduced to $100,000.
"Today's hearing was fair and I believe that it went well," one of Clark's attorneys, Letitia Quinones, told reporters after Wednesday's hearing.
The Harris County District Attorney's Office, which is prosecuting the case, did not respond to a request for comment Wednesday.
Clark is charged with murder in the death of Takeoff, the 28-year-old musician whose real name was Kirsnick Khari Ball. Houston police have said Takeoff, part of the Atlanta-based rap trio Migos along with relatives Quavo and Offset, was an innocent bystander and unarmed when he was fatally shot in the back and head after a private party at 810 Billiards & Bowling in downtown Houston. Two other people also were injured and transported to hospitals.
Clark, who has no prior criminal convictions in Harris County, is accused of firing multiple gunshots into a crowd and fatally striking Takeoff, according to court records. Police have said they identified Clark as the suspected shooter by using surveillance footage, cell phone videos and fingerprints from a wine bottle he is alleged to have held during the shooting and then discarded at the nearby House of Blues.
Clark resides with his parents in Channelview and is a Houston Community College student who also works as a disc jockey, according to the motion for reduced bail filed by his attorneys. Shortly after his arrest, Clark listed no income in an affidavit of financial condition.
Per an existing order by a magistrate judge, Clark is to be placed under continuous house arrest if he posts the $100,000 now required for his $1 million bond and is released from jail. Hill amended that order Wednesday, saying part of Clark's bond conditions will now include wearing a GPS monitoring device "that is capable of immediately notifying law enforcement and/or bonding agency and/or the court of any violations."
The next court date for Clark is Dec. 27.