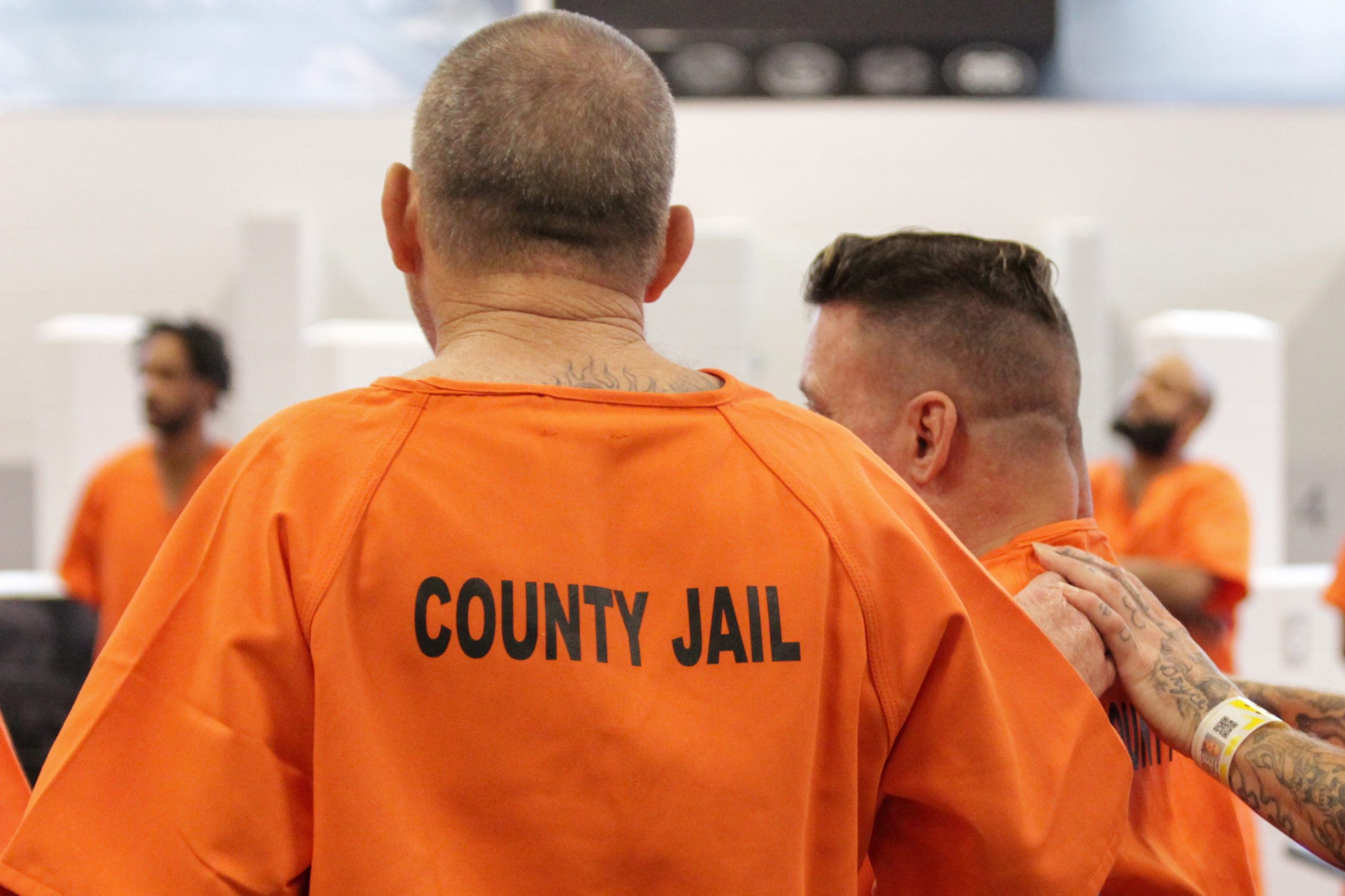 Lawyers accusing Harris County of unfairly detaining low-income felony defendants are asking a federal judge to make a ruling to end a nearly four-year long court battle over the constitutionality of the county's bail practices.
As first reported by the Houston Chronicle, the motion for summary judgement — filed Dec. 9 — requests U.S. District Judge Lee Rosenthal rule in favor of felony defendants who say they've been stuck in jail because they can't afford to pay their way to freedom.
"This mass detention caused by arrestees' inability to access money has devastating consequences for arrested individuals, for their families, and for the community," the lawsuit reads.
If the motion is granted, it would mark the end of a court battle that began with the filing of a federal class action lawsuit in Jan. 2019 by the Texas Civil Rights Project, Civil Rights Corps and Susman & Godfrey LLP.
The lawsuit alleges Harris County's "wealth-based felony pretrial detention system" violate the Equal Protection and Due Process Clauses of the 14th Amendment by failing to provide "clear and convincing evidence" to justify the pretrial detention of low-income defendants.
The suit names Harris County and Sheriff Ed Gonzalez as defendants.
The three plaintiffs — Dwight Russell, 61, Johnnie Pierson, 51 and Joseph Ortuno, 18 — claim they were kept in the jail because "no findings were made concerning [their] ability to pay or the need to detain [them] in light of available, less restrictive alternative conditions of release."
According to Jeffrey Stein, the deputy director of litigation for Civil Rights Corps, the problem could be alleviated if judges held hearings to allow defendants to state their case against unaffordable cash bonds.
"Nobody should be held in jail just because they can't afford to make a monetary payment without a judge making a finding that that is necessary to either protect public safety or ensure their presence in court," Stein said. "Nobody should be held in jail without an opportunity to present evidence of why they should be released or why they should have their bond lowered."
Stein added that the increasing amount of people stuck in Harris County Jail due to insufficient funds has steadily exacerbated the overcrowding issue within the jail.
"Those charged with felonies are languishing, waiting, begging for hearings before judges for weeks and even months," Stein said.
As of Sunday, there was 10,122 people in the jail, according to the Harris County Jail dashboard.
Jail reform advocates have blamed the facility's bloated population for the increased number of in-custody deaths this year. At least 27 people have died in Harris County Jail this year — the highest amount in nearly two decades, according to county records and data from Texas Justice Initiative.
"That's on top of the thousands who lost the job that used to support their families. Who lost their housing when they couldn't make the rent payment because they were stuck in jail," Stein said. "There are many people who, while still alive, have lost their lives in every other sense of the word because they were detained pretrial based on their inability to make a cash payment."