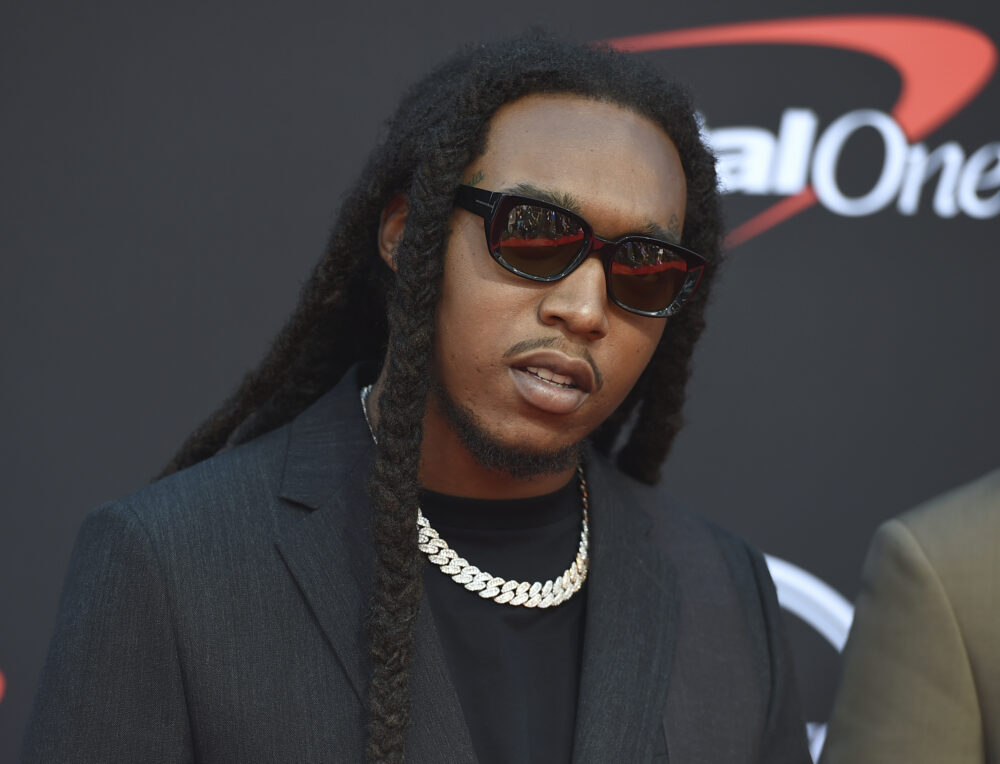 Cameron Joshua, who prosecutors say was seen holding a gun at the Downtown Houston party where rapper Takeoff was fatally shot, was arrested last week and faces felony weapons charges.
But his defense attorney claims Joshua was not responsible for the death of the 28-year-old musician, who was part of the Atlanta-based trio Migos along with his relatives Quavo and Offset.
"I think there may be enough evidence to conclude that Cameron Joshua was present, but if anything, he was being shot at," his attorney, Christopher Downey, said Wednesday. "I have not seen any evidence that would allow me to conclude that he had anything to do with Takeoff getting shot. Cameron Joshua didn't shoot Takeoff."
Takeoff, whose birth name was Kirsnick Khari Ball, was shot to death early Nov. 1 at a private party at 810 Billiards & Bowling, 1201 San Jacinto St. Suite 321. Two other people also were injured and transported to hospitals.
John Donnelly, a spokesperson for the Harris County District Attorney's Office, said surveillance video from the time and place of Takeoff's death shows Joshua, 22, holding a gun and "racking the slide."
Joshua has correspondingly been charged with unlawfully carrying a weapon, according to Harris County court records, which show he had been convicted of grand theft in California a few days beforehand and therefore was prohibited from possessing a firearm. Joshua also faces a charge of felon in possession of a weapon, stemming from his Nov. 22 arrest on the first charge.
Joshua, who remains in jail ahead of a bail hearing scheduled for Dec. 7, also faces unrelated charges in Harris County for burglary of a motor vehicle and tampering with a government record.
"We believe he is appropriately charged," Donnelly said of Joshua. "The investigation into the death of Takeoff continues."
Shay Awosiyan, a spokesperson for the Houston Police Department, confirmed Joshua's Nov. 22 arrest but declined to otherwise comment on his potential involvement in Takeoff's death, including as a witness.
"We do not comment and talk about who is a suspect and not a suspect," Awosiyan said. "All I can say is the Takeoff investigation is an ongoing investigation."
Downey said Joshua could be categorized as a "possible witness" to the shooting death, adding that he doesn't yet know whether his client has any knowledge of who was responsible.
"We haven't given any (such) statements," Downey said. "We'll make the decision about whether we do in the future."