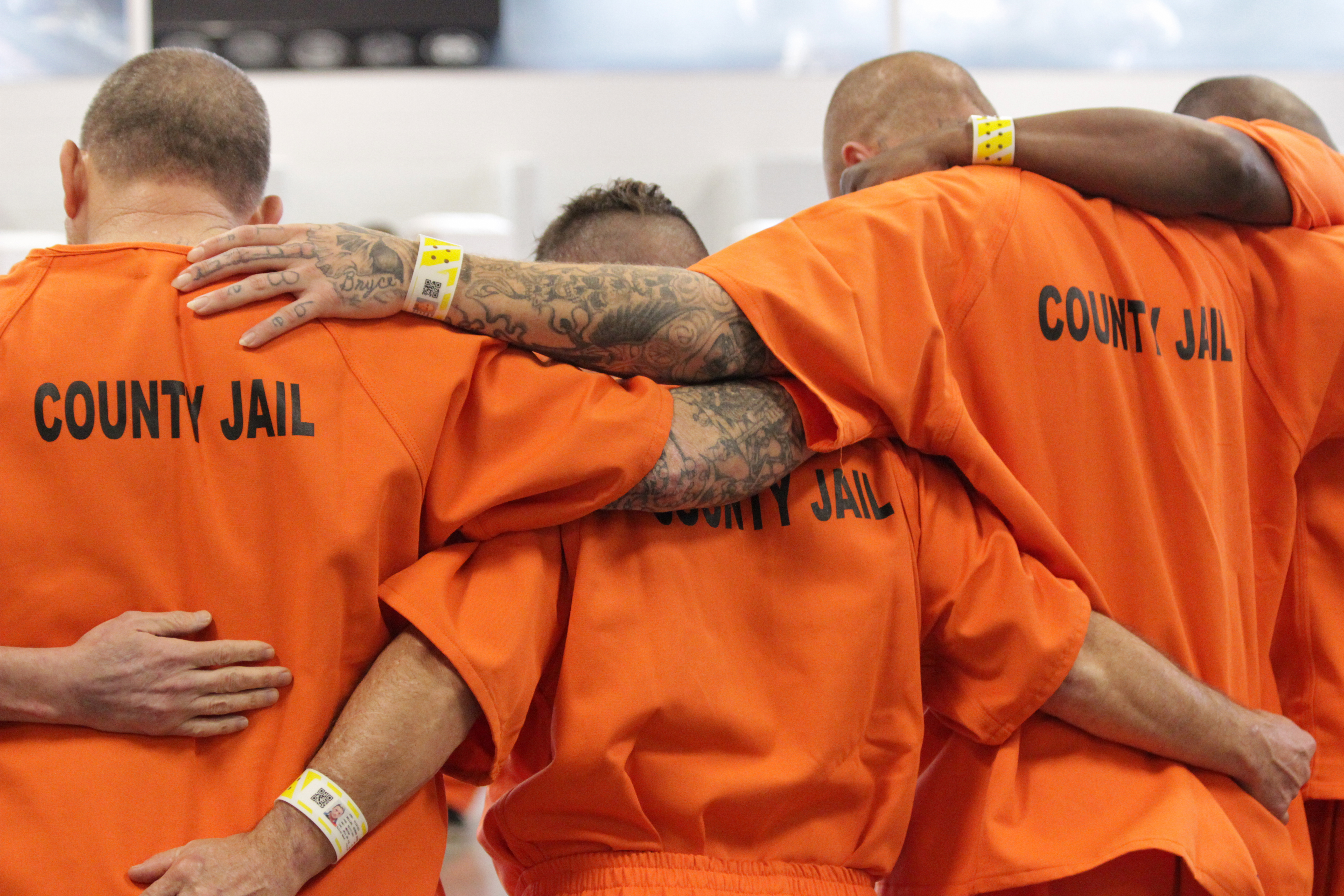 Have you or someone you know been impacted by overcrowding at Harris County Jail? Email me at lvasquez@houstonpublicmedia.org or find me on Twitter @luciov120
Kristan Nicole Smith was booked into Harris County Jail on April 27 for threatening a person with a gun, according to court records.
On May 20 — less than one month later — she was found unresponsive in her cell. Eight days later, the 38-year-old mother of four was declared dead at Ben Taub Hospital.
State records show the cause of Kristan's death is still pending as of November 3 — more than five months after she was pronounced dead — prompting her mother, Deborah Smith, to question what happened.
"I don't know if anybody attacked her. I don't know if she didn't get her medicine," she said. "I don't know what happened to my child."
Deborah said her daughter was diabetic and, during a phone call from jail, told her she was being bullied by cellmates.
Despite not knowing the official cause of death, Deborah said she believes her daughter died because the Harris County Sheriff Office was ill-equipped to oversee the ever-growing jail population.
"If you're operating a facility that you're not even capable of overseeing, close it down," she said. "If you cannot take care of these people, close it down."
This year, Harris County Jail has seen the highest number of in-custody deaths and the highest inmate population in more than a decade, according to data from the Harris County Sheriff's Office website. Kristan Nicole Smith is among at least 21 people who've died this year while the jail's daily population continues to hover around 10,000 people — dangerously close to the facility's maximum capacity.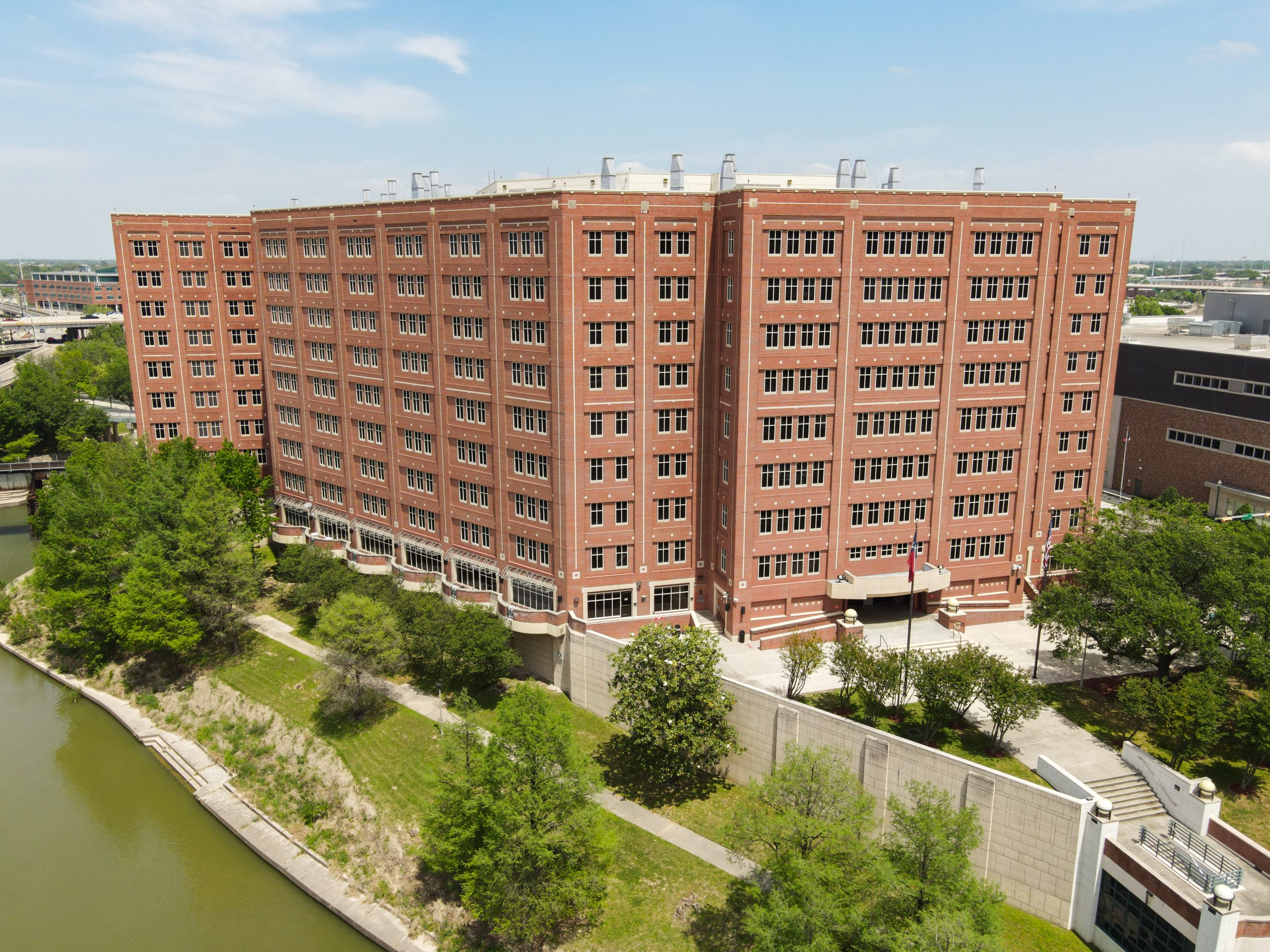 According to Jason Spencer, the chief of staff at the Harris County Sheriff's Office, the jail's population woes began in 2017 after damage from Hurricane Harvey closed the county's criminal courthouse for nearly a year. This marked the beginning of a court backlog that's now reached well over 100,000 cases, which was made worse by the COVID-19 pandemic and Winter Storm Uri.
"All that time, arrests were still being made and people being booked into jail, but cases weren't being adjudicated," Spencer said. "And so we've just seen more and more people being booked into the jail, while the courts struggle to address a backlog of cases. And so it's gotten to the point where we're beyond our capacity."
However, jail reform advocates have argued that overcrowding within Harris County Jail has been exacerbated by the passing of Senate Bill 6 — which went into effect in September 2021.
SB 6 — dubbed the Damon Allen Act — was one of Gov. Greg Abbott's priorities during last year's legislative session. The law bans cashless bail for those charged with a felony or a misdemeanor punishable by confinement, or charged while released on bail. It also mandates the creation of a public safety report for every person brought into the jail which includes a listing of any prior criminal record. The intent is for judges to access the information when they set bail.
Critics say the bill has kept low-income defendants behind bars and worsened delays by adding additional steps to the booking process in an already clogged criminal justice system.
"Under SB 6, wealth-based detention is further entrenched," said Krishnaveni Gundu, the executive director of the Texas Jail Project. "If you don't have the money, you can't buy your freedom. If you don't have a way to buy your freedom, you can't get out."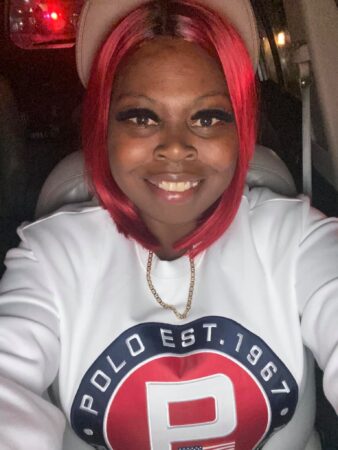 Kristan Nicole Smith was charged with Aggravated Assault with a Deadly Weapon — a second degree felony — and hit with a $30,000 bail. Under the new law, she was ineligible to be considered for a PR bond, a decision that was previously up to the discretion of individual judges.
According to her mother, Kristan was unable to post bond, forcing her to stay in jail — where she lost consciousness and later died at a hospital.
Since the beginning of the year, the average number of felony defendants inside Harris County Jail has steadily increased, according to Harris County Jail's online dashboard. As of November 1, there were a total of 10,041 people in the jail. In January, that number was a little over 8,500 people.
Jason Spencer with HCSO also attributes the population's sharp increase to SB 6.
"They're right. SB 6 has contributed to the backlog that we're seeing at the county jail," Spencer said. "There are administrative delays that you can attribute to SB 6 as well that slow down the process."
Elizabeth Rossi, the director of strategic initiatives at Civil Rights Corps, said continuous delays caused by SB 6 has led to a lapse of care for those being held within the jail, especially for those waiting to be booked at the Harris County Joint Processing Center.
"Now that the delays are so much lengthier, the harm of being for that long without medication that a person relies on for their health and wellbeing are really quite significant," Rossi said. "Without a shower, without a change of clothes, without access to counsel."
Data from HSCO show that between 2010 and 2020 the highest number of in-custody deaths was 15. That changed last year when at least 21 people died while in custody. This year's deaths are on par and could surpass that number by the end of December, according to Rossi.
Jason Spencer with HCSO said the level of care provided to inmates was "improving everyday" under Harris Health's management, but added that it was a "difficult task to provide health care to over 10,000 people living in a very confined area, many of whom come into the jail with pre-existing health conditions that are very serious."
In September, the Texas Commission on Jail Standards sent a notice of non-compliance to Harris County and the Sheriff's Office after an inmate reported being held for more than 48 hours before being booked — which is prohibited by state law. The complaint prompted a state investigation, which found a total of 64 people who remained in holding cells at the jail for an excess of 48 hours.
In response, the Sheriff's Office made changes that include outsourcing more inmates to other facilities and prioritizing booking for people with medical issues.
TCJS Executive Director Bryan Wood said the county will need to "continuously stay on top of (the jail's) inmate population," especially as the number of people held in jail increases with the county's overall population.
However, Spencer with HCSO said the changes made by the Sheriff's Office likely wouldn't ease the jail's bloated population since the department isn't able to control the total number of defendants in its system.
"There's no measure that the Harris County Sheriff's Office can take that would have any impact on the number of people who are in jail," Spencer said. "Those are decisions that are made in courtrooms."
In 2020, the Justice Management Institute published a report recommending that the Harris County District Attorney's Office make "uncomfortable, but necessary changes" by dismissing "all non-violent felony cases older than nine months" in order to alleviate the growing number of cases. The report found that of all the county's felony cases in 2019, about 57% were either dropped or deferred.
In August, DA Kim Ogg told Houston Public Media that reducing the backlog is a matter of funding additional prosecutors — a request that's been denied multiple times by Harris County Commissioners Court.
A judge eventually lowered bail in Kristan Nicole Smith's case to $5,000 — three days after she died. As for Deborah Smith, she's doubtful that conditions will improve within the jail as she tries to find out what happened to her daughter.
"Some changes need to be done down there," she said. "It's not gonna get any better. Close it down."