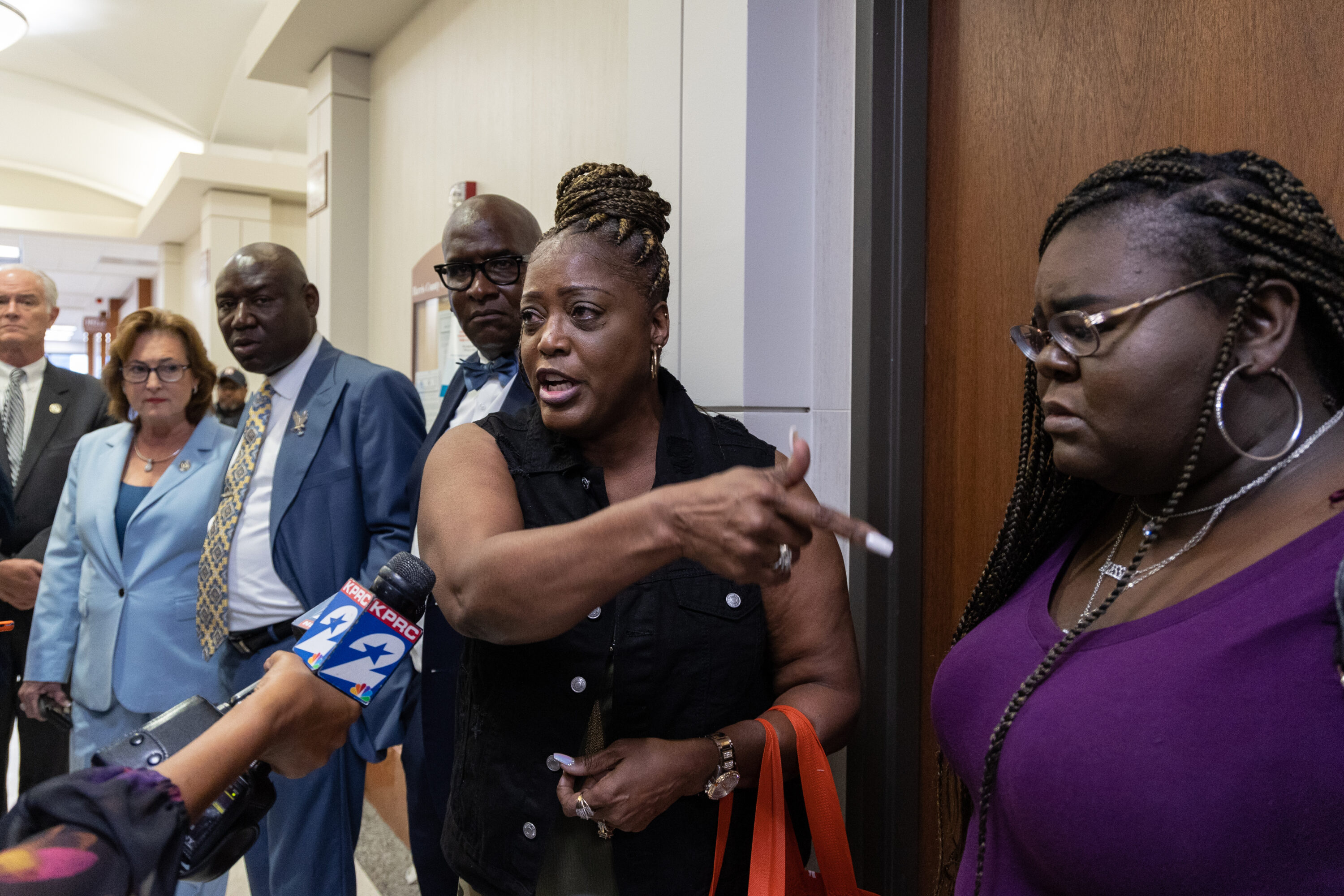 Baytown Police Officer Juan Delacruz was found not guilty on Tuesday on a charge of aggravated assault by a public servant for the killing of Pamela Turner in 2019.
"Pamela Turner's killing was a tragedy for her family and community. Bringing excessive use of force charges against an officer is always difficult and uncomfortable," Harris County District Attorney Kim Ogg said Tuesday. "We respect the jury's verdict."
In May 2019, Turner was shot and killed by Delacruz during an attempted arrest for outstanding misdemeanor warrants. Delacruz's lawyer said the officer was acting in self-defense when Turner resisted.
Delacruz attempted to tase Turner twice, prior to Turner grabbing and turning the taser on him; Delacruz was tased in the groin area according to a statement made by Delacruz himself. As a result, Delacruz grabbed his handgun and fired five shots at Turner, hitting her three times before killing her.
Documents previously obtained by Houston Public Media from the city of Baytown via an open records request show that the Taser model Delacruz used was an X26P — a model that is incapable of shooting a second set of darts.
Both Turner and Delacruz lived at the Brixton Apartment Complex in Baytown, where Delacruz also patrolled the complex. Prior to this incident, Turner had received an eviction notice and had trouble with both Delacruz and the apartment management company.
Turner, who suffered from Schizophrenia, was harassed and made fun of by the complex manager due to her condition, the lawsuit filed by Turner's family stated.
After the Tuesday verdict, Turner's daughter, Chelsie Rubin, said that Delacruz was aware of Turner's condition before the shooting.
"[Delacruz] called my phone and he talked to me and he told me that he was trying to get my mom help," she said.
Turner's sister, Antoinette Dorsey-James, said the family would continue fighting for justice.
"I raised Pam," she said. "Pam was mine since she was two weeks old. I dragged that child everywhere I went."
Delacruz was still being paid on administrative leave as Baytown police awaited the verdict of his trial. Jurors began deliberating an outcome on Monday afternoon, and announced the verdict around 1 p.m. on Tuesday.
Attorney Benjamin Crump is representing Turner's family in a civil lawsuit against the city of Baytown, Delacruz, and Cypress Point Equity Partners, which manages the apartment complex where Turner lived and died.
"It's a setback in the effort for equal justice under the law in America," he said. "When will it end when the police can continue to get away with killing Black women and have no accountability?"