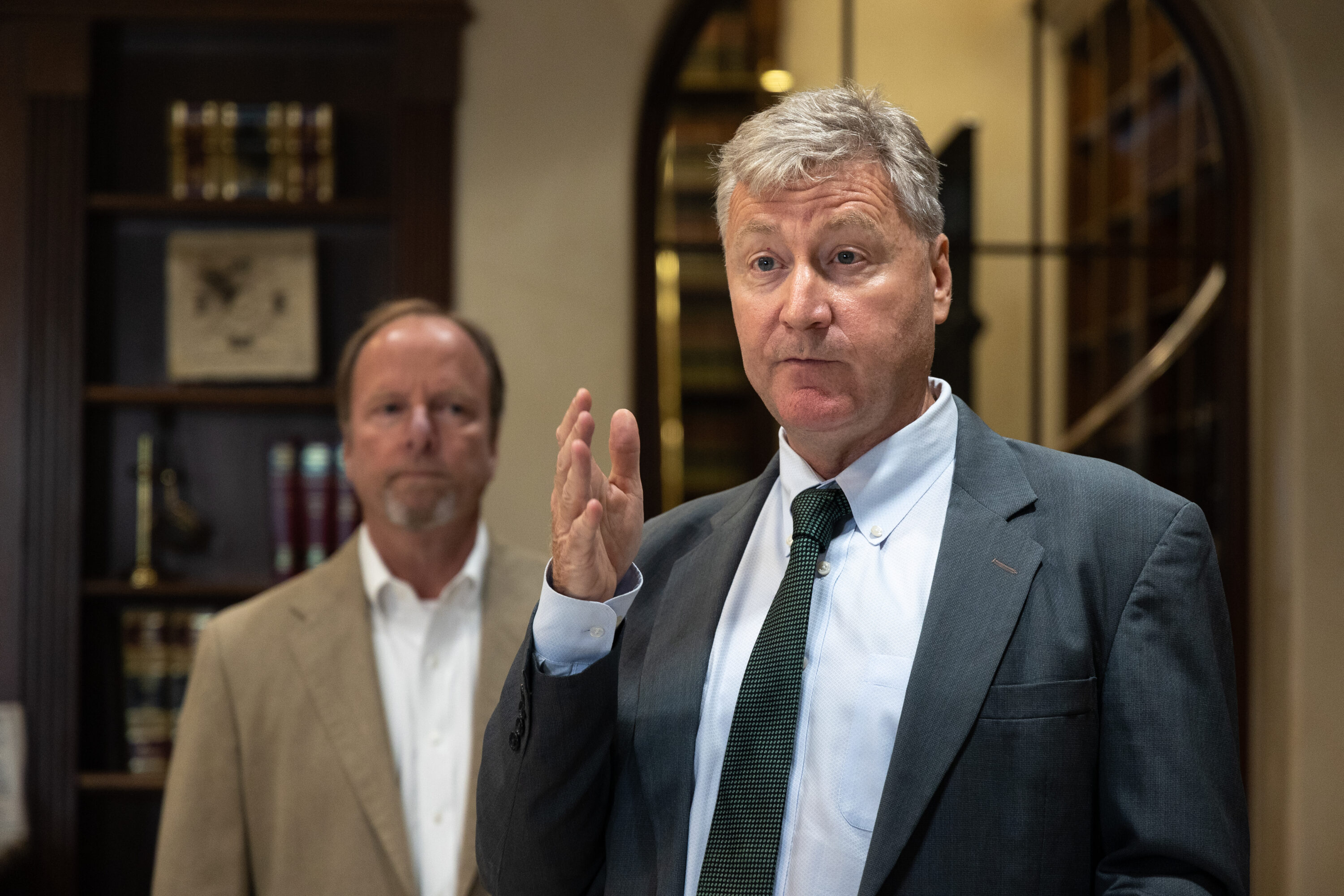 The families of Dennis Tuttle and Rhogena Nicholas — who were killed by Houston police during a botched drug raid in their Harding Street home in 2019 — will remove officers who participated in the raid and former HPD Chief Art Acevedo from a federal lawsuit in an effort to expedite the trial process.
During a Tuesday media briefing, Attorney Michael Doyle said they've decided to remove the officers and Acevedo from the suit in order to avoid further delays caused by pending qualified immunity claims — a defense that shields officials from being sued.
"It doesn't erase their misconduct, it just says we're going to do what we need to do to get to public trial about what happened as soon as possible," Doyle said.
The lawsuits — which has since been consolidated– were filed in January 2021 and initially named the City of Houston, Acevedo, and 13 current and former HPD officers as defendants.
Those officers include: Gerald Goines, Felipe Gallegos, Steven Bryant, Oscar Pardo, Cedell Lovings, Nadeem Ashraf, Clemente Reyna, Thomas Wood, Marsha Todd, Robert Gonzales, Frank Medina, Manuel Salazar and Eric Sepolio.
The City of Houston will remain the sole defendant in the case. A spokesperson for the Mayor's office did not immediately respond to a request for comment.
TIMELINE | A Botched Houston Police Raid And Its Consequences
On Jan. 28, 2019, HPD Narcotics Squad 15 executed a no-knock search warrant on the home of Tuttle, 59, and Nicholas, 58. According to police, the couple fired at officers as they entered the home. The raid left the couple dead, while wounding multiple officers — including former officer Goines, who had led the raid.
In the wake of the raid, an internal investigation found that Goines and Bryant had fabricated a story about a confidential informant purchasing heroin from the couple's home in order to obtain the warrant, according to prosecutors.
Separate from the civil lawsuit, a total of 10 current and former HPD officers are still facing charges in both federal court and Harris County District Court. In June 2021, Bryant became the first officer to be convicted in connection to the raid after he pleaded guilty to obstructing justice by falsifying records.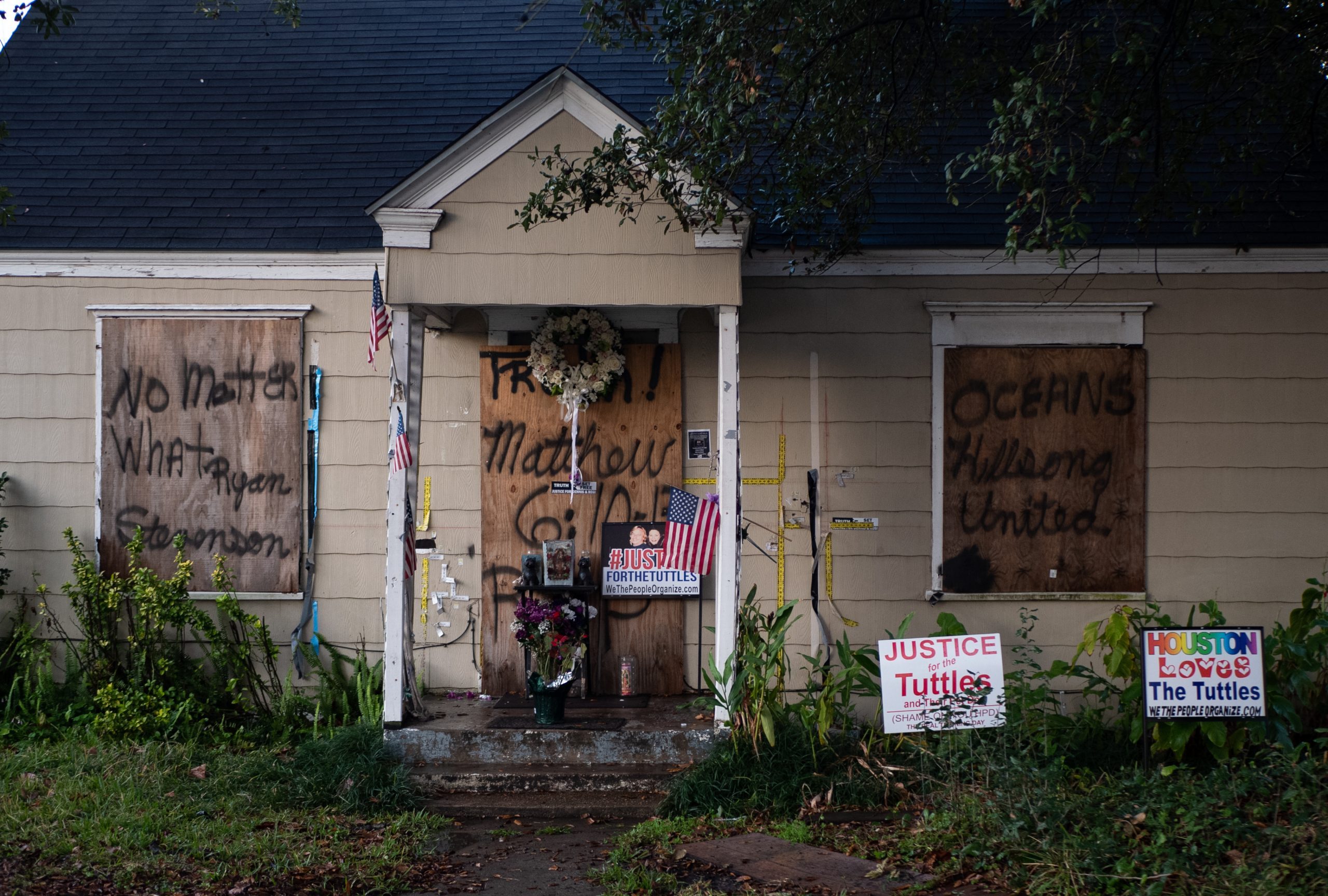 Harris County prosecutors who have have yet provide attorneys with evidence that was used to charge the officers involved in the raid — despite being ordered by Texas judges to hand over the documents. Doyle accused the city of abusing a protective order in order to withhold evidence.
"The city and its lawyers have made the decision to more or less sweep every bit of evidence inside (of the protective order)," he said. "That's an abuse of the system."
In attendance during Tuesday's briefing was Hai Bui, who founded We the People Organize after the incident in an effort to obtain justice for Tuttle and Nicholas. Bui said he was optimistic that the move would bring answers to light after three years of consistent roadblocks.
"The city is running the clock," Bui said. "The decision is correct. Let's speed it up, let's go to trial. Our city needs the answers, we need to know."
Cliff Tuttle, uncle of Dennis Tuttle, attended Tuesday's briefing virtually. He lambasted city officials, who have filed multiple appeals to block depositions from being conducted — despite initially promising transparency to the public after the incident occurred.
"Either the city of Houston does not understand the definition of transparency or their promise was an intentional and deliberate lie," he said. "We need to know who caused it, why they did it, and what the underlying factors were."