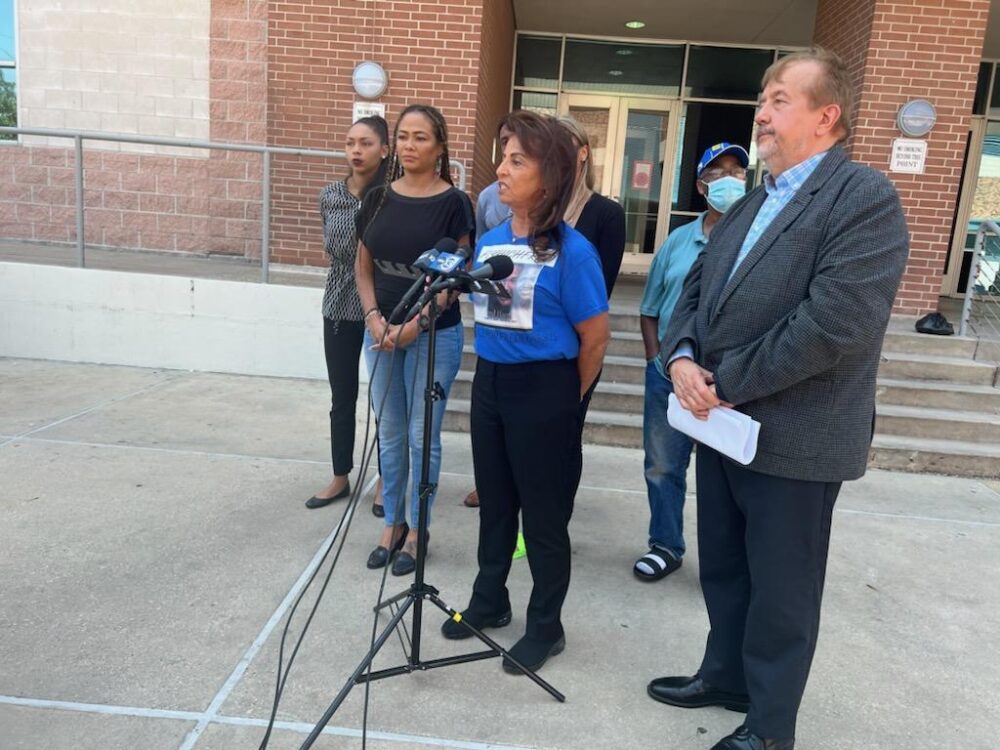 The mother of a 19-year-old Houston man allegedly beaten to death by a fellow inmate at the Harris County Jail is suing the county and its sheriff's department in federal court, claiming they violated his rights as a person with intellectual disabilities and that understaffing at the jail contributed to his death.
The lawsuit, filed under the Americans with Disabilities Act as well as the Civil Rights Act of 1964, was filed by a Houston attorney on behalf of Dallas Garcia. Her teenage son, Fred Harris, died from injuries sustained during an altercation with a cellmate in October 2021.
Michael Ownby, 25, has been charged with murder in Harris' death and is accused of kicking him in the head, slamming his head against a concrete floor and stabbing him with a sharpened eating utensil.
"I'm mad that (Harris) was put into this position," Garcia said Monday during a downtown news conference outside the county jail. "I'm mad because he had a right as a human being to be treated fairly. I'm mad because they just didn't help him. No one helped him."
Both the Harris County Sheriff's Office and the office of Harris County Judge Lina Hidalgo deferred to the Harris County Attorney's Office when asked for comment Monday. The county attorney's office said through a spokesperson, "We don't have a comment on this at this time."
The Texas Rangers continue to investigate the circumstances surrounding Harris' death, according to Garcia's attorney, Randall Kallinen.
Kallinen wrote in the lawsuit that Harris suffered from mental illness and had an IQ of 62. Kallinen claimed Monday that Harris was wearing a wristband in jail that indicated he was to be escorted by jail personnel while not in his cell and that he was not to be placed with other inmates who were potentially violent.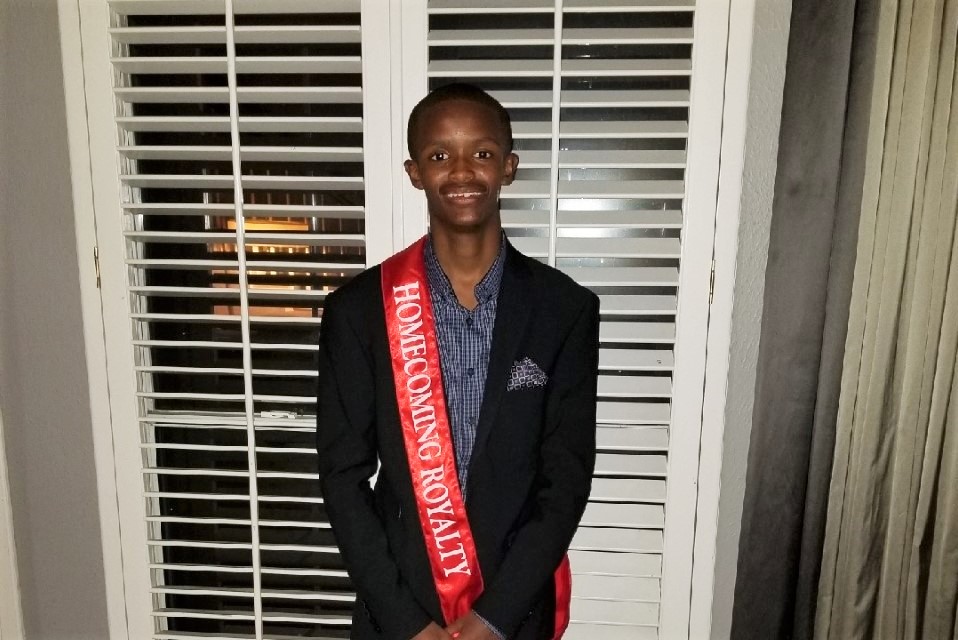 Kallinen also said Ownby was wearing a wristband at the time that indicated he was not to share a cell with other inmates. County court records show he had been convicted a few days beforehand of continuous violence against the family, a felony, and Ownby also had been accused of assaulting a public servant.
"What we found out is that due to understaffing, and for convenience, they put Fred, who was 98 pounds, special needs, with a 240-pound individual who just two days before had (allegedly) violently attacked a guard," Kallinen said.
Harris had been arrested and booked into the county jail Oct. 11, 2021, on a felony charge of aggravated assault with a deadly weapon. He was accused of threatening injury to someone by "using and exhibiting" a knife. The charge was dismissed in early November 2021 after his death.
In the lawsuit filed Sunday in United States District Court for the Southern District of Texas, Kallinen claims Harris should have received greater protections from jail staff because of his disability. When asked Monday about Harris' medical condition, his mother Garcia said, "He was just special needs. He needed medication."
The lawsuit also claims that Harris' Fourth, Fifth and 14th Amendment rights under the U.S. Constitution were violated.
Garcia and Harris' grandmother, Deborah Pruitt, said they hope the lawsuit brings about change in the Harris County Jail, which as of Sunday had an above-capacity population of 10,129 inmates. Kallinen said Harris County Commissioners Court also is at fault in Harris' death because it has not provided adequate resources for the jail and jail employees.
"We have cried enough. It's time to fight," Pruitt said. "And Fred deserves every ounce of our effort, as long as we have breath, to fight for him. He deserves this. Nobody should have ever gone through what Fred went through. Fred was beaten, he was murdered, he was taken advantage of by a system that could not employ people to protect those that they put in here."