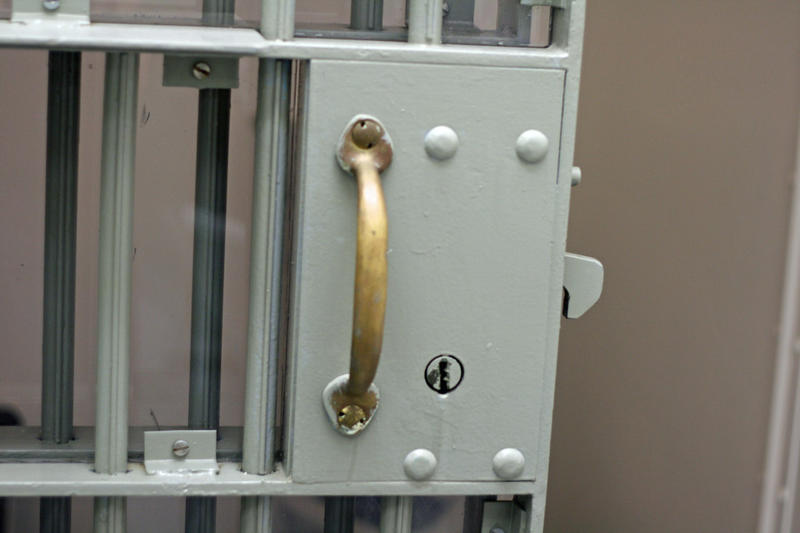 Harris County leaders will spend $25 million to send jail inmates to a prison in West Texas — many of whom advocates say have never been convicted of any crime — to alleviate overcrowding in the county's downtown jail.
The inmates are headed to a correctional facility in Post, Texas, southeast of Lubbock. It's the second time this year Harris County has sent inmates to another location: 600 inmates are already in a Louisiana jail as the county continues to deal with overcrowding.
But advocates are concerned that the county's downtown jail has reached capacity.
Krishnaveni Gundu with the Texas Jail Project called the decision to send inmates out of Harris County unethical, considering a large population is in the jail awaiting trial.
"The fact that we're choosing to once again spend millions upon millions of taxpayers' dollars on further separating these pretrial individuals from their families, communities and counsel, is immoral and frankly insane," Gundu said. "We should be focusing our resources on implementing smart policies that reduce pretrial detention such as stopping the criminalization of unhoused folks and people with mental illnesses and disabilities and investing in affordable housing and community based health care."
Currently, 8,136 inmates at the jail are awaiting trial. The median length of stay is 100 days, according to the sheriff's department.
Commissioner Adrian Garcia said during the Tuesday meeting that they would prefer the money go towards other pressing needs.
"We would rather spend that money here on roads and more health initiatives and other more productive things than sending folks to other jurisdictions," Garcia said. "The alternative is to recreate a jail I inherited and that it where people were sleeping on floors and stepping over each other and restroom systems that were overwhelmed."
Garcia said it's inhumane to a family that they have to travel so far or not have the ability to visit with loved ones, "but having an overcrowded jail is immensely inhumane."