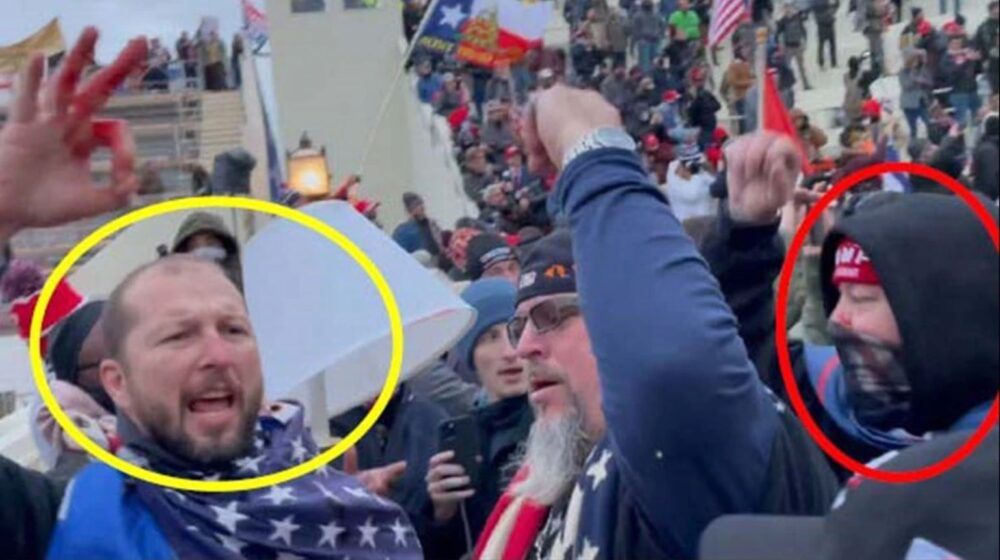 Two Katy brothers accused of rioting and assaulting police officers at the deadly U.S. Capitol insurrection were arrested Tuesday in Katy, the FBI said.
Adam and Brian Jackson were seen in photographs and video among pro-Trump rioters assaulting police on Jan. 6, 2021, according to the U.S. Department of Justice.
The agency released images that it says shows the two at the Capitol that day. In one, a man who the DOJ says is Brian, 47, can be seen hurling a flag pole at an officer. In other images, a man the DOJ says is Adam, 42, can be seen with a U.S. Capitol Police riot shield charging at a line of officers. Adam Jackson is also accused of throwing a large red or orange object at officers.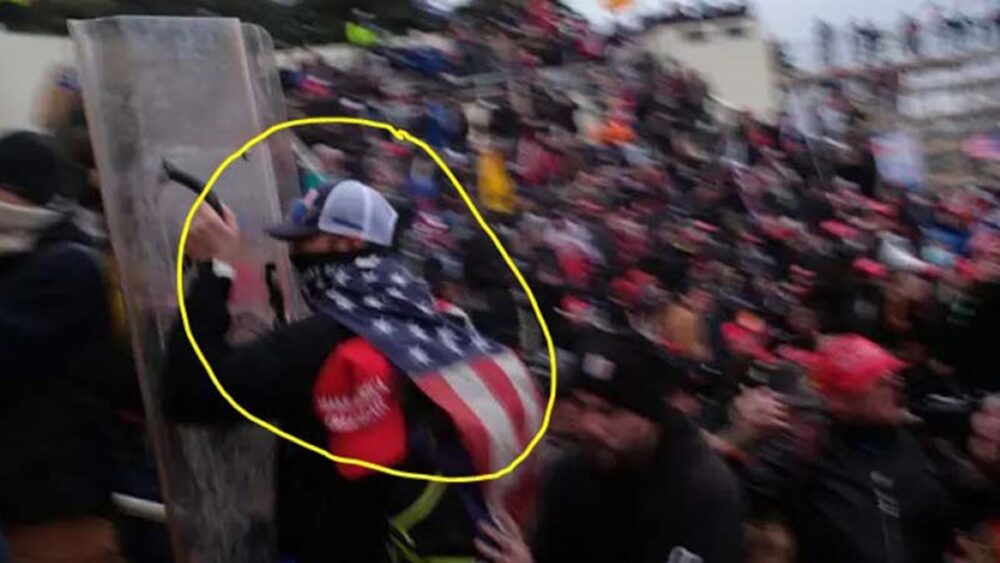 Court records indicate they then took steps to delete social media posts and other incriminating evidence of their participation in the insurrection. Among the messages was an exchange between Adam Jackson and another person who asked Jackson if he brought the riot shield back to Texas.
"No, we left them. Cost to [sic] much to ship home lol," Adam Jackson wrote.
A voice can heard in a Facebook video on Brian Jackson's account saying, "Adam got a [expletive] shield, stole it from the [expletive] popo." Authorities also have messages that show Brian using racial slurs.
According to court records, the two men were arrested Tuesday in Katy. After a brief court appearance Tuesday, the two are expected back in court Thursday for a bond hearing.
The arrests came just as the U.S. House of Representatives is set to begin hearings about the riot. The House committee investigating Jan. 6 will meet Thursday to begin proceedings expected to last into next week.