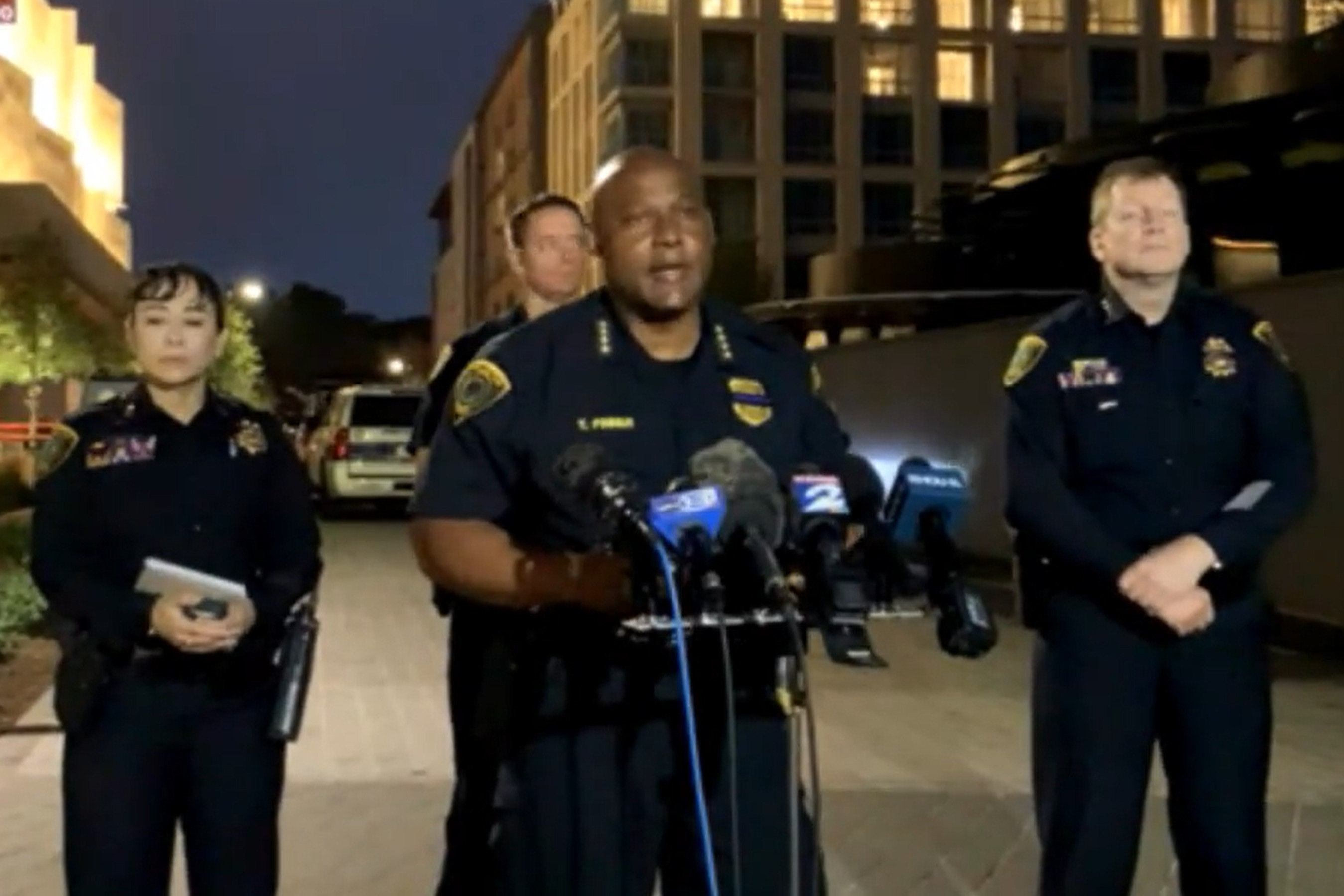 Two Houston police officers shot and injured a man they believe ran over and killed a construction worker during a botched carjacking before stabbing someone else Tuesday morning, according to HPD Chief Troy Finner.
Police say they received a call around 3:30 a.m. at 800 Buffalo Park Drive, where a man allegedly carjacked a 59-year-old construction worker doing an overnight watching the construction site. As the worker fled, police say the alleged carjacker ran him over, then crashed the truck into the apartment building.
After the crash, police say he entered the building, where a concierge behind the front desk fled and took cover in an office inside, barricading himself in. The alleged carjacker then left, got back in the truck, and crashed into that office, police said.
When another 51-year-old man came into the office, the alleged carjacker stabbed him in the back, according to Finner.
"This is a senseless incident," Finner said. "I don't know what the motivation is, or if you can even describe it, what would motivate somebody to do this."
After the alleged stabbing, the armed man left the office and walked down the street, where officers told him to drop the knife, Finner said. When he refused and charged toward them, two officers from the central division patrol shot him at least twice, according to the chief.
The unidentified man, who is believed to be between 25 and 30, was rushed to a nearby hospital and was in surgery as of 8 a.m. Tuesday.
The man who was stabbed is expected to survive, and the concierge was uninjured. The officers are on administrative leave per department policy, Finner said.