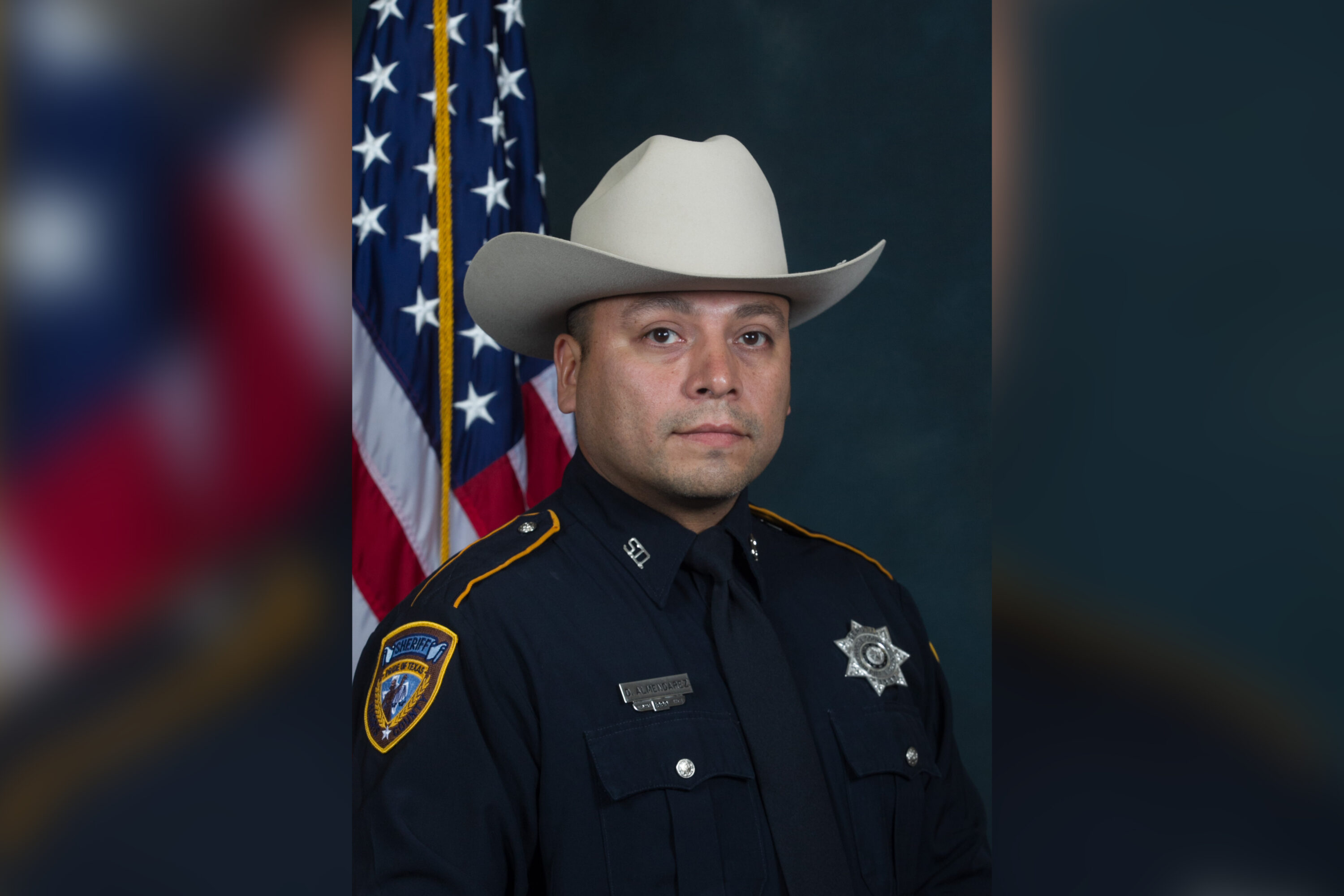 An off-duty Harris County sheriff's deputy was shot and killed in north Houston late Thursday night while fending off three men trying to steal his truck's catalytic converter, Sheriff Ed Gonzalez said Friday.
The 51-year-old deputy, Darren Almendarez, was exiting a grocery store near FM 1960 and Aldine Westfield with his wife after buying food for his sister's birthday party when he saw the three men near his car, Gonzalez said.
Almendarez told his wife to run away and then confronted the three men, according to the sheriff. After a struggle over a pistol, Gonzalez said Almendarez shot two of the men before being shot himself. He later died at a nearby hospital.
Capital murder charges have been filed against 23-year-old Joshua Steward and 19-year-old Fredarius Clark, the two men allegedly shot by the deputy.
Gonzalez added that his office was working with HPD to locate the third man, who was still at large as of 9:50 a.m. Friday.
Almendarez was a 23-year law enforcement veteran.
A remarkable man and public servant. Humble beginnings, grew up in Second Ward and played sports at Settegast Park. From his first job as a teen at Whataburger on Harrisburg to fulfilling his goal of being a cop. He actually graduated from Austin HS, not Milby. End of Watch, https://t.co/X9TUNAr4dx

— Ed Gonzalez (@SheriffEd_HCSO) April 2, 2022
"This is a cop who was just out with his family," Gonzalez said. "It could have been any one of us and it happened to be him."