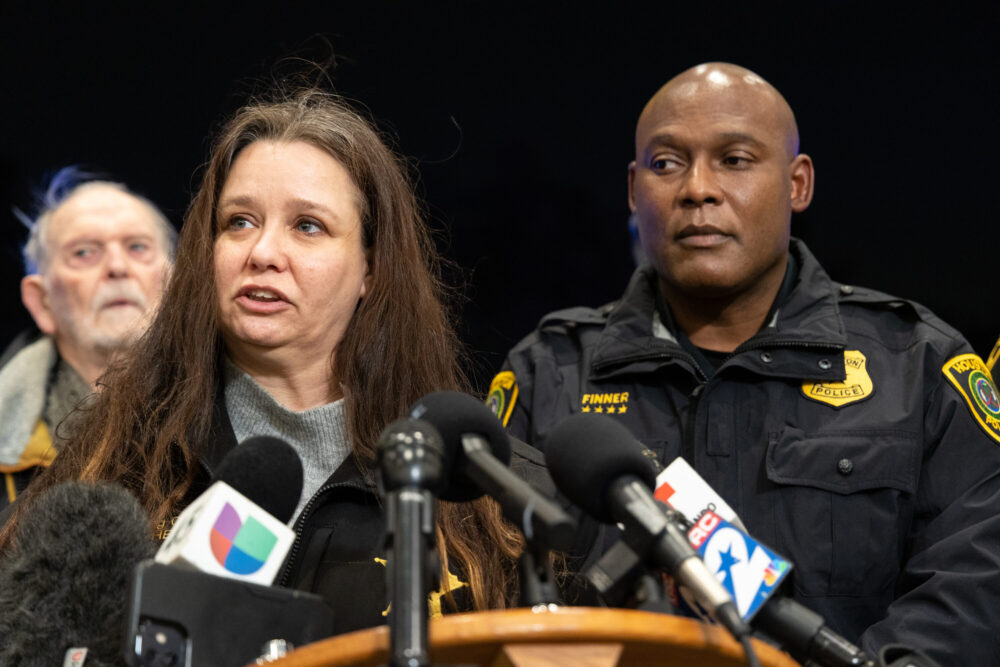 A San Jacinto County deputy constable was shot and killed Wednesday at the PlazAmericas shopping mall and his alleged shooter was later killed by Houston police, HPD Chief Troy Finner said.
At 3:57 p.m. Constable Neil Adams had an altercation with a 35-year-old man while working a second job at a business at 7500 Bellaire Boulevard, Finner said.
The unidentified man gained control of Adams' gun and shot the officer, Finner said. The man then entered the food court of the mall and came in contact with responding HPD officers, who then opened fire after seeing what appeared to be a knife in the man's hand, the chief said.
Both men were rushed to Memorial Hermann Hospital in the Texas Medical Center, where they were pronounced dead, Finner said.
It was not immediately clear what led to the shooting. Finner said the Houston Police Department was investigating the incident with the Harris County DA's Office.
Finner added that the HPD officers who fired upon the man have been placed on administrative leave.
During a media briefing outside Memorial Hermann Wednesday night, Finner was accompanied by Adams' father and his wife, Dee Dee Adams.
"My husband always said that you can be either a sheep or a sheepdog," she said. "And I want everybody to pray for the all sheepdogs out there that are protecting everybody."