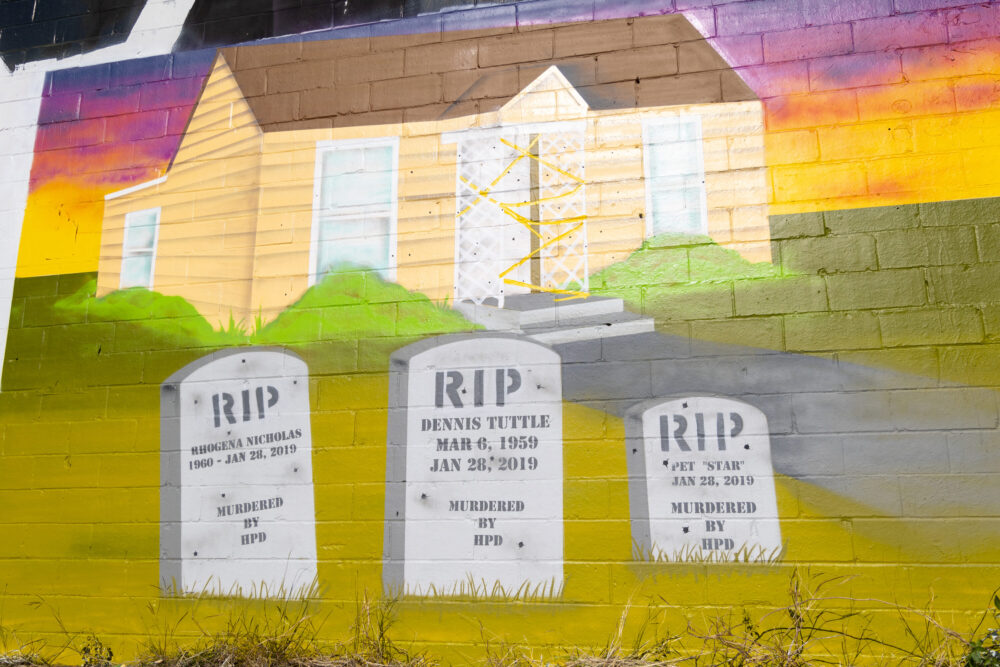 A new mural commemorating Dennis Tuttle and Rhogena Nicholas was unveiled Friday — three years after the couple was killed by Houston police during a botched drug raid at their home on Harding Street.
Hai Bui, founder of We the People Organize, said the mural will serve as a constant reminder of what transpired three years ago on Harding Street.
"We hope the artwork will help keep their memory alive and remind all Houstonians that this could happen to them — without proper investigation of and reform of the Houston Police Department," Bui said.
On Jan. 28, 2019, HPD narcotics squad 15 executed a no-knock search warrant on the home of Tuttle, 59, and Nicholas, 58. According to police, the couple fired at officers as they entered the home. The raid left the couple dead, while wounding multiple officers — including former officer Gerald Goines, who had led the raid.
An internal investigation found that Goines and former HPD officer Steven Bryant had fabricated a story about a confidential informant purchasing heroin from the couple's home in order to obtain the no-knock search warrant, according to prosecutors.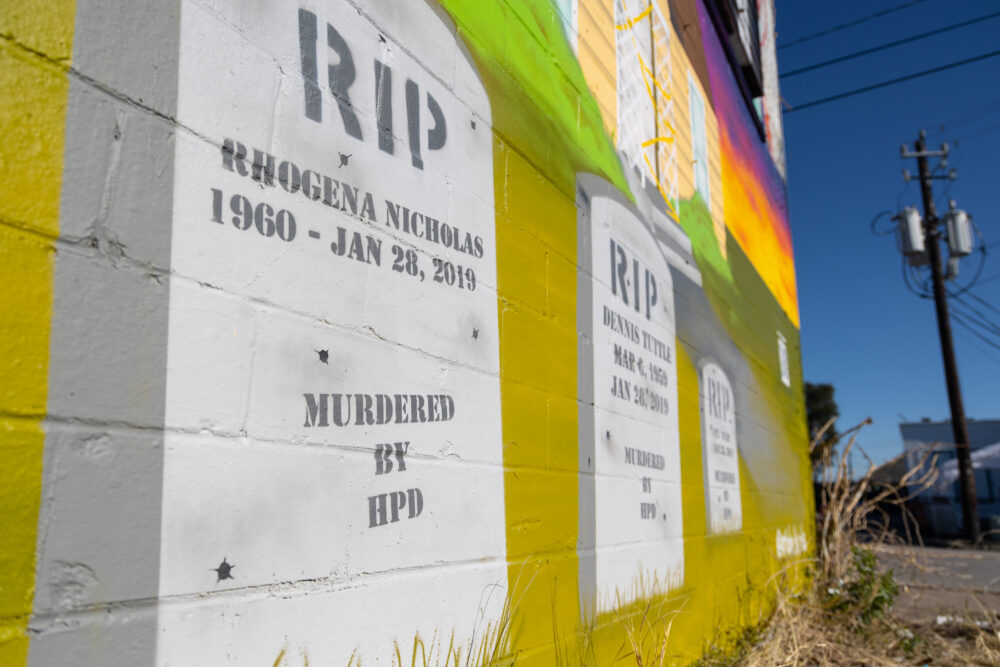 A total of 10 former HPD officers are facing charges in both federal court and Harris County District Court. In June 2021, Bryant became the first officer to be convicted in connection to the raid after he pleaded guilty to obstructing justice by falsifying records.
We the People Organize was founded after the incident in an effort to obtain justice for the Tuttles' family, Bui said.
However, three years later, Bui says little progress has been made due to a delay caused by Harris County prosecutors who have have yet provide attorneys with evidence that was used to charge the former officers — despite being ordered by Texas judges to hand over the documents.
"Enough of the delay tactics. It's time to release the evidence and stop the taxpayer-funded coverup," Bui said. "We demand justice for the Tuttles."