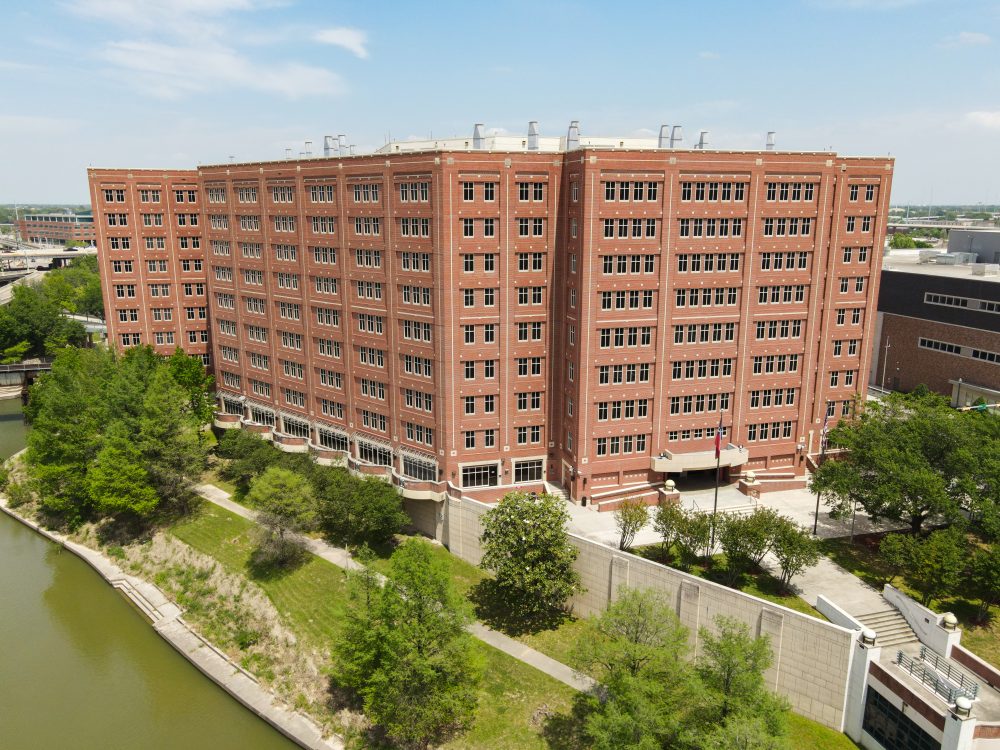 Harris County will send up to 500 people in jail to a facility outside the county after commissioners unanimously backed a plan to reduce overcrowding in the county jail Tuesday.
The move came in response to a request by Sheriff Ed Gonzalez to outsource people in jail and reduce overcrowding, which has spiked under pandemic conditions.
Laying out the proposal, Harris County Judge Lina Hidalgo said the county's purchasing department and county administrator would work with Gonzalez's office on negotiating a contract with another facility, "to temporarily relocate and house" the jail detainees.
The move would begin as soon as possible to reduce what Gonzalez described as a uniquely crowded population.
"The number of maximum (security) classification individuals is at an all-time high," Gonzalez said. "If we add medium security, which are not necessarily a low-level inmate, you're looking at almost 8,000 people that are either medium or maximum. There is no other facility in the entire state of Texas, no state prison and no county jail, that comes close to those kind of numbers."
On a given day, the jail averages about 9,000 people detained in total, according the sheriff's office. In a report earlier this year, Gonzalez said people are being booked at a higher rate than those being released.
Under the measure approved Tuesday, the commissioners will review the status of the outsourcing contract every three months until there's room to bring people back to the Harris County Jail.
Commissioner Tom Ramsey urged Gonzalez to be more proactive about asking for what he needed, particularly in terms of extra staff.
"I know that sometimes, when you're asking for stuff, I sense that maybe you would just ask for the minimum and go from there," Ramsey said. "What I'm asking may be a bit more than that. Put it on a piece of paper, tell us what we need. We at least know we're going to have a problem through 2022."
But even if the commissioners were unanimously behind Gonzalez's request, the public was not.
Gabriela Barahona, a program associate with the Texas Jail Project, agreed that the jail population is too high. But the answer, she argued, was to detain and prosecute fewer people on low-level offenses.
"We're horrified by the county's instinct to even consider outsourcing defendants rather than take responsibility for the front-end problem in the DA's office," Barahona said. "I cannot believe this court that claims to care about the indigent defense and court backlog crises would pay a Louisiana premium to exacerbate them."
In an email, a spokesman for District Attorney Kim Ogg said the office took exception to Barahona's characterization.
"Criminals, not prosecutors, determine how many crimes are committed and it is up to judges to decide who should be held in jail or released pending trial," the spokesman, Dane Schiller, said. "While the Texas Jail Project may be about getting as many defendants as possible back into the streets no matter what, the District Attorney's Office is about keeping the public safe, the system fair, and basing decisions on evidence."