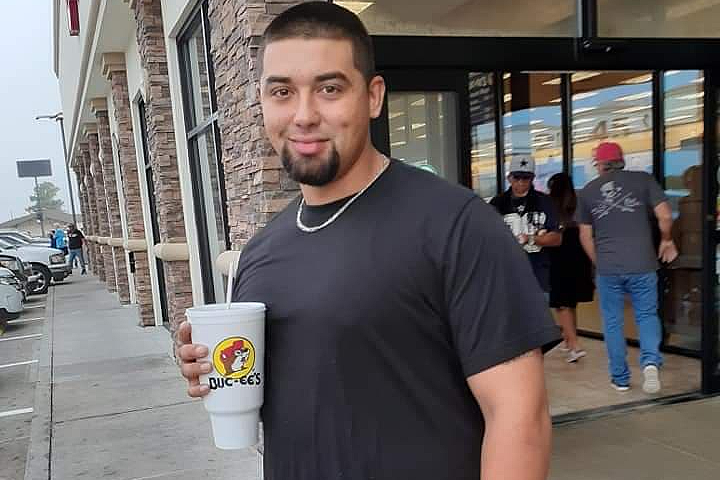 A Harris County grand jury on Monday determined that criminal charges were not warranted for the death of Nicolas Chavez, who was shot more than 20 times by Houston police last year.
The evidence was presented over a four-day period, after which jurors determined that there was no probable cause to charge four officers — Patrick Rubio, Omar Tapia, Luis Alvarado, and Sgt. Benjamin LeBlanc — with a crime, according to Harris County District Attorney Kim Ogg.
In a statement, Ogg said the jurors were presented with a range of options throughout the process, including criminally negligent homicide and murder, as well as defense consideration, such as self-defense and defense of a third person.
"Civil Rights Division prosecutors presented all the evidence to ensure grand jurors were fully informed prior to making a decision," the statement read. "Our heart goes out to the Chavez family over the loss of their loved one. We respect the grand jury's decision."
In April 2020, Houston police officers and Harris County Precinct 6 Constable's Office deputies responded to 911 calls about Chavez, who was reportedly throwing himself in front of cars, according to court documents.
After trying to calm Chavez down for several minutes, officers used their Tasers and other nonlethal ammunition against him. Chavez then began walking towards the officers, prompting one of them to fire three shots.
After Chavez fell to the ground, he attempted to pull a dropped Taser towards him by its wires. In response, Rubio, Tapia, Alvarado, and LeBlanc shot Chavez a total of 21 times, killing him.
Those four officers were all fired in September 2020 after former HPD Chief Art Acevedo released body camera footage of the 14-minute altercation.
The officers — along with officer Kevin Nguyen, the city of Houston, and the Houston Police Department — were named in a $100 million federal lawsuit filed by the Chavez family earlier this year. The suit alleged that the officers used excessive force and were following HPD protocol by shooting Chavez, who was suffering from an apparent mental crisis.
A federal judge dismissed the lawsuit in July, ruling that it failed to prove that city policy led to Chavez's death. The judge also pointed to the redundancy of suing both the city and the police department, and added that the family could sue the officers individually, as opposed to their official capacity with the department.
Additional reporting by Florian Martin.