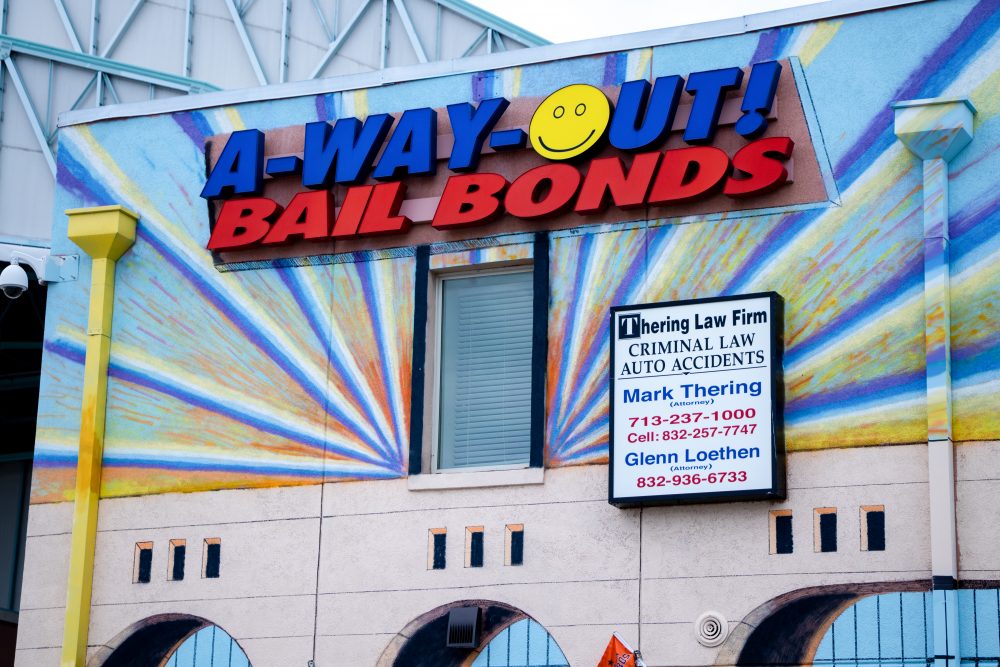 An amendment that would let judges deny bail to people accused of certain offenses advanced through the state Senate in a lightning session on Wednesday, moving from introduction to final passage in a matter of hours.
The measure framing the amendment, Senate Joint Resolution 1, passed its third reading in the Senate by a wide, bipartisan vote of 28-3, just hours after Gov. Greg Abbott added it to the agenda for the third special legislative session.
But it's far from clear that the measure will enjoy similar success in the House. The same measure passed the Senate during the second special session, but it fell short of the necessary two-thirds majority in the lower chamber.
"I don't think much is going to change in the House, because of the implications and the impact of such a decision on poor and minority communities," said Howard Henderson, a professor and director of the Center for Justice Research at Texas Southern University. "We understand poor people, who are oftentimes in this case more likely to be members of racial, ethnic minority groups, are unfairly impacted by such a bill."
SJR 1 calls for an amendment that would allow a judge or magistrate to deny bail to people accused of first-degree felony sexual offenses, violent offenses, or continuous trafficking of persons. A judge or magistrate must determine "by clear and convincing evidence" that the denial is necessary either to make sure a person returns for their court appearance, or to ensure public safety, the resolution's author state Sen. Joan Huffman, R-Houston, said on the Senate floor.
A judge or magistrate who denied bail would have to issue a written order laying out the reasons why he or she denied bail, according to Huffman. She added that the amendment would add language to the Texas Constitution to allow for the least restrictive means of bail, either in a monetary or personal bond, in order to ensure the defendant's appearance in court and public safety.
"I know you've heard from some who continue to say that this is going to put everyone in jail," Huffman said. "It is completely inaccurate. This constitutional amendment actually protects both sides of the coin: those who should be held and those who we should not be holding and crowding the jails."
That's not how TSU's Howard Henderson sees it.
"Quite honestly, you're going to see jail populations increase," he said. "People, particularly violent offenders, which...represent a large percentage of those individuals in jail – particularly the Harris County Jail – you have a large swath of individuals now who would not be eligible for bail and eligible to go back out in the community."
That's a charge that many critics of Republican bail reform proposals made against Senate Bill 6 – also authored by Huffman – which passed the Texas Legislature during the second special session, and which Abbott signed into law earlier this month.
SB 6, also known as the Damon Allen Act, makes it significantly more difficult for defendants charged with violent crimes to obtain a personal bond, particularly if they were already out on bond for another offense at the time of their latest arrest.
Huffman stressed that SJR 1 was designed to complete the work of bail reform begun with SB 6.
"Preventative detention, as this is called, is a tool that's used in the federal courts, is used in several states, and has been constitutionally upheld," Huffman said. "We are not creating new law here. We are simply bringing our state, under the circumstances we face in today's world, to a legal status that will help to protect our citizens in these extreme situations."
Sandra Guerra Thompson, a professor at the University of Houston Law Center, said there is a distinction between what's allowed in denying bail in federal courts and what the amendment under SJR 1 would allow in Texas. And the result, she said, could be greater discrimination against minority defendants.
When considering a denial of bail in federal court, Thompson said, "you have full evidentiary hearings, and witnesses can be called, and it's sort of like a mini trial, because it is such a momentous decision to hold someone in jail pretrial, before they've been convicted of anything...This law (SJR 1) does not require that witnesses be called or that any kind of substantial hearings be held."
In the event that SJR 1 does pass the House, there's still one more hurdle.
"This would be a change to Texas constitutional law, so it would require the voters' approval, and it's a pretty momentous kind of change," said Thompson.
Voters would have their say on the amendment on the election scheduled for May 7, 2022.