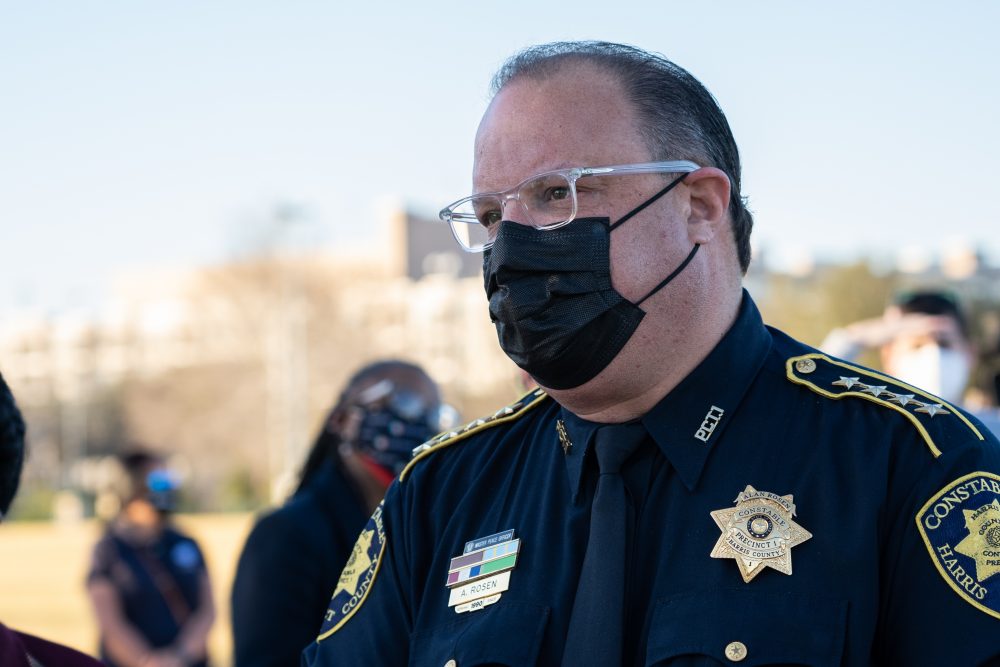 A federal judge ruled to remove Constable Alan Rosen from a lawsuit accusing high-ranking constable's office officials of sexually assaulting several female deputies during undercover operations.
As first reported by the Houston Chronicle, U.S. District Judge Kenneth Hoyt on Monday ruled to dismiss Rosen because the lawsuit did not "support Rosen's individual liability" in relation to the allegations, but claims made against Assistant Chief Chris Gore and Lt. Shane Rigdon were "enough to raise a right to relief above the speculative level," according to court documents.
Three female deputies, along with a female human trafficking advocate, initially filed the lawsuit in May against Rosen, Gore, Rigdon, and Harris County. Another female deputy joined the suit in June with similar allegations.
The lawsuit remains active against Gore, Rigdon, and Harris County.
In an email, attorney Cordt Akers said Rosen would remain part of the case — even if not directly named as a defendant in the lawsuit.
"While Alan Rosen has been able to protect his personal financial interests, his conduct is still very much a part of the lawsuit," Akers said.
Rosen's office did not respond to requests for comment.
The lawsuit alleges that current and former female Harris County Precinct One deputies, who had no previous training in undercover operations, were handpicked for so-called "bachelor party stings" — undercover operations allegedly created by Gore and approved by Rosen that involved the women posing as sex workers and male deputies posing as buyers.
The women say they were sexually harassed and assaulted by their colleagues during the operations, including Gore and Rigdon.
Court documents say Jacquelyn Aluotto, a female human trafficking advocate who worked with the precinct, was fired one day after she reported the alleged misconduct to the Precinct One internal affairs office.
In July, Akers said that the FBI has begun investigating the allegations. The FBI has not confirmed the investigation.