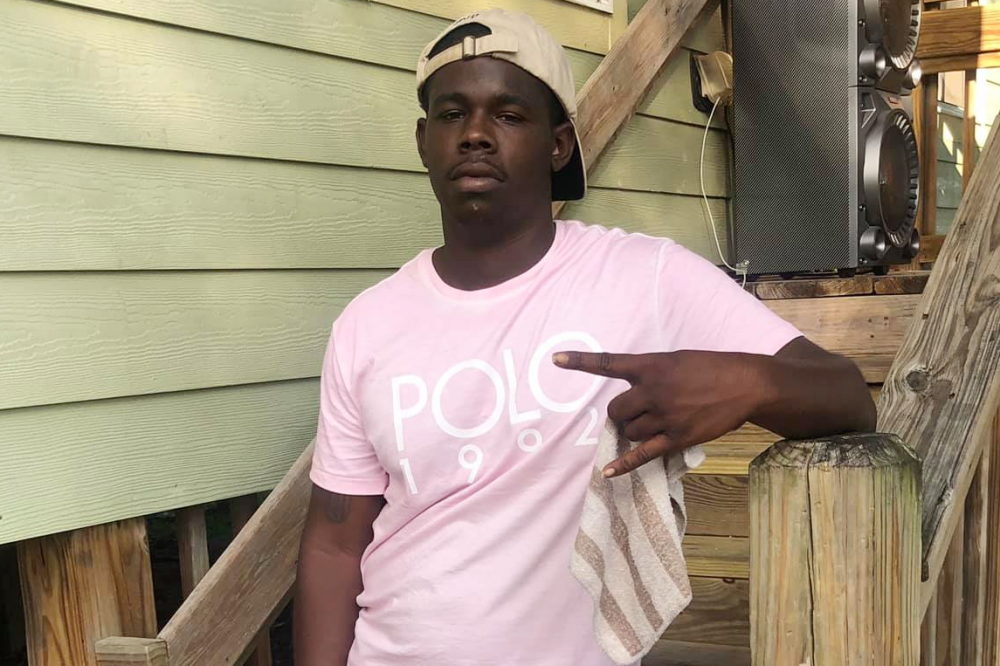 A Galveston County grand jury declined to indict a La Marque police officer who shot and killed a 22-year-old Black man last December.
At a news conference Tuesday, Galveston County District Attorney Jack Roady said the shooting was justified.
"I believe the evidence supports that it was justified," he said. "And I believe that the decision that the grand jury made today was correct and just."
During the conference, Galveston County Sheriff's Lt. Mel Villareal went through body camera footage that showed the Dec. 9, 2020 encounter between officer Jose Santos and Joshua Feast.
The video shows Santos getting out of his patrol vehicle as Feast was leaving a car on the 1000 block of Pirtle Street around 11:15 p.m.
Feast appeared to be holding a handgun, but immediately took off running. That's when Santos fired a single shot at Feast, who kept running, but collapsed shortly after on a driveway across the street.
He was transported to an emergency room by ambulance and pronounced dead around midnight, according to police.
Roady said even though Feast was facing away from the officer, his gun still presented a threat — even if Feast did not mean to point it as he was running.
"The hand that held the firearm that officer Santos had already seen was now raised again and pointing in his direction," Roady said.
Police say they found a loaded 9 mm Taurus pistol at the scene, along with a loaded Smith & Wesson Springfield .45-caliber handgun that fell out of Feast's clothes in the ambulance.
Following the shooting, prominent civil rights attorney Ben Crump released an independent autopsy revealing that Feast was shot in the back, prompting community members to take to the streets in protest.
On Wednesday, Crump released a statement calling the grand jury decision "devastating" for Feast's family and Galveston County.
He also said Santos has a "history of bruality," pointing to a 2013 incident Santos was involved in when he was an officer with the Galveston Police Department. Santos was sued by a man alleging excessive force after Santos and other officers beat him and held his head under water on a Galveston beach. A video shared by Crump purports to show the incident.
"It is a disturbing failure of the La Marque Police Department that Santos was allowed to join their ranks," Crump wrote in the statement.
Roady cited the community interest as a reason why he held the Tuesday news conference regarding the grand jury's decision.
"This was a high-profile shooting, it drew a lot of scrutiny and public attention," he said. "And we wanted to make sure that at the end of this investigation we provided the public with as much information as we could by law provide you and answer any questions as much as we can, so that the public can have confidence that the investigation was thorough and just and the right result happened."