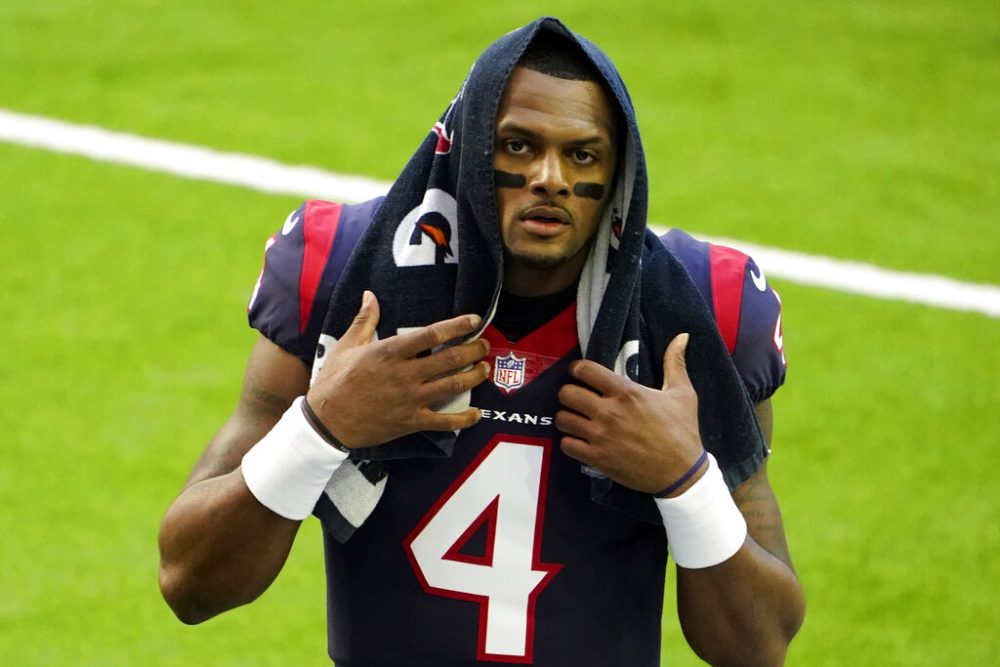 A lawyer for Deshaun Watson on Wednesday downplayed claims that the FBI was investigating sexual assault allegations made against the Houston Texans quarterback.
Earlier this week, Tony Buzbee, the Houston lawyer representing the 22 women who have filed civil complaints against Watson, told the website League of Justice that the FBI had reached out to him regarding the case.
Buzbee said he had spoken to FBI agents multiple times regarding the charges and that FBI agents from the Houston field division had also spoken to several plaintiffs in the case.
At the press conference on Wednesday, Watson's attorney Rusty Hardin said the FBI's involvement was not out of the ordinary.
"The FBI interviews and conducts investigations, thousands on an annual basis, and ultimately charges a very small number," Hardin said. "So the fact that somebody is investigating something means nothing more than they're investigating, trying to make sure there wasn't a problem."
The FBI's Houston Division would not confirm or deny an investigation, citing U.S. Department of Justice policy.
Hardin also said that Watson had not yet talked to the NFL, which is conducting its own investigation into the charges. Hardin said he expected the NFL to reach out to Watson only after the criminal investigation had concluded.
Watson is facing civil lawsuits and criminal complaints alleging sexual assault and harassment. In total, 24 women have come forward to accuse Watson of unwanted sexual solicitations during massage sessions.
Buzbee did not immediately respond to a request for comment.
Additional reporting from Lucio Vasquez and Florian Martin.