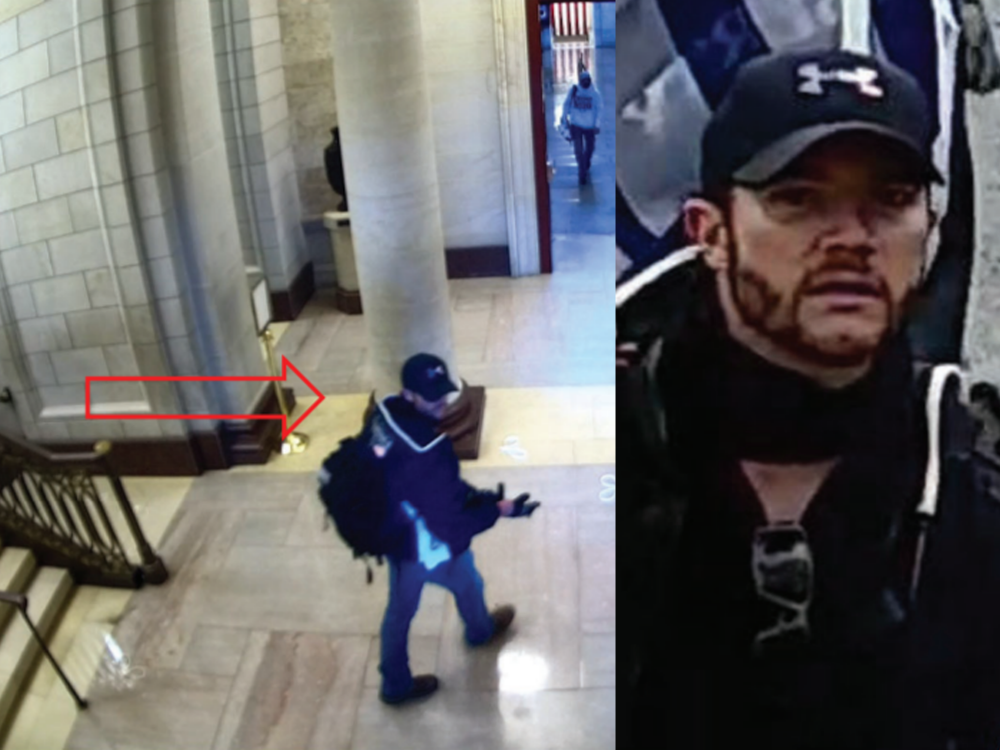 A Cypress man was arrested this week for allegedly storming the U.S. Capitol on Jan. 6, marking eight Houston-area residents and 48 Texans tied to the insurrection.
Darrell Youngers was arrested Tuesday after being identified by a fellow insurrectionist from South Carolina named George Amos Tenney, according to court documents.
Tenney told FBI agents that he entered the Capitol building with Youngers and another South Carolina resident named William Robert Norwood. He claimed the group was inside the building for only four to five minutes before they "realized that something bad was happening, prompting them to leave," according to court documents.
Tenney was arrested on Tuesday, while Norwood was arrested in March.
A tipster also reported Youngers to authorities after allegedly seeing comments on Facebook that confirmed his involvement in the riot. Investigators found a video that Youngers had posted on Jan. 6, in which he stated that he just left the Capitol building.
Throughout the video, he talked about his experience while in the building. He said they were "not being violent," but "had forced their way in," and added that there had been some "little fights between the protestors and the security," but "no shootouts," according to the sworn affidavit.
MORE | Here Are The Texans Facing Charges In The Wake Of The U.S. Capitol Siege
Authorities say Youngers was also seen in surveillance footage as he wandered throughout the Capitol building with Tenney. Once inside the East Rotunda, surveillance footage appears to show Youngers and Tenney encounter an officer, leading to a brief physical confrontation.
As more rioters began pouring in, Youngers and Tenney stepped back from the crowd, according to investigators.
Youngers is now being charged with disorderly and disruptive conduct in a restricted building, knowingly entering or remaining in a restricted building without lawful authority, disorderly conduct in a Capitol building, and parading, demonstrating or picketing in a Capitol building.