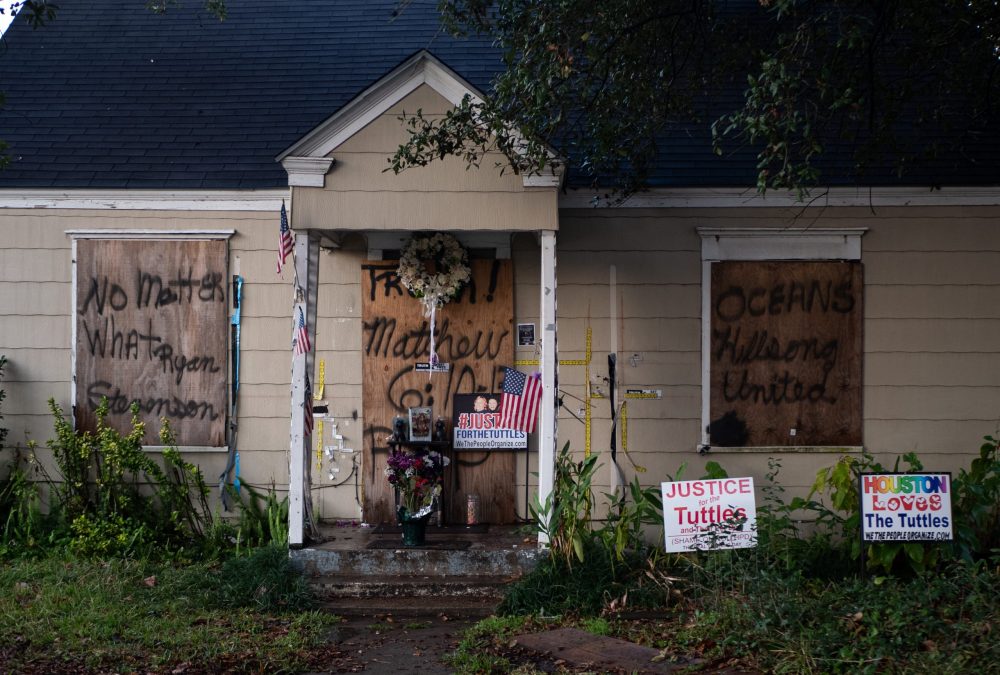 Two former officers connected to the deadly Harding Street Raid received additional indictments Wednesday for their alleged role in a long-running overtime theft scheme.
Gerald Goines and Felipe Gallegos, who were previously indicted for felony murder, are now facing indictments for allegedly engaging in organized criminal activity.
Prosecutors say Gallegos and Goines, along with members of narcotics squad 15, carried out the raid in a long-running scheme to steal overtime from the city.
The raid led to an eruption of gunfire, leaving Dennis Tuttle and Rhogena Nicholas dead, while wounding Goines and four other officers, according to court documents.
It was later revealed that Goines had concocted a story about a confidential informant who bought heroine from the Tuttle's home in order to obtain a search warrant, according to police and prosecutors.
The two men join eight other former officers who are facing the same charge, including Steven Bryant, who was also charged in federal court alongside Goines.
Earlier this month, Bryant became the first officer to be convicted in connection to the raid after he pleaded guilty to obstructing justice by falsifying records.
In a statement, Harris County District Attorney Kim Ogg wrote that this round of indictments would likely mark the end of the DA Office's investigation into the raid.
"Now it's time to get this case to trial before a jury of Harris County residents, so the public can learn exactly what occurred on January 28, 2019, and determine whether or not these defendants will be held accountable for their crimes," the statement read.