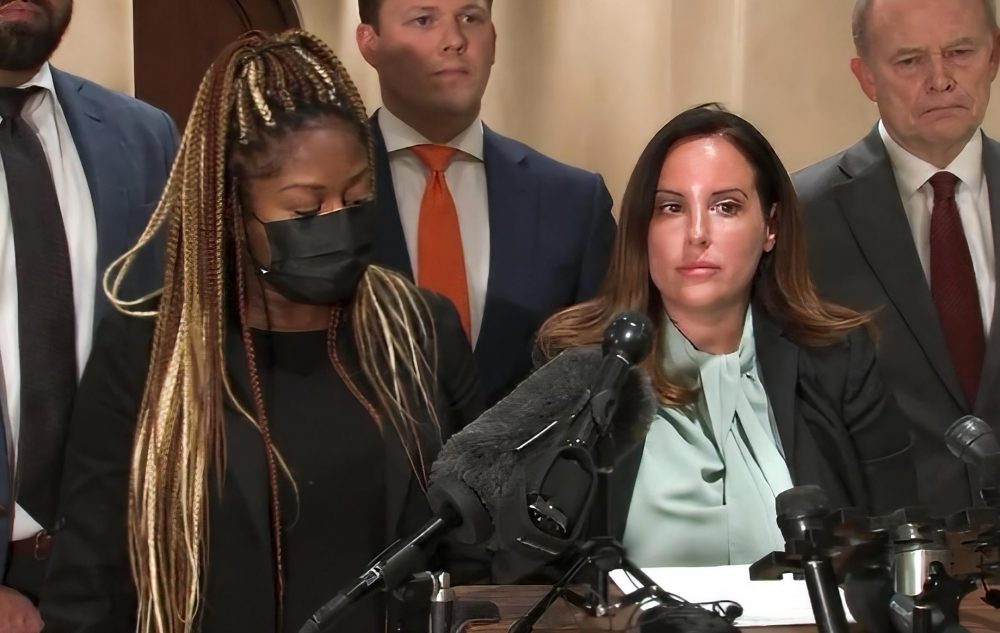 A fourth female Harris County Precinct 1 deputy has accused her superiors of sexual assault, in an updated lawsuit filed Wednesday.
Jasmine Huff on Wednesday joined three former and current deputies, as well as a human trafficking advocate who came forward last week with similar allegations aimed at Constable Alan Rosen, Assistant Chief Chris Gore, and Lt. Shane Rigdon.
The amended lawsuit — which also names Harris County as a defendant — alleges that the fourth deputy was subjected to sexual harassment, unwarranted touching, molestation, and ridicule by her supervisors at "bachelor party stings," which were undercover operations allegedly created by Gore and approved by Rosen.
Similar to the other female deputies, Huff had no previous training in undercover operations, and was told to wear revealing clothing, pose as a sex worker, and simulate sexual activity during the stings, according to court documents.
The woman, dubbed "The Lieutenant's Girl" in the lawsuit, allegedly became the subject of targeted abuse from Rigdon specifically, and was allegedly instructed to allow him to kiss, touch, and fondle her.
The suit details a situation where a potential target was not convinced of the authenticity of the fabricated party scene, which allegedly resulted in Rigdon pulling the deputy on top of him, pulling off her dress, and forcing her to perform non-penetrative sex for several minutes.
"You can never tell anyone about that," Rigdon allegedly told her after the incident.
Rigdon's alleged harassment continued in the weeks that followed, even after the woman eventually transferred to a different department, according to court documents.
In a statement, Rosen declined to go into details of the allegations.
"As there is a legal matter pending and laws regarding privacy of personnel matters, we are not at liberty to discuss the facts of this case now, as much as we might want to do so," Rosen said. "We believe our system of due process works and remain confident that justice and truth will prevail as facts in this case come to light in the proper forum."
The Harris County Attorney's Office declined to comment on the litigation.
Houston attorneys Brock Akers, Cordt Akers and Bill Ogden discussed the newest allegations during a Wednesday morning press conference.
The lawyers rebuffed a statement from Rosen's office last week, which claimed the suit was an "effort to impugn the good reputation of the hard-working men and women of the Precinct One Constable's Office."
"This isn't about money for them, it's about fixing the system," Brock Akers said of his clients. "It's about bringing this to light. It's about not permitting this to occur ever again."
Jacquelyn Aluotto, a female human trafficking advocate, publicly joined two of the other plaintiffs in the case last week — Felecia McKinney and Liz Gomez — and alleged that she was fired one day after reporting the misconduct.
Aluotto was present at Wednesday's press conference, and spoke on behalf of the newest plaintiff.
"We are standing strong together and we are standing in solidarity," she said. "We will not be silent. This can never happen again, and this will never happen again."