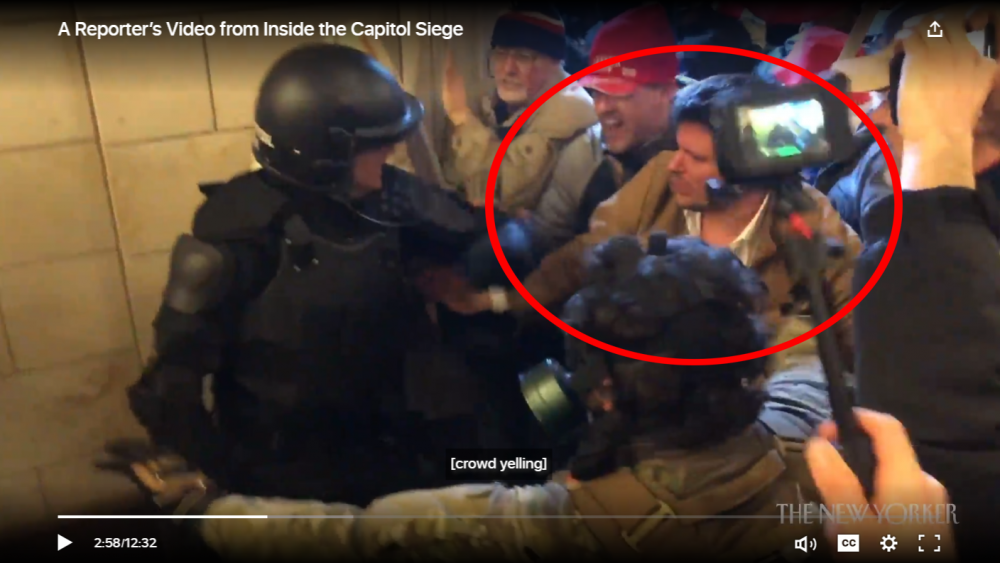 A Katy resident was arrested Tuesday morning after allegedly forcing his way into the U.S. Capitol building with other pro-Trump extremists during the Jan. 6 insurrection.
At least 44 Texans have now been arrested, seven of whom are from the Houston area.
Authorities say Adam Weibling and his wife, Brittney Weibling, traveled to Washington D.C. to participate in the pro-Trump protest that was held outside the White House on the morning of Jan. 6.
That protest eventually made its way to the Capitol building, and according to court documents, so did Weibling.
MORE | Texas Had An Outsized Presence At The Capitol Insurrection. Why?
Leading up to the riot, court documents say Weibling was an active user on Twitter since November 2020, and often shared his skepticism in the results of the election.
When another user asked who would be joining the protest in D.C., Weibling allegedly replied "Count my wife and I in."
About two weeks after the Capitol attack, two tipsters contacted the FBI and identified Weibling in a video that was uploaded by The New Yorker, according to court documents.
The FBI said that the video, along with surveillance footage, shows Weibling forcibly entering the Capitol building and engaging with a police officer for about 90 seconds. After the encounter, surveillance footage appears to show Weibling wandering the building before leaving shortly after.
Additionally, the FBI said the location of Weibling's cell phone was tracked near or at the Capitol building during the attack.
Weibling is now being charged with knowingly entering or remaining in any restricted building or grounds without lawful authority, and violent entry and disorderly conduct on Capitol grounds. It was not immediately clear if Weibling's wife would also face charges.
He joins six other Houston-area residents who have been charged in connection with the attack, including former HPD officer Tam Dinh Pham, Spring resident Joshua Lollar, Houston residents Wilmar Alvarado and Shane Jenkins, and Seabrook residents Christian Cortez and Benjamin Larocca.