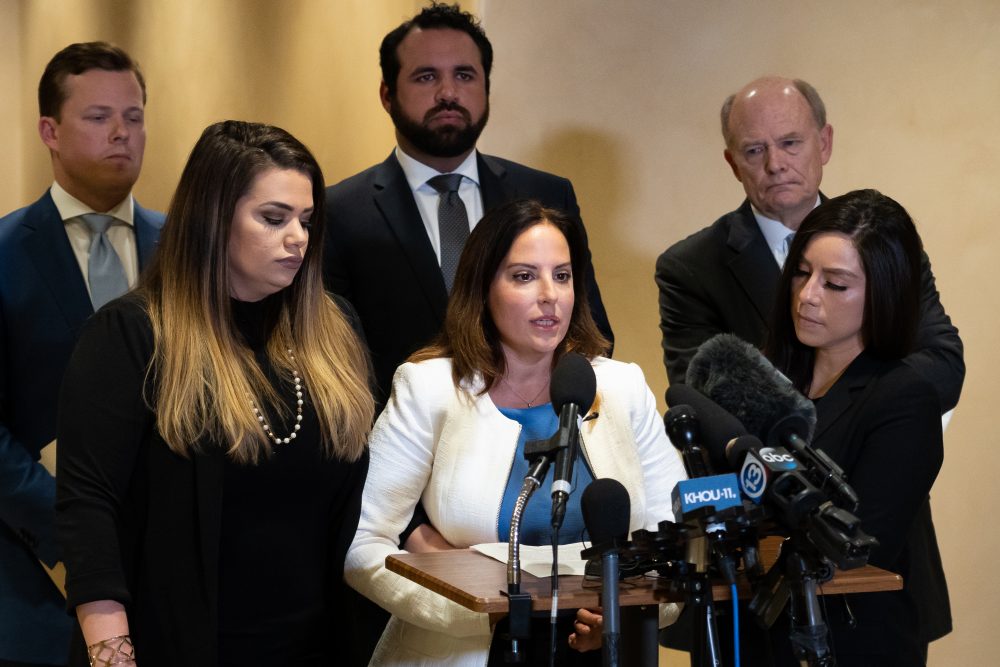 ​​Three current and former female Harris County Precinct 1 deputies accused high-ranking law enforcement members of sexual assault, in a lawsuit filed Monday.
The lawsuit alleges that the three women, who had no previous training in undercover operations, were handpicked for so-called "bachelor party stings," an idea they say was proposed to Constable Alan Rosen by Assistant Chief Chris Gore.
Gore's "bachelor party" operations had male and female deputies undercover in a party-like atmosphere, with the men posing as buyers and the women posing as sex workers, according to the lawsuit.
Ideally, the operation would allow the deputies to quickly arrest those attempting to pay for sex while at the sting. However, these operations allegedly turned into a "booze-fueled playground for sexual exploitation," where the women were harassed, molested, and pressured to drink alcohol – all on the county's dime, according to the suit.
The day after these operations took place, Lt. Shane Rigdon would allegedly review and delete surveillance footage that "lacked evidentiary value," according to court documents. Gore would also request that his name not be included in offense reports linked to the operations, despite being present in an undercover capacity, according to the lawsuit.
In addition to enduring alleged misconduct during the operations, one plaintiff, dubbed "The Sacrificial Lamb" in the lawsuit, was allegedly ordered to enter a massage parlor in an undercover capacity and wait to be sexually assaulted by a known rapist before the arrest could be made.
The lawsuit is filed against Rosen, Gore, Rigdon, and Harris County.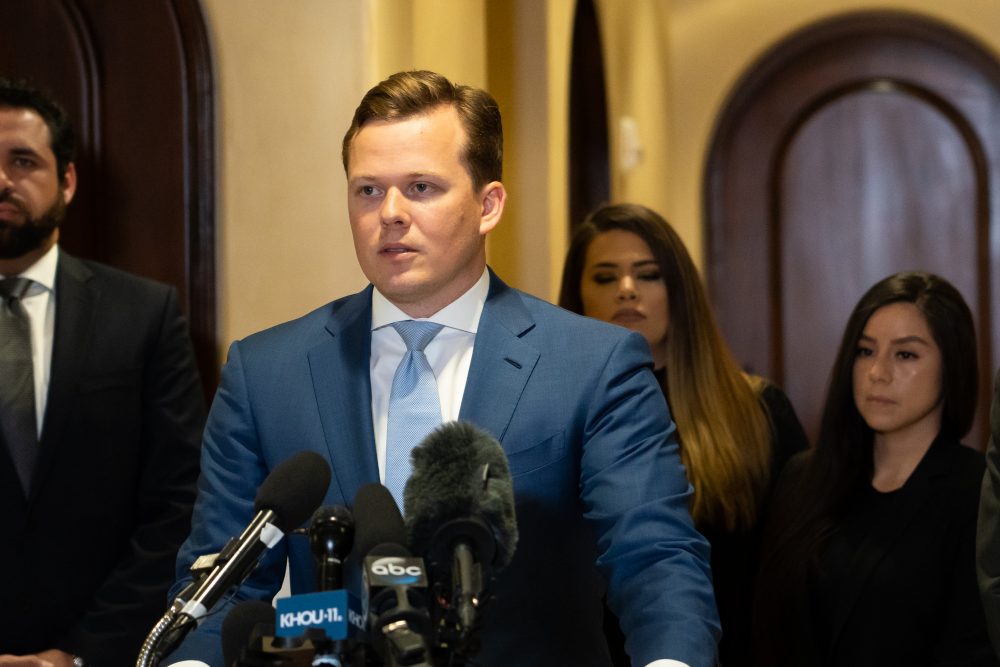 In a statement, Rosen said he had a "zero-tolerance" policy against sexual assault and harassment, and that the internal affairs unit investigated despite none of the women involved making a formal complaint.
Ultimately, Rosen said the unit found no violations.
"Each employee interviewed was given the opportunity, in a safe environment, to express any concerns," he said. "Their own interview statements contradict many of the allegations in the lawsuit."
Houston attorneys Brock Akers, Cordt Akers and Bill Ogden, who are representing the women, addressed the allegations during a Monday morning press conference.
The lawyers said Rosen and other bosses used the women for their own sexual pleasure, without fear of repercussions.
"Constable Rosen essentially ran, oversaw, and approved an ongoing free-for-all," Cordt Akers said.
Present at the conference was Jacquelyn Aluotto, a female human trafficking advocate, and the fourth plaintiff in the lawsuit.
Court documents say Aluotto, who worked with the precinct, was fired one day after reporting the alleged misconduct to the Precinct One Internal Affairs Office.
"We are here to speak truth to power so that this never happens to any more women or children ever again," Aluotto said. "I'm always going to stand up for what's right, and I'm always going to fight for people."
Aluotto said both Rosen and Harris County District Attorney Kim Ogg knew about the alleged abuse for months and refused to take any action.
Dane Schiller, a spokesman from Ogg's Office, said the DA was not an "investigative agency for such allegations."
"In this matter, our Sex Crimes Division quickly asked Constable Pct. 1 Internal Affairs to investigate whether there was evidence of a crime and Ms. Aluotto has represented she contacted the Texas Rangers," read a statement from Schiller. "Nothing has been presented to prosecutors by either agency."