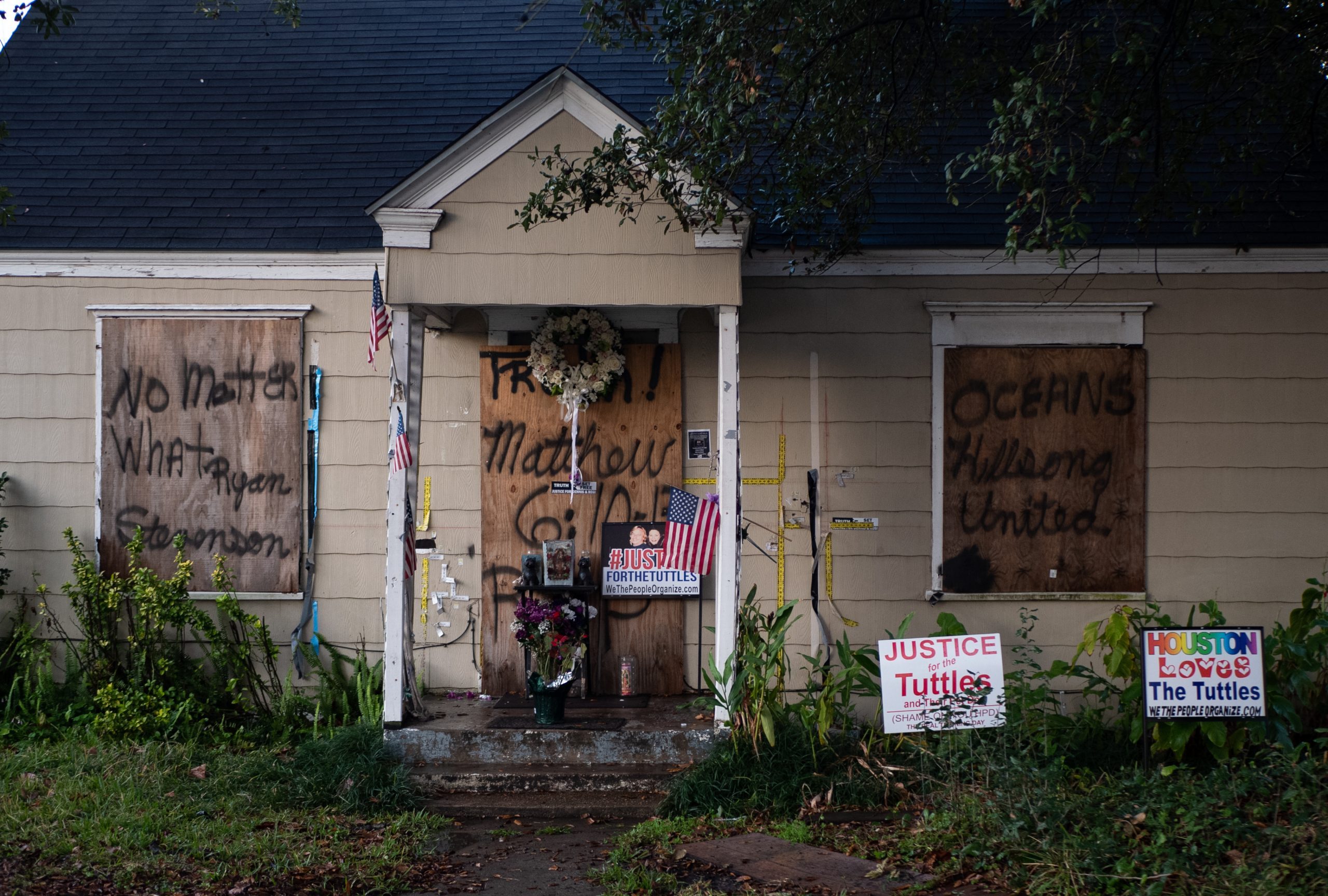 The Harris County medical examiner must release evidence to a federal judge in a lawsuit over the deadly Harding Street police shooting, the judge ruled Monday.
The ruling came during the civil case filed by the family of Pecan Park residents Dennis Tuttle and Rhogena Nichols, who were shot and killed during a no-knock drug raid orchestrated by disgraced former Houston Police officer Gerald Goines. Goines was fired and charged with murder after police and prosecutors say he concoted a lie about a confidential informant to obtain the no-knock warrant.
The Nicholas family had sought to have the evidence released, but Harris County District Attorney Kim Ogg intervened and asked Judge Alfred H. Bennett to pause the case, citing the integrity of a pending criminal case. But Bennett denied that request and instead ordered a review of materials from the Houston Forensic Science Center.
Mike Doyle, attorney for the Nicholas family, praised the judge's ruling.
"If we really want to know, which we all do, who killed Rhogena Nicholas, what really happened there and at the scene, this is a huge step," Doyle said after the hearing.
The civil rights suit alleges that HPD failed to hold Goines' unit accountable for the raid, and that the department under former Chief Art Acevedo allowed the embattled Narcotics Squad 15 "to thrive for years through deliberate indifference by supervisors up the chain of command all the way to the Chief's office."
Of note, Doyle has disputed the HPD claim that Tuttle shot four police officers before being killed, saying an independent forensics expert traced bullet trajectories and other available evidence and found no proof Tuttle opened fire on the officers.
Doyle has since called on law enforcement to release concealed ballistic evidence.
Houston City Council voted to spend more than $1 million on a powerful Houston law firm to fight the suit, which lists the city, Acevedo and the individual officers as defendants.
The DA's office sought to delay discovery in the suit, even as it simultaneously worked on prosecuting officers connected with the unit.
Ogg argued that making the evidence publicly available could compromise the DA's ability to give the officers a fair trial.
"We're prosecuting these officers for organized crime and murder," Ogg said after the hearing. "So of course we want to hold the officers accountable. To do that, I've got to have a jury that's untainted by information from anybody other than the prosecution."