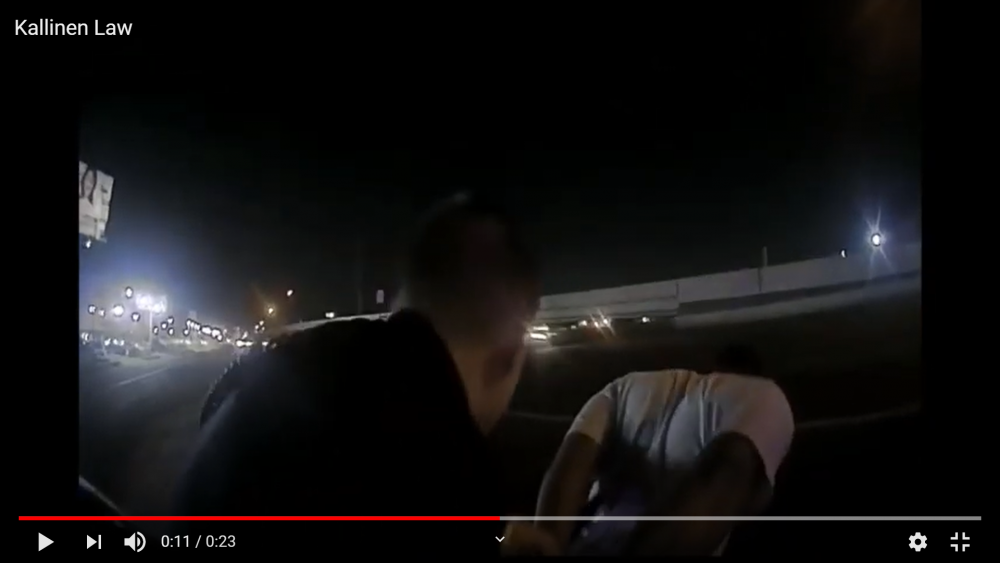 The Houston Police Department is facing another lawsuit alleging police brutality.
The lawsuit filed in the U.S. District Court in Houston Sunday says officers pulled Aundre Howard over for an expired registration on July 7, 2019, then handcuffed and searched him.
When he ran, the suit alleges, HPD officer Lucas Vieira told another officer, Thomas Serrano, to shoot Howard and beat him over the head with a pair of handcuffs. It says Howard was so scared he defecated and officers then allegedly pulled down his pants in public view and made fun of him.
At a news conference held outside HPD headquarters Monday, Howard said he was lucky to be alive.
"I'm thankful to be here after I went through what I went through," he said. "People (have) been going through it, so it's nothing new to me. I'm not even surprised."
Howard was initially charged with felony evading arrest and possession of more than 4 grams of cocaine. Those charges have since been dismissed.
Part of the incident can be seen on body camera footage released by Howard's attorney Randall Kallinen last November. The video shows one officer holding Howard by the arms behind his back while the other officer appears to beat him on the head with handcuffs.
One of the officers is also heard shouting, "Just (expletive) shoot his ass" and "bop, bop" as if to sound out gunshots as he is running after Howard.
The lawsuit lists dozens of examples of previous alleged police brutality by HPD officers since 1998. And Kallinen said incidents like this keep occurring in Houston.
"Nothing has happened by HPD since George Floyd," he said. "(Former police Chief) Art Acevedo did nothing."
The lawsuit alleges the officers violated Howard's Fourth and 14th Amendment rights – protection against unreasonable searches and due process of law, respectively.
It asks for punitive damages against the city, then-police Chief Acevedo and individual officers Vieira and Serrano as well as Nadeem Aslam and Sgt. Earl Attebury, who the lawsuit alleges failed to intervene.
The city of Houston said it doesn't comment on pending litigation.
"Now that a lawsuit has been filed, it will run its course through the judicial system," mayoral spokeswoman Mary Benton said.
Other lawsuits against HPD in recent months include one by the families of a couple killed during a botched drug raid; one by the family of Nicolas Chavez who was shot dead by several officers after he grabbed a used-up Taser; and a man who was shot by a narcotics officer doing undercover surveillance.
Another lawsuit is expected by a mother whose baby was shot in the head by an officer last month.