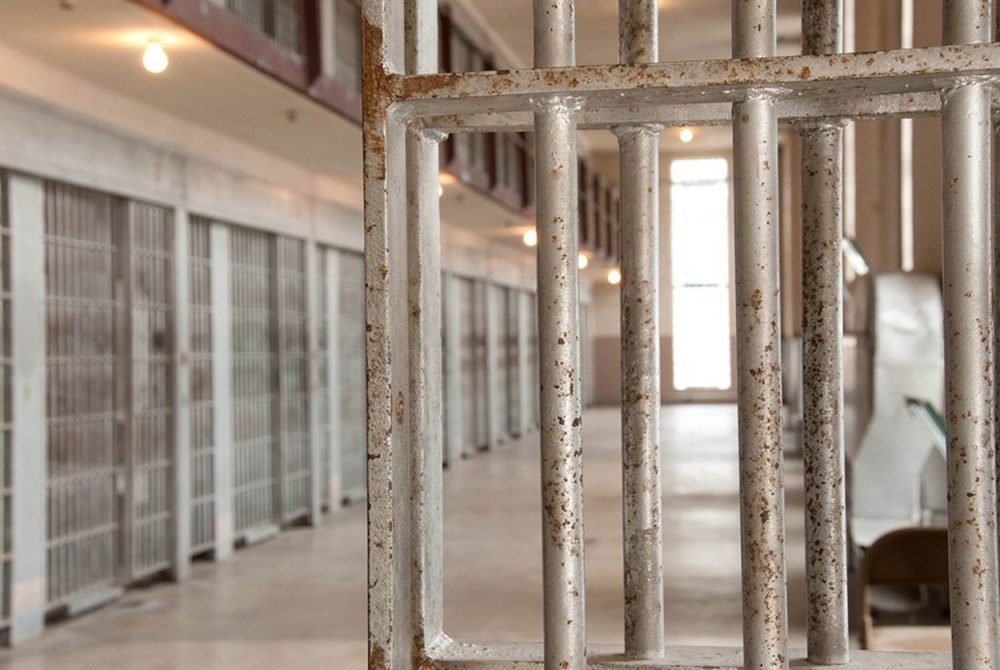 Harris County leaders on Tuesday pushed back against Republican efforts to tighten bail requirements statewide, voting on a resolution condemning a Republican sponsored bill in the state Senate.
Commissioners Court voted 3-2 on party lines to effectively condemn Senate Bill 21, sponsored by State Sen. Joan Huffman, R-Houston. The legislation is aimed at making it more difficult for people previously accused of violent offenses to get out on bail.
Democratic Commissioner Adrian Garcia expressed concern that passing SB 21 would open Harris County up to fresh litigation that could run into billions of dollars. That, in turn, would force the county to make cuts to public safety to pay the resulting legal bills, he argued.
"This would effectively lead to actual defunding of the police," Garcia said.
Calling the bill "a blunt tool to address a complex problem," Garcia's resolution calls on state lawmakers to "pass legislation that meaningfully improves public safety and serves justice, and refrain from passing legislation that would fail to do so while harming the County's ability to protect the public."
Harris County is currently under the terms of a consent decree from a case that found its use of misdemeanor cash bail practices unconstitutional, because they discriminated against people who could not afford to pay, according to a judge's ruling.
Garcia's concerns echoed those of Colin Cerupan of the Harris County Justice Administration Department, who at a hearing on SB 21 earlier this month testified that since the county is bound to those terms under O'Donnell v. Harris County, the GOP-backed bill would expose taxpayers to "costly litigation."
Democratic Commissioner Rodney Ellis made a similar argument on Tuesday.
"If Senate Bill 21 becomes law, and a host of other bills that follow the same track, it will put us in Harris County and many other counties in Texas in the position where they have to choose between the United States Constitution and state law," Ellis said.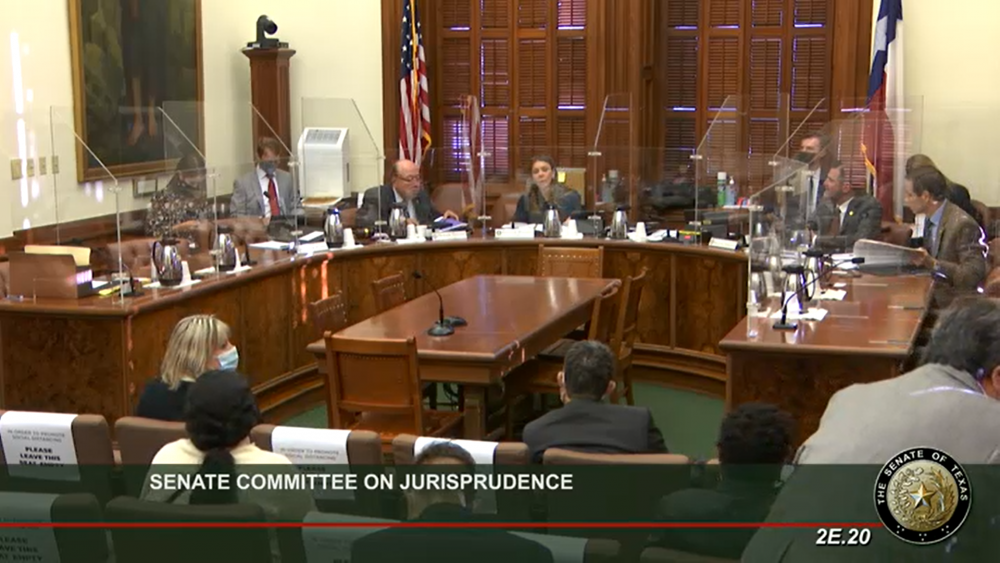 Nearly 30 members of the public signed up to testify on bail reform during the meeting of Commissioners Court on Tuesday.
One of those was Michelle Heinz, leading Women for Public Safety, who took issue with Cepuran's testimony before the Senate Jurisprudence Committee in opposition to SB 21.
"He blatantly ignored the soaring violent crime rate, especially murder," Heinz said.
Murder and other violent crime did rise significantly last year. While there's no clear evidence that bail reform led to the rise, stakeholders in the Houston area are nonetheless looking for answers.
Tuesday's vote was in response to a resolution from Republican Commissioner Tom Ramsey, who proposed Harris County endorse SB 21, arguing for a need to reduce the risk of violent offenders committing new crimes while out on bail.
"For violent offenders granted personal recognizance bonds, PR bonds, the numbers are frightening," Ramsey said. "PR bonds were granted for capital murder, murder, manslaughter, aggravated robbery, aggravated sexual assault, aggravated kidnapping, aggravated assault, aggravated human trafficking, robbery, and sexual assault."
To underscore his point, Ramsey cited Senate testimony by David Slayton, executive director of the Texas Judicial Council: "Twenty percent more crimes are committed, 12 times more violent crimes are committed by dangerous people who are out on bond," Ramsey said.
But Democratic Judge Lina Hidalgo rebuked Ramsey, saying he deliberately misrepresented statistics to make his point.
"A lot of the data that is being cherrypicked is being cherrypicked by the folks who are opponents of 'smart on crime' policies that have led us to where we are, where we incarcerate more people than any other nation on Earth – if you look at it per capita, it's tragic – and we're not any safer," Hidalgo said.
Witnesses in support of Ramsey's resolution slammed "felony bail reform" practices that have led to the recent rise in violent crime. But Hidalgo noted that the only formal bail reform that had taken place in Harris County was for people accused of low-level, nonviolent misdemeanor offenses.
"It has taken place," she said, "because Harris County practices were violative of the Constitution of the United States, the Equal Protection Clause of the Constitution."
Regarding felony bail, Hidalgo pointed to research suggesting that felony bail amounts had increased in recent years. She also noted that, contrary to Ramsey's argument, a majority of felony defendants still receive secured bonds, not PR bonds.
Ramsey's resolution was ultimately voted down, 3-2, also on party lines.
Judge Genesis Draper of County Criminal Court-at-Law No. 12, one of the judges who was a party to Harris County's misdemeanor bail lawsuit settlement, testified Tuesday that contrary to statements made by Ramsey, SB 21 would affect misdemeanor cases, not just felony cases.
"While this legislation itself would likely face a number of constitutional challenges, it will be specifically harmful to Harris County, because we have entered into this consent decree," Draper said.
Anthony Graves, who was exonerated after spending more than 18 years on death row for a murder he did not commit, now works for the Harris County Public Defender's Office, and offered his own testimony against SB 21.
"I am saying to you, based on my experience, based on what I know...that what we're talking about with SB 21 is wrong," Graves said. "I read this and the first thing I thought (was), 'My God, presumption of innocence is being used as collateral damage again.'"