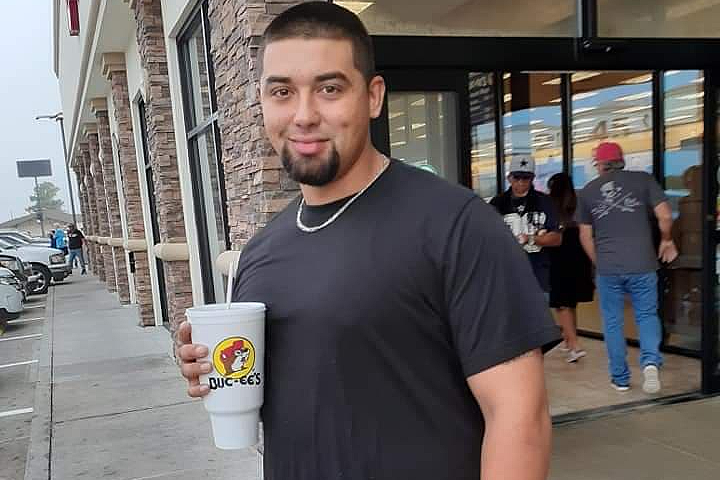 The family of Nicolas Chavez, who was shot by Houston police during what appeared to be a mental health crisis last April, has filed a $100 million lawsuit against the city, the Houston Police Department and five current and former officers who shot Chavez.
Police officers fired a total of 24 shots at Chavez on April 21, 2020, after discharging Tasers and firing bean bag shotgun rounds. Officers at the time said the shooting was a response to Chavez grabbing one of those Tasers.
"This Complaint is brought, in part, to shine a light on the very written policies and procedures implemented at HPD that resulted in harshly cruel and unusual punishment, which resulted in the death of Mr. Chavez," the suit says.
In September, HPD released body camera footage that showed the 14-minute altercation between a number of police officers and Chavez, who appeared to be suffering a mental health crisis. Police Chief Art Acevedo consequently fired four officers – Patrick Rubio, on the force for two years; Omar Tapia and Luis Alvarado, on the force for one year; and Benjamin LeBlanc, a sergeant with 11 years experience. A fifth officer being sued, Kevin Nguyen, remains employed by HPD.
The "nonfunctioning, botched" Taser in question had already been used and "posed no reasonable risk of harm" to the officers, according to the lawsuit. But officers at the time said they weren't aware of that, and fired because they feared Chavez would use the device against them.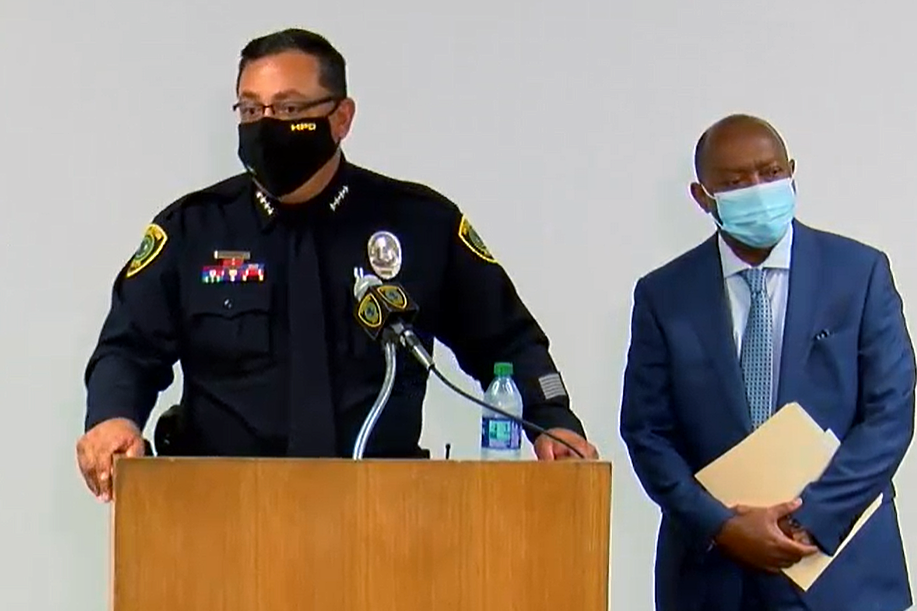 The attorney for the Chavez family, Sean Roberts, said that while Acevedo fired four of the officers, he believes they felt justified because that's how they were trained.
"On the one hand you've got the officers pointing at a flawed policy, city policy,"he said. "And on the other hand, you've got the city pointing and saying, 'no, these officers were acting unreasonably.'"
Roberts said he expected the officers to get rehired, because he thinks they, in fact, did follow HPD protocol.
"We believe it's going to be found that the city had a policy that if a suspect touches a Taser, whether it's been discharged or not, that that justified deadly force," he said. "And we believe that that's a violation of civil rights."
But Michael Cavanaugh, a criminal justice professor at the University of Houston-Downtown, said even if the family can show that it's an unwritten policy, their chances for at least a settlement look good.
"If every time someone picks up a Taser that doesn't work is supposed to be shot, and that's not written down but it's told by all these higher-ups, if that's one of these unwritten rules, then that will come out during the court case or depositions or what have you," Cavanaugh said. "And that can be tied back to the department, and then thus to the city."
In an email, mayoral spokeswoman Mary Benton said that the mayor did not want to discuss the lawsuit with the media.
"Now that the suit has been filed, it will run its course through a court of law," she said.