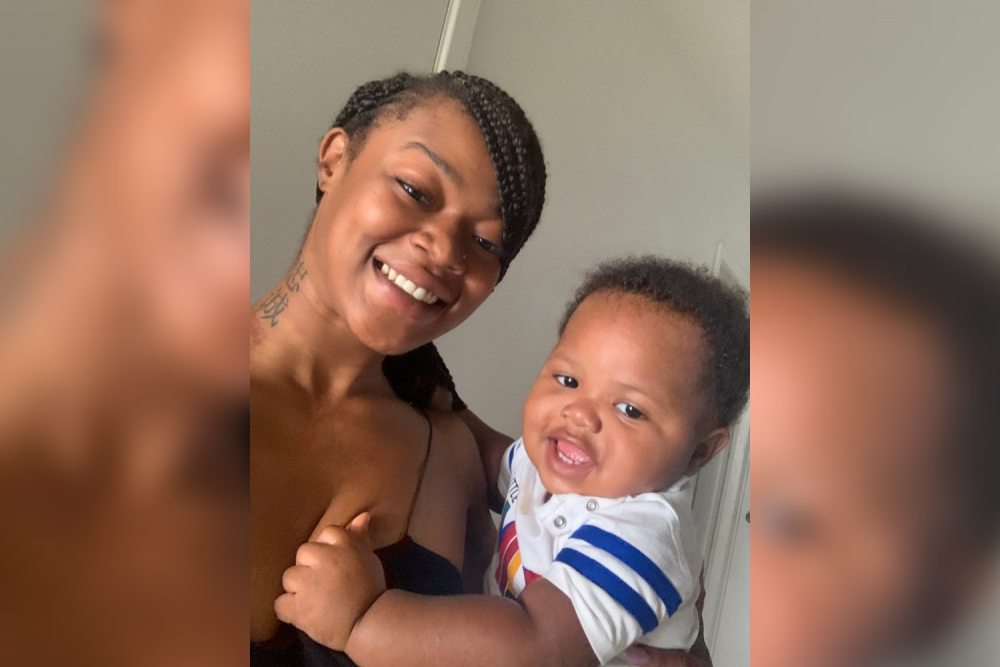 A 1-year-old Houston boy remains in the pediatric intensive care unit and is fighting for his life, his mother said, nearly two weeks after a Houston police officer shot him in the head while firing at a man suspected of robbery.
At a press conference Tuesday, Daisha Smalls said her son Legend had to have part of his skull removed and that he still has bullet fragments in his head.
"I just want my baby to be safe," she said. "I just want my baby to be healthy. I want him to recover. I just want him to be back how he used to be."
On March 3, police shot and killed a man suspected in a string of aggravated robberies, who HPD officials say was trying to steal Smalls' car from a Chevron gas station at Beechnut Street and Southwest Freeway after a chase.
The 19-year-old mother said the man told her to get out, but that she wouldn't because her baby was in the backseat. Police quickly surrounded the vehicle.
Police said the officer, identified only as 15-year veteran E. Garza, opened fire after the man refused to drop his gun and that he was worried harm would come to the mother or her baby.
But one of Garza's bullets struck the 1-year-old in the head.
"Before I knew what (was) happening, they were already shooting at my car and I was just scared for my son's life," Smalls said.
Houston police Chief Art Acevedo, in a statement posted on Twitter Tuesday, said he is praying for the Smalls family and hopes Legend fully recovers soon. He also said he and Assistant Chief Troy Finner went to the hospital to check on Smalls and her baby.
Smalls said police only talked to her to ask for her name, address and phone number and later to let her know that she could pick up her car.
Acevedo also said HPD's special investigations unit and internal affairs division were investigating the shooting along with the Harris County District Attorney's Office.
HPD had no further comment on the case due to the ongoing investigations and pending litigation.
Smalls hired prominent civil rights attorney Benjamin Crump, who also represents the families of Trayvon Martin, Breonna Taylor and George Floyd.
Crump criticized the officer for shooting while both Smalls and her baby were in the line of fire.
"If they try to say they did not know that the baby was in the car, well, they at least knew she was in the car," Crump said at the press conference with Smalls and other lawyers in Houston Tuesday.
Crump's co-counsel, Antonio Romanucci, said they planned to file a lawsuit after uncovering more facts about the case.
Romanucci added that he believed the officer violated HPD's own use of force policy.
"The objective qualifier here is, according to the Houston Police Department, was there potential to injury to citizens, officers or suspects," he said. "And the answer is a clear yes."