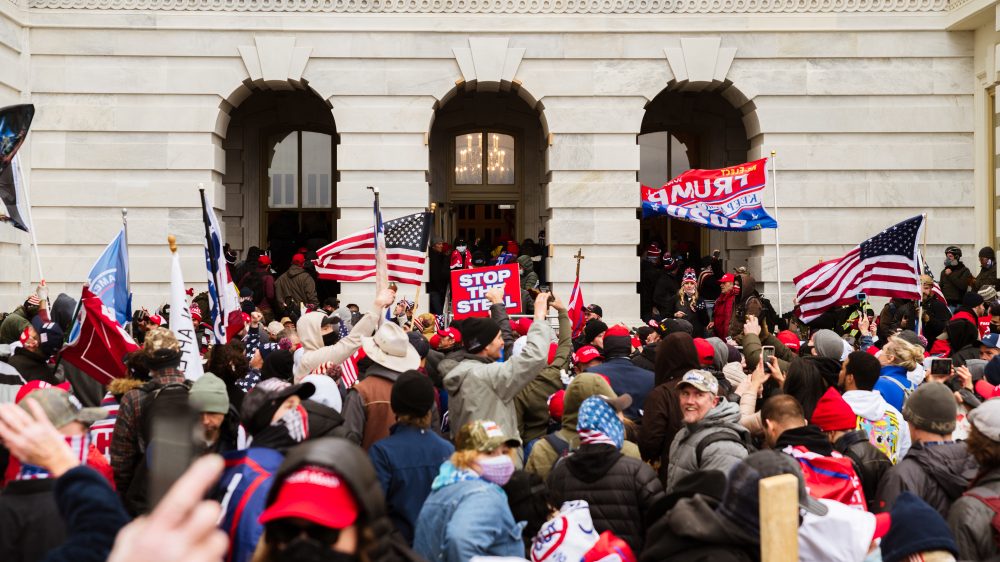 Another Houston-area resident was arrested this week after allegedly participating in the U.S. Capitol insurrection — the third person in the region now facing federal charges.
Wilmar Montano Alvarado was accused of entering the Capitol building on Jan. 6 and joining rioters who were forcibly making their way through a line of police officers guarding the building's west entrance, according to court documents.
The FBI had published several photographs of suspected insurrectionists following the attack, and days later, one of the men featured in the poster was interviewed by Fox 26 Houston. That man was identified in a sworn affidavit as Montano.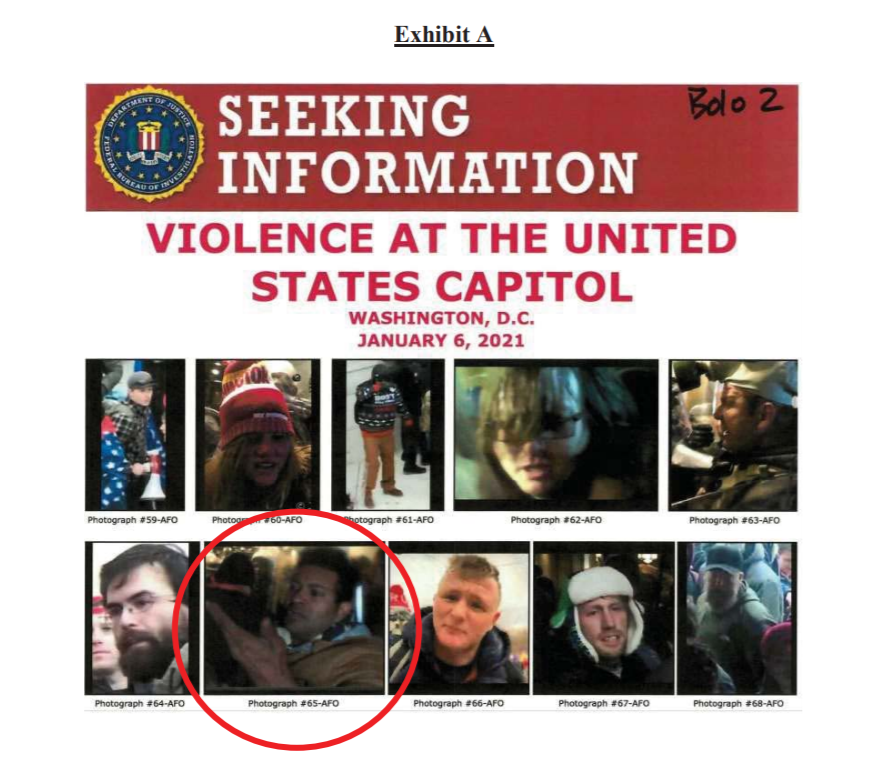 During the interview, Alvarado said that he flew to D.C. to join Trump's Jan. 6 rally because he believed that the election was manipulated, and worried that his vote may have been tampered with.
"There's nothing wrong with us peacefully protesting," he told Fox 26. "So I don't regret it."
After climbing the steps of the Capitol, Alvarado told the reporter that he was pushed towards the entrance of the building.
According to court documents, Alvarado contacted the FBI Houston Division on Jan. 14 and identified himself as one of the people on the FBI's "Seeking Information" poster. He told them that he did not step foot inside the Capitol, and stood on the balcony waving an American flag.
But in a YouTube video allegedly taken from within the Capitol, a person who appears to be Alvarado can be seen within a crowd of rioters, pushing against a line of police officers, according to court documents.
Alvarado is now being charged with entering a restricted building or grounds; violent entry or disorderly conduct; civil disorders; assaulting, resisting, or impeding certain officers or employees; and obstruction of an official proceeding. He was scheduled to appear in federal court Friday afternoon.
Alvarado is the third Houston-area resident to be arrested after the attack, joining former HPD officer Tam Dinh Pham and Spring resident Joshua R. Lollar.
There are now at least 20 Texans facing charges in the wake of the insurrection. Texas residents make up plurality of arrests in the country, according to a George Washington University database.